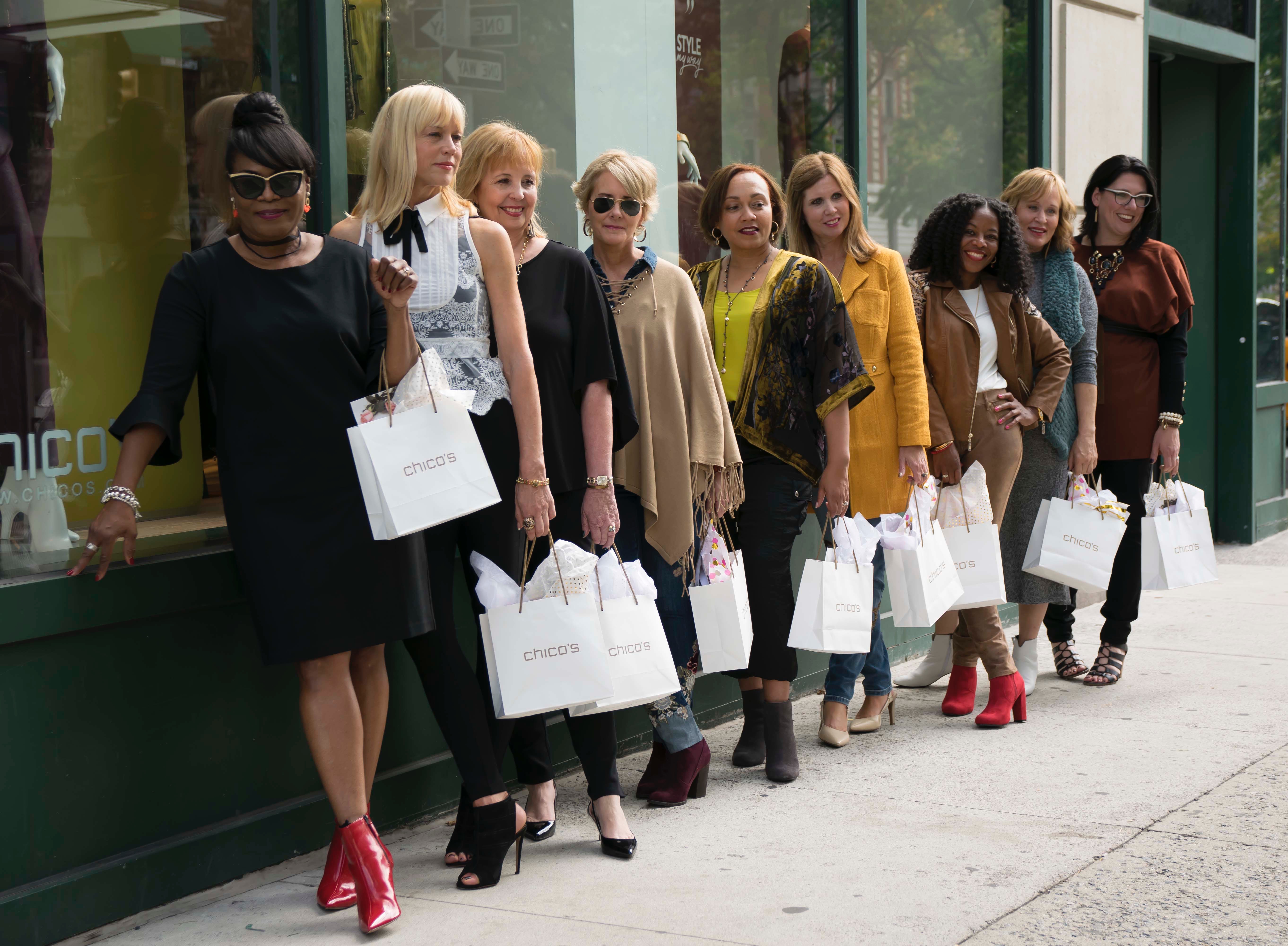 Saturday, October 7 was my big day. For, last two months, I counted down to this momentous event: the Chico's NYC MeetUp. I must say, it was a fabulous day to forge new fierce friendships with fashionable women from New Jersey, New York, Washington, D.C., and Michigan. The Forever Fierce members were there to model inside the store, but it was Broadway, the store located in New York City, that became our runway.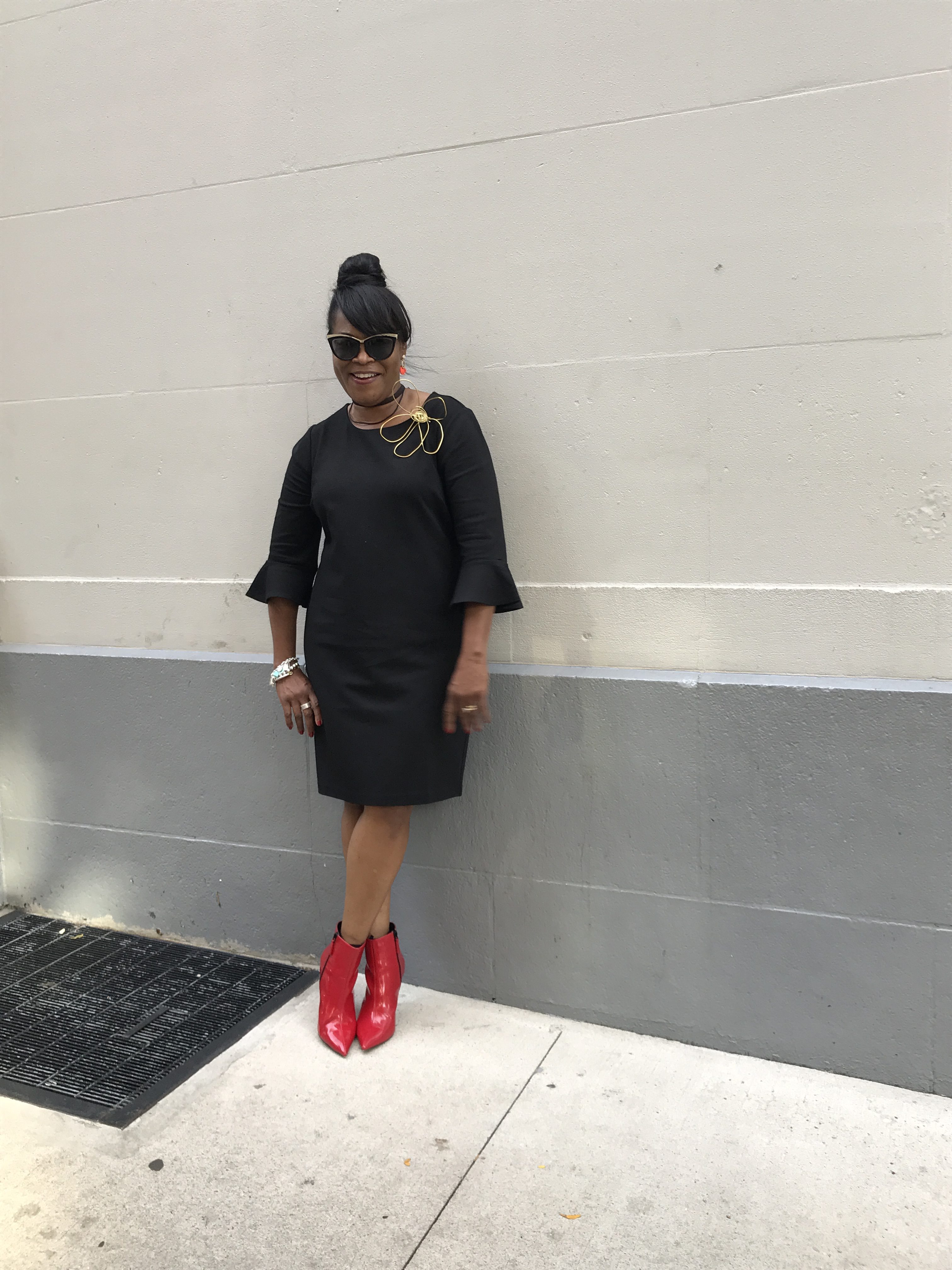 While I planned for a fashion show to happen in-store, we were able to do so informally. We spent a lot of time outside of the store, on Broadway, trying to utilize the natural light while we took photographs and Boomerangs to capture all of the fun we were having.
All the models selected their respective outfits. It's interesting that no one chose the same items. We all represented our style, and that's a beautiful reflection on Chico's, a reminder the store offers variety to suit multiple styles in one location.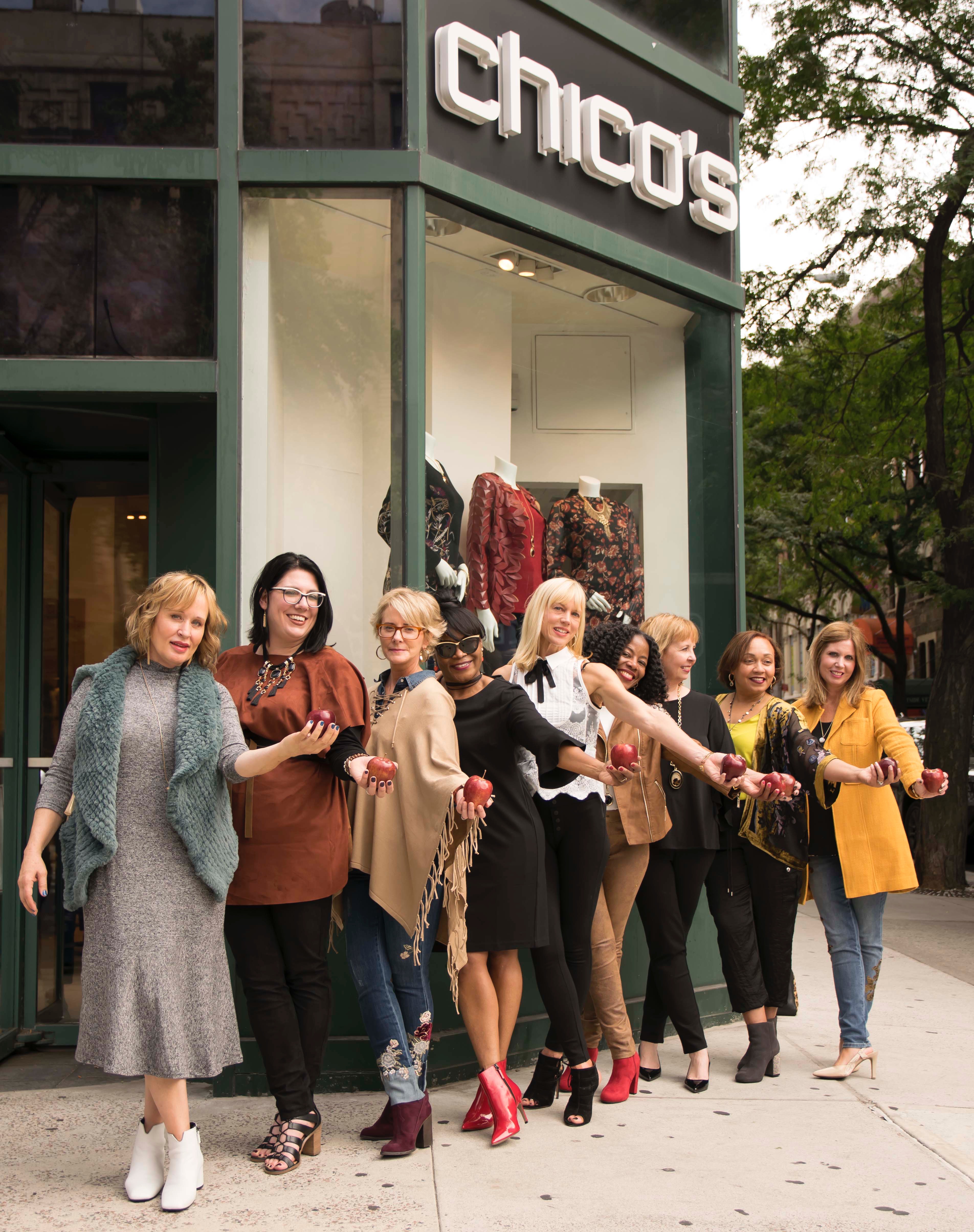 Meet the Models:
♦ Dawn, who writes the blog Plumage59, a smart, chic and fun fashion blog for women of a plum age.
♦ Michele, who writes the blog, Shelbeeontheedge who writes about "living her 40s on the edge! On the edge of style. On the edge of sanity. On the edge of midlife. Feeling fabulous all the while!"
♦ Cherie, who writes the blog, StyleNudge, an inspirational and unexpected style giving you a little nudge.
♦ Catherine, who writes the blog CatherineGraceO and is a Fierce 50 Founder
♦ Tracey, who writes the blog ChicClassySpicy, dedicated to helping women of all ages express their personality & zest. Tracey motored from D.C.
♦ Kim, who writes the blog, KandidlyKimBeauty, a Lime Light by Alcone Beauty Consultant
♦ Jannetta, who writes the blog, Jmbradd, and is a Forever Fierce Member
♦ Michele, who writes the blog, Seechele_Styles and Hosts the Instagram #thriftedchicstylechallenge
The spotlight celebrated the camaraderie of women that came together to meet and embrace each other as bloggers over the age of 50. Check out the ladies that shared their blog/business/their story:
♥ Lydia, an attorney, shared about her BiraBiro jewelry business
♥ Diana, DianaGabriel, Jewelry Designer and African Art Curator
♥ Caytha, a writer, and producer of The Other F Word told every one of film on aging punk rock musicians
♥ Angie, Your True Self has a blog for women over the age of 60 to highlight their true self. Angie flew in from Detroit.
♥ Sandra, Boostwr, a new lingerie line for full-busted girls. A special thank you to Sandra for the pink balloons provided for the refreshment table
♥ Elle, The Elle Diaries, a former accessory/jewelry designer and twin
♥ Brenda, Avalon_NYC former NYC Boutique Owner and Photographer
♥ Netta, Health Partners Manager from Philadelphia
♥ Victoria, Forever Fierce Member
♥ Ginger and her sister, Forever Fierce Members
♥ Catherine, Atypical60, over 60 blog with a fun outlook
♥ Nancy, Bellecore, former 80s Supermodel, and creator of Bellcore body buffer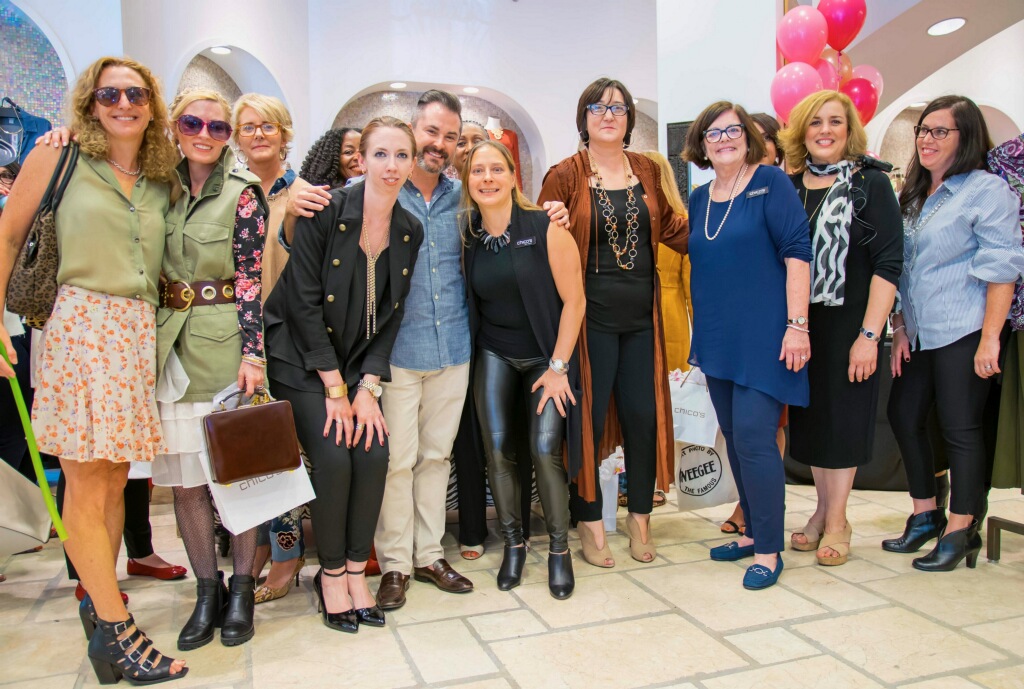 A special thank you to Chico's, including Michelle and Jennifer on their PR team; Tina, the store manager, and her staff; as well as the district manager, Michael.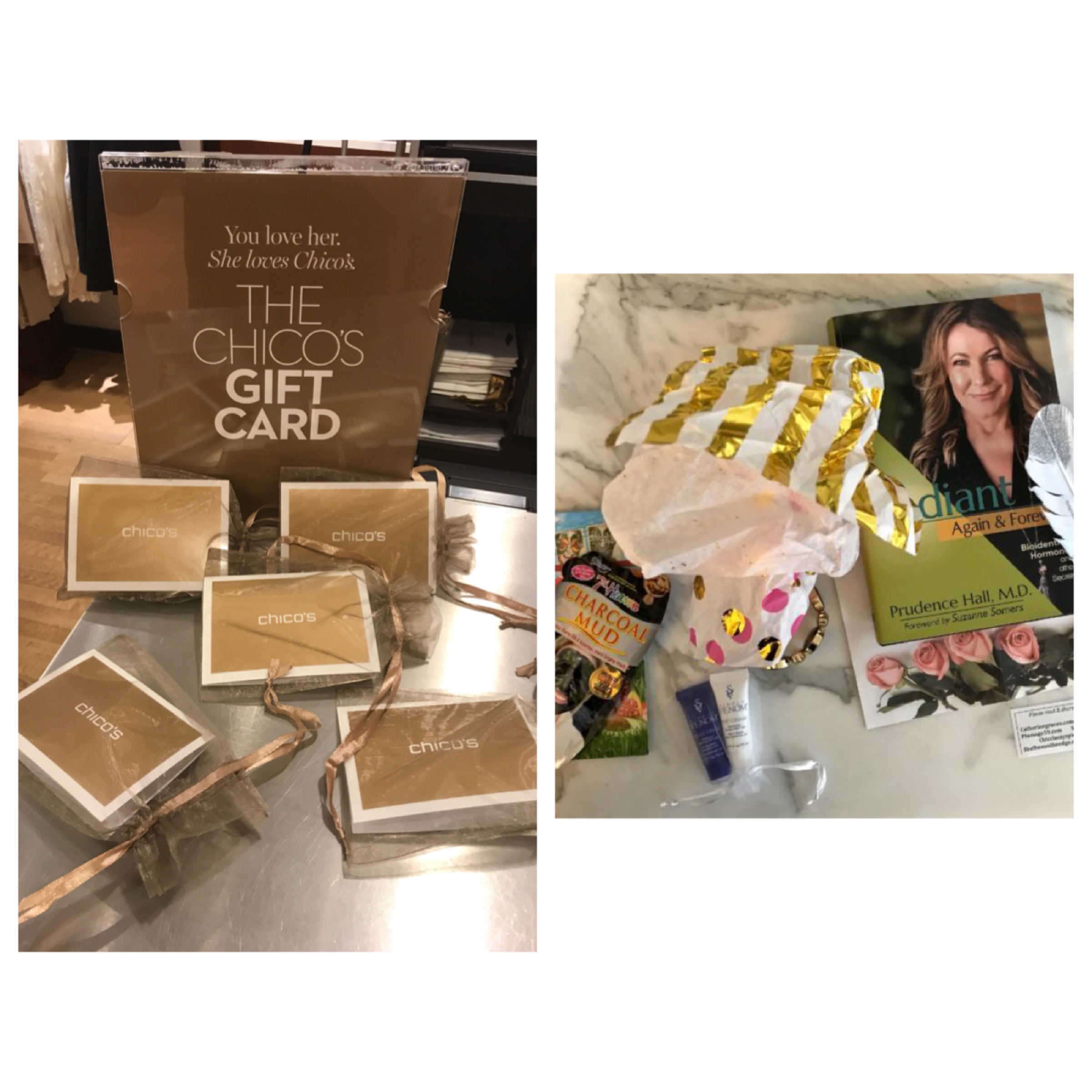 I also want to give a special thank you to my gift bag sponsors: The Hall Center for providing Dr. Prudence Hall's book, Radiant Again & Forever, Montagne Jeunesse for the 7th Heaven Face Masks, Simply Venom Day & Night Creams, and finally, to for the Chico's Luna Stretch Reversible Bracelet.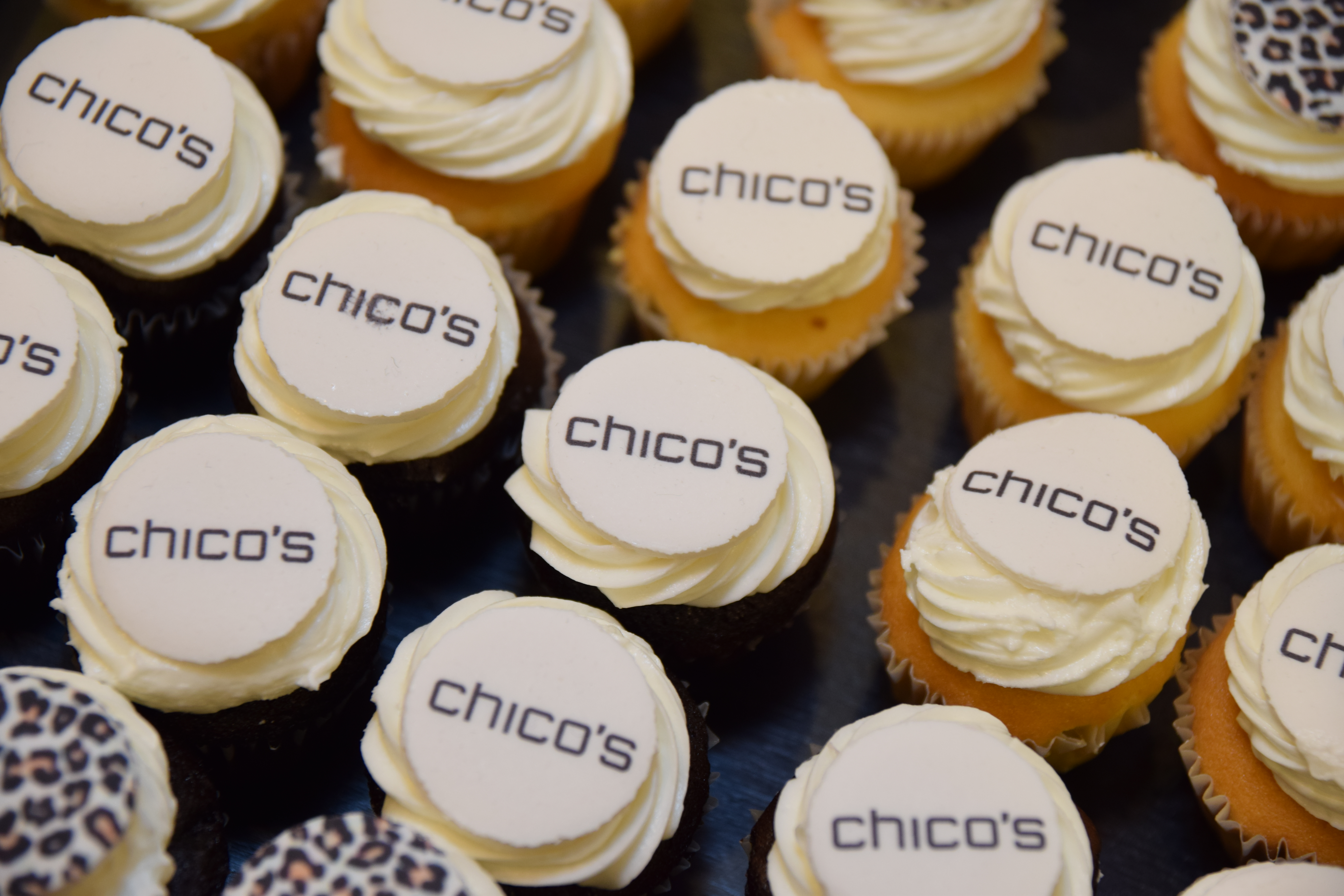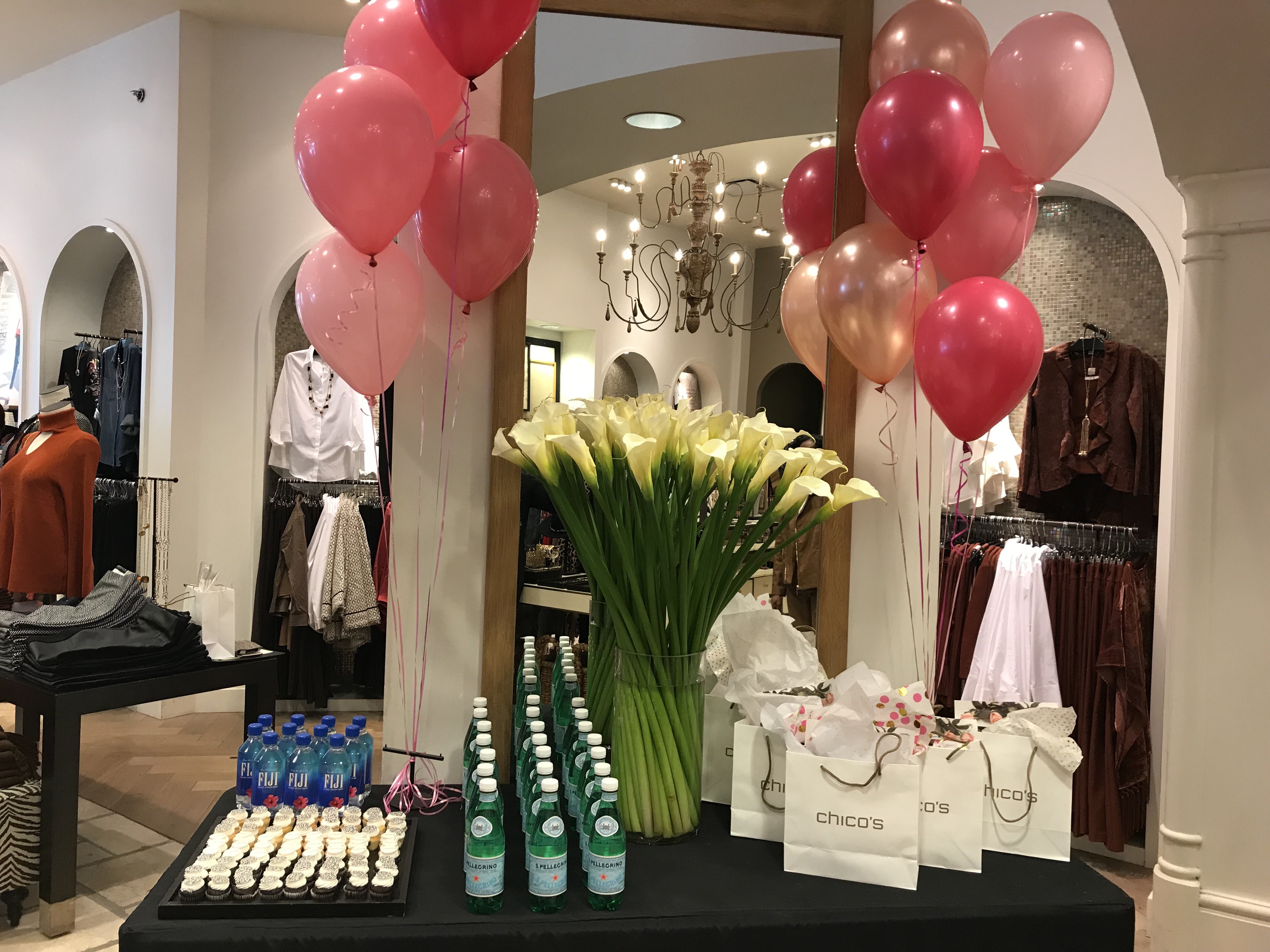 I can't thank Chico's enough for hosting the NYC MeetUp, as well as providing the yummy lite bites and sparkling water. Oh, the beautiful fresh calla lily arrangements. This event allowed like minds to empower and support one another by the opportunity to connect. We are grateful for virtual connections that became real.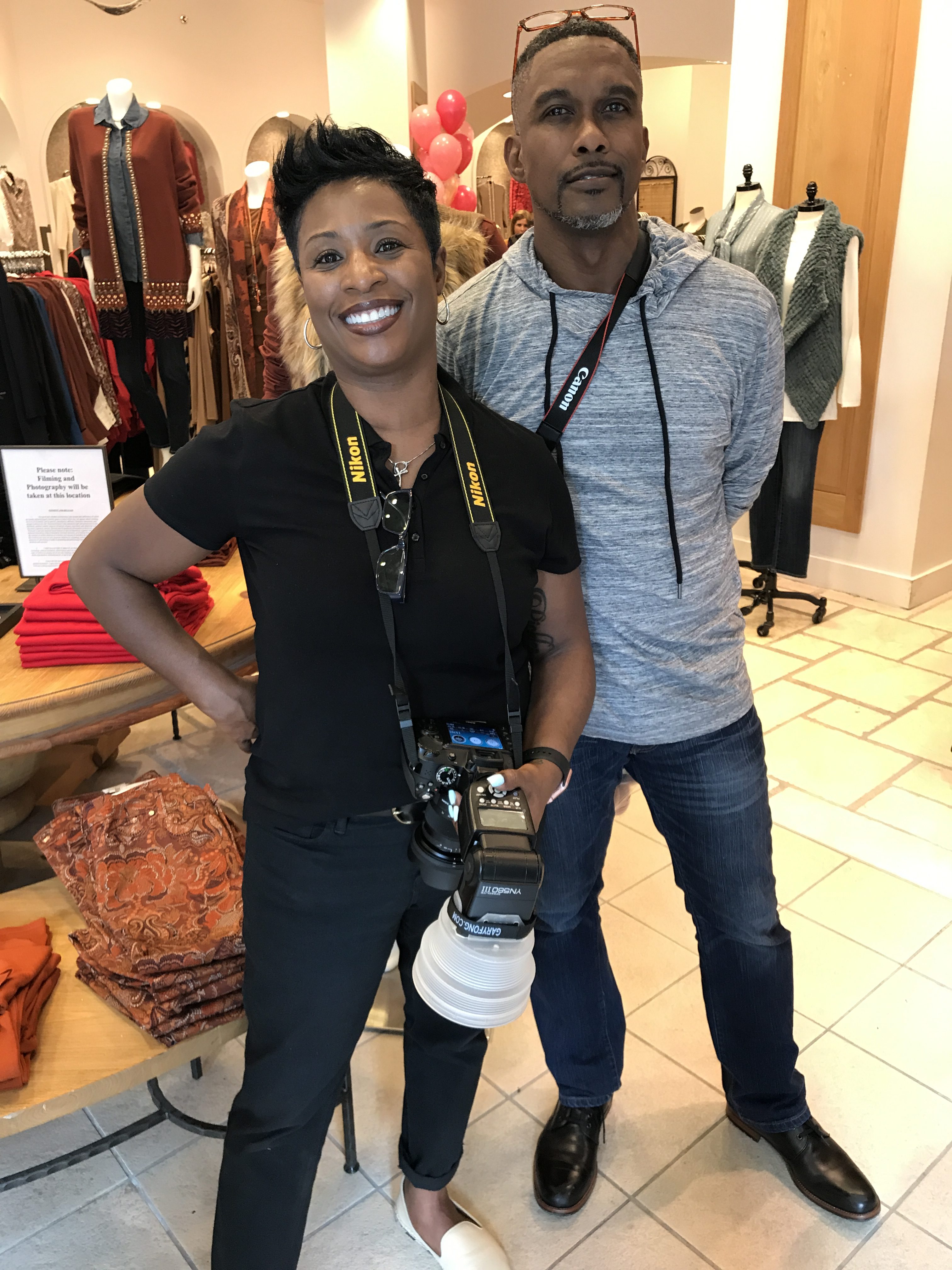 My niece Kenya Pickles, her debut as a professional photographer and James, Tracey's beau assisted. You made us street stars. We appreciate the fun and creativity with taking our photos. We didn't strut our stuff, but we sure turned heads on Broadway that day, when passersby wanted to know if we were all models for Chico's.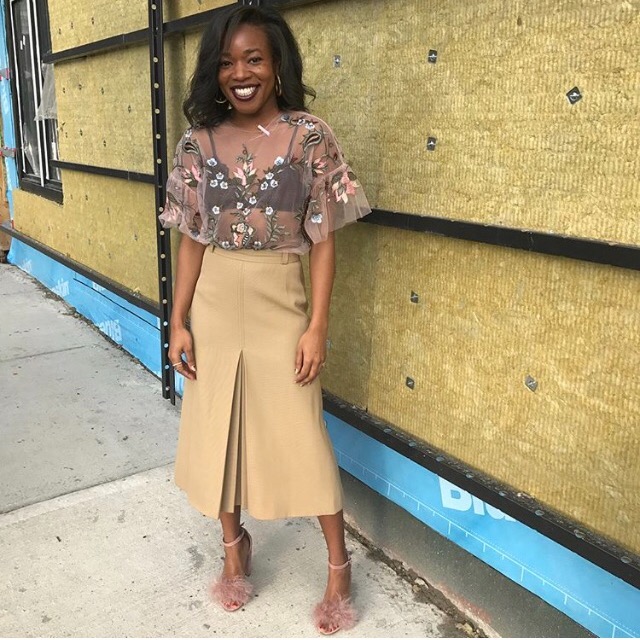 I must thank Channing, my daughter and Refinery29's Fashion News Writer for putting me in touch with vendors willing to make donations to our group. And thank Dawn, too, for securing the Simply Venom samples and custom feather affirmations for the ladies.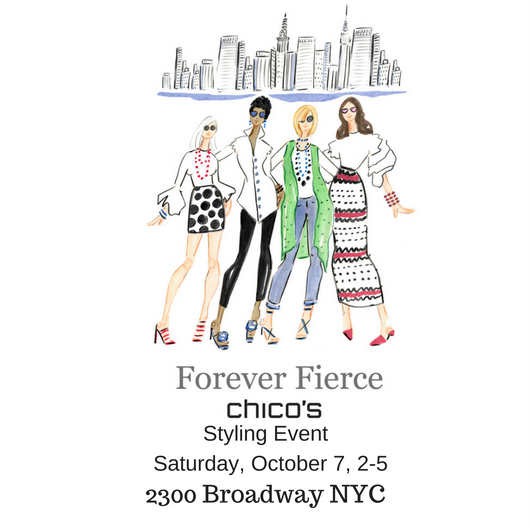 Finally, thank you to Beth Briggs, the resident Forever Fierce fashion illustrator who created a custom invite which reflected our group in New York City. It was indeed a fantastic event, and I have to say, I'm proud of how my first meet-up turned out.
Thank you for reading. Have a fabulous and stylish week.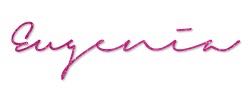 Comments
comments