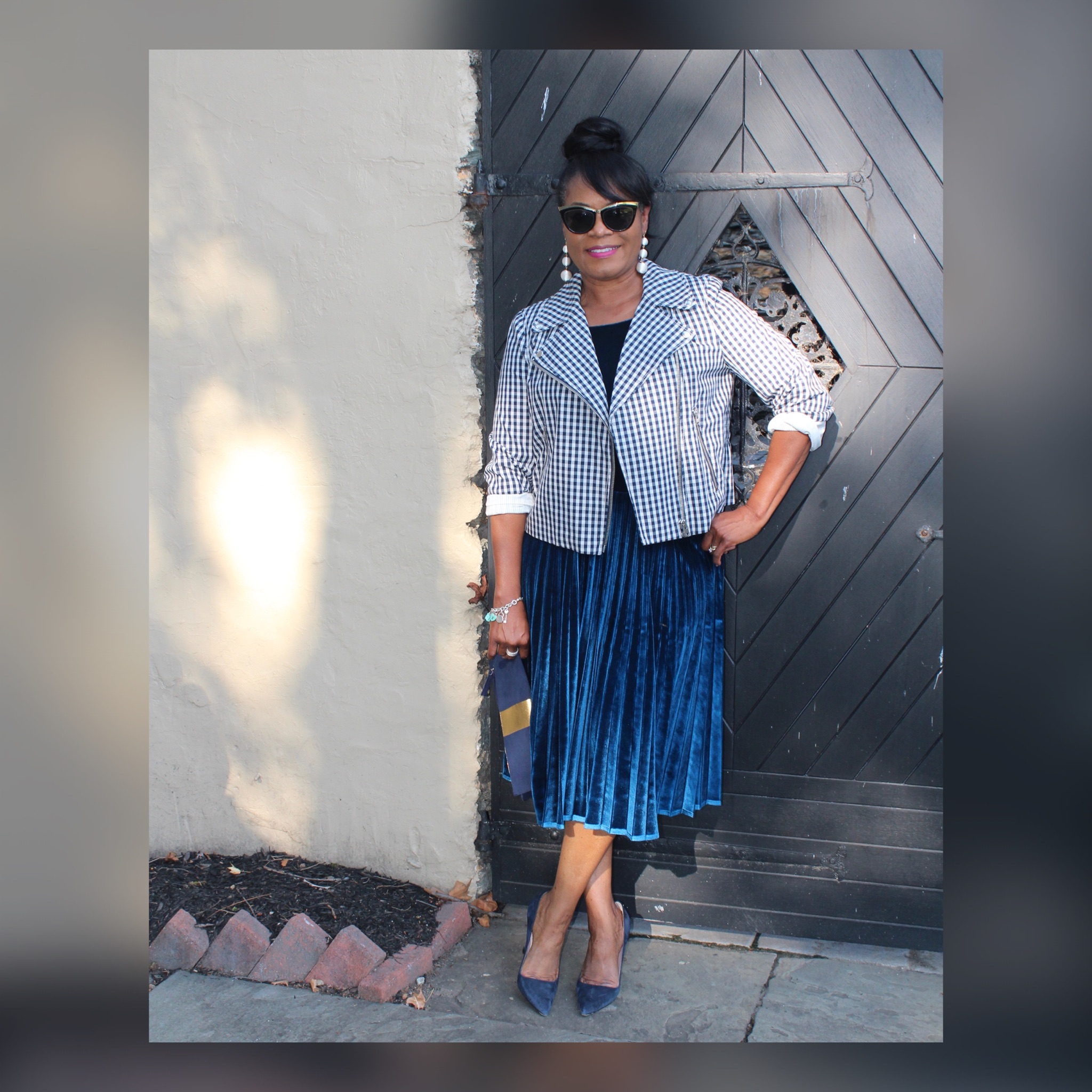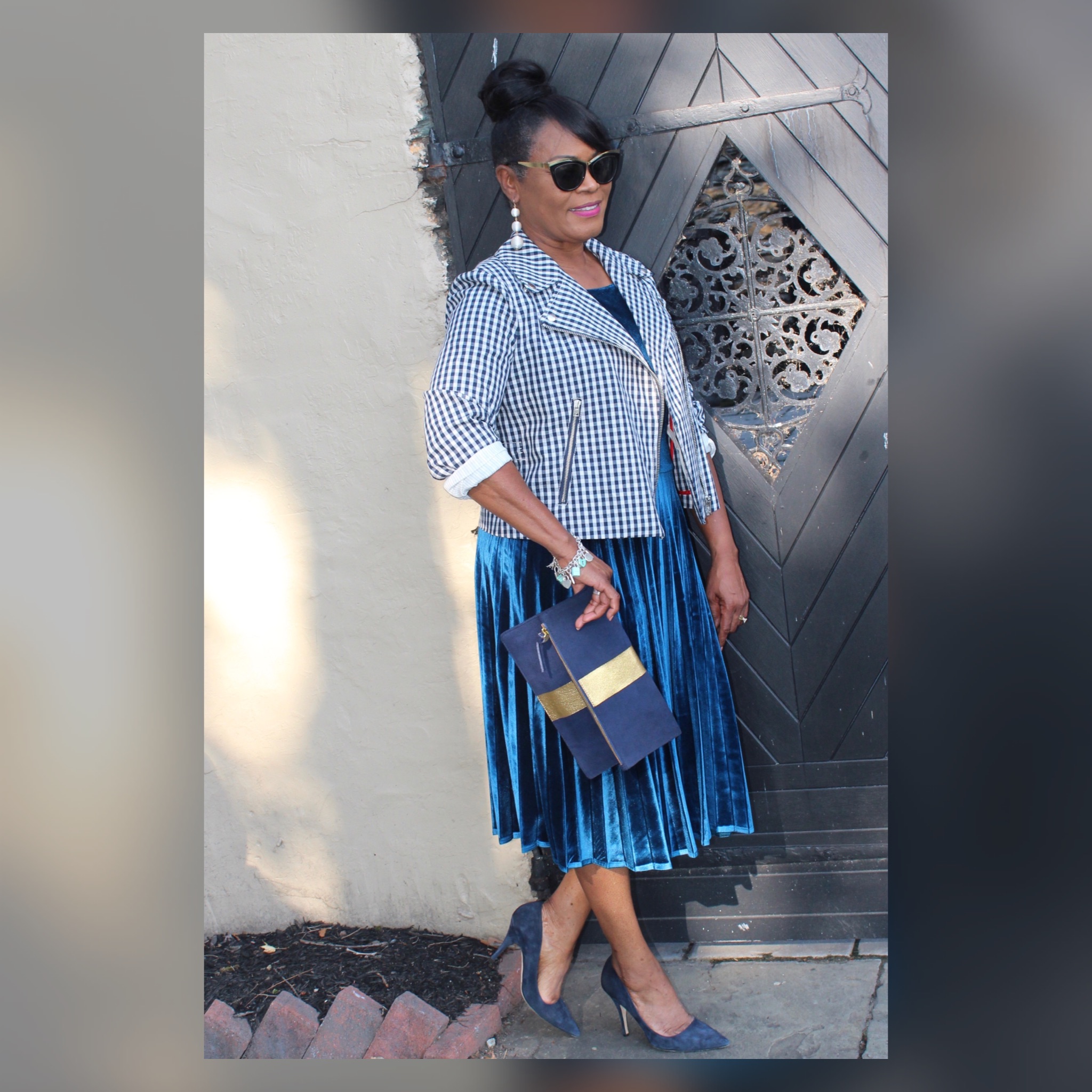 The Met's Costume Institute exhibit opens the first Tuesday in May every year — that first Monday in May is the Met Gala, the biggest fashion party on the East Coast. Over the weekend, I was finally able to see the 2017 exhibit, Rei Kawakubo/Comme des Garçons: Art of the In-Between, before it closed on September 4, 2017.
The first time I'd ever heard of Japanese fashion designer Rei Kawakubo was in 2009 when President Obama's Social Secretary at the time, Desirėe Rogers, was receiving heavy criticism for her choice of outfit at the that year's State Union. Why? Well, there was a pretty big mishap: a couple sought (probably seeking notoriety) somehow gained entry into the exclusive White House state dinner. Everyone was asking why wasn't Desiree standing at the front door with her guest check list? Instead, Ms. Rogers comfortably seated while wearing Kawakubo's Comme des Garçons line.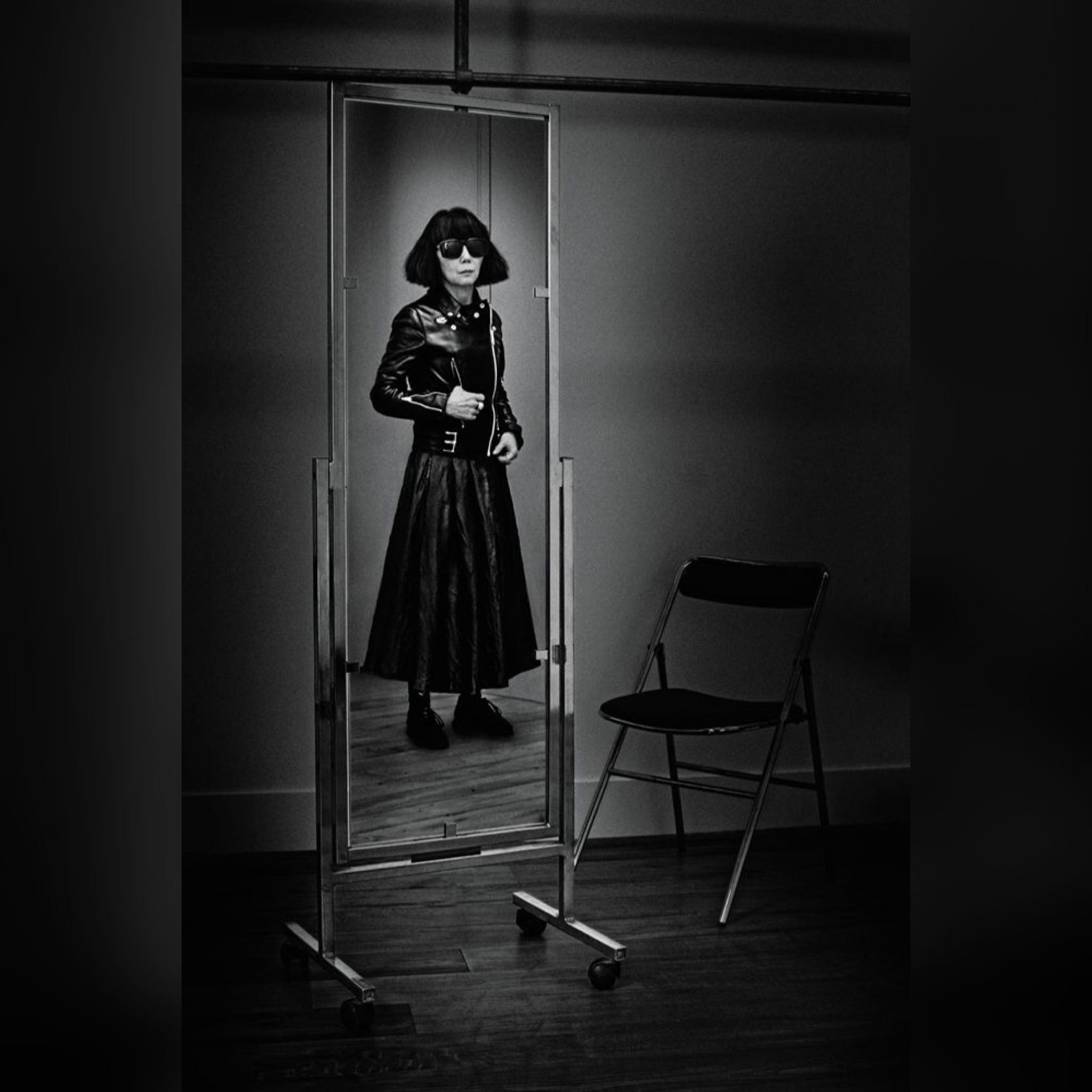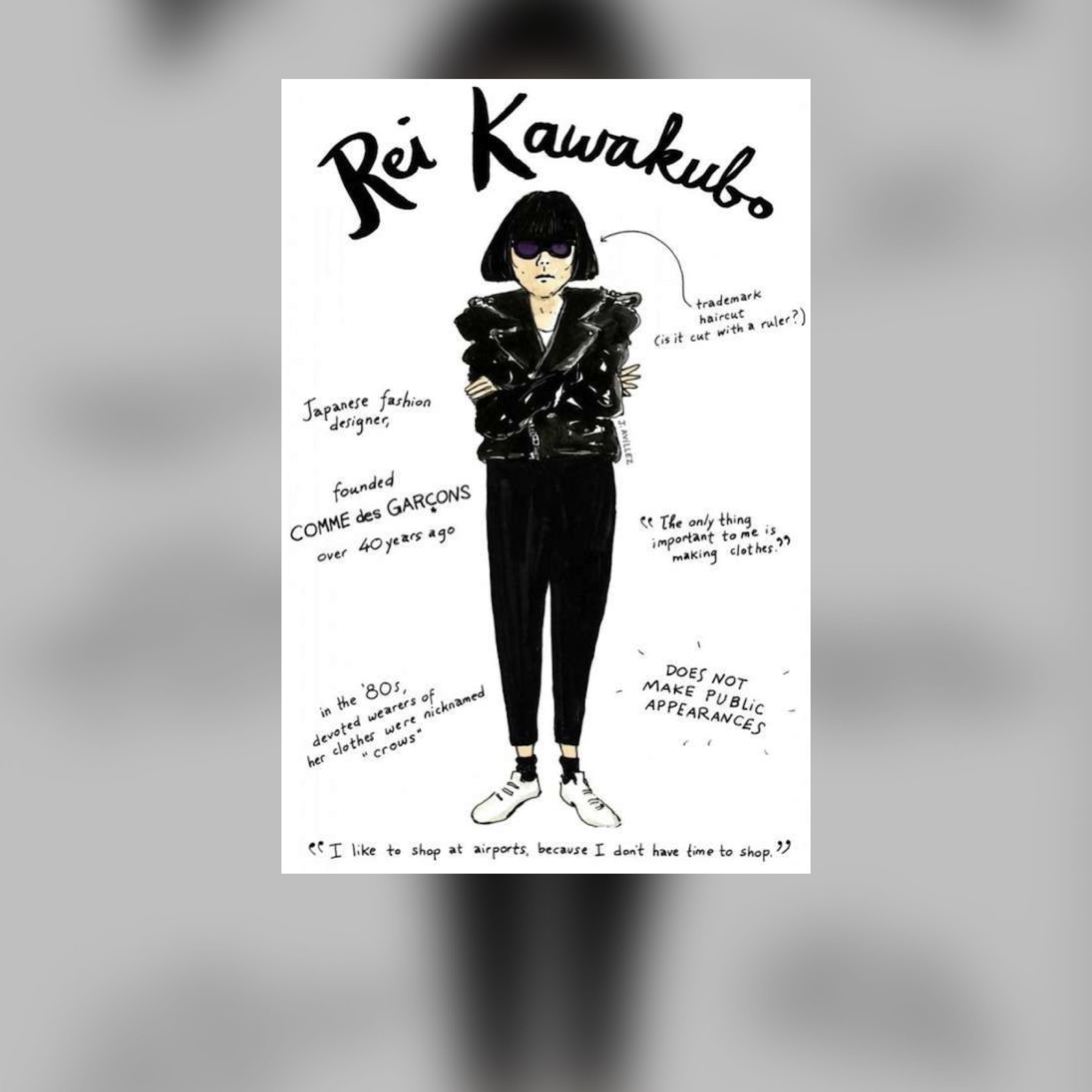 HISTORY
The Japanese fashion designer based in Tokyo and Paris. Rei was born in 1946 and is the founder of Comme des Garçons, French for "like boys." The label started in 1969 and established as a company in 1973. Her retail footprint encompasses over 300 shops with 25% outside of Japan. According to the Business of Fashion, reported generated revenue for CDG and its affiliates over $280 million a year.
AWARDS
◊ Mainichi Design Prize in 1983 and 1987
◊ Veuve Cliquot Business Award, 1991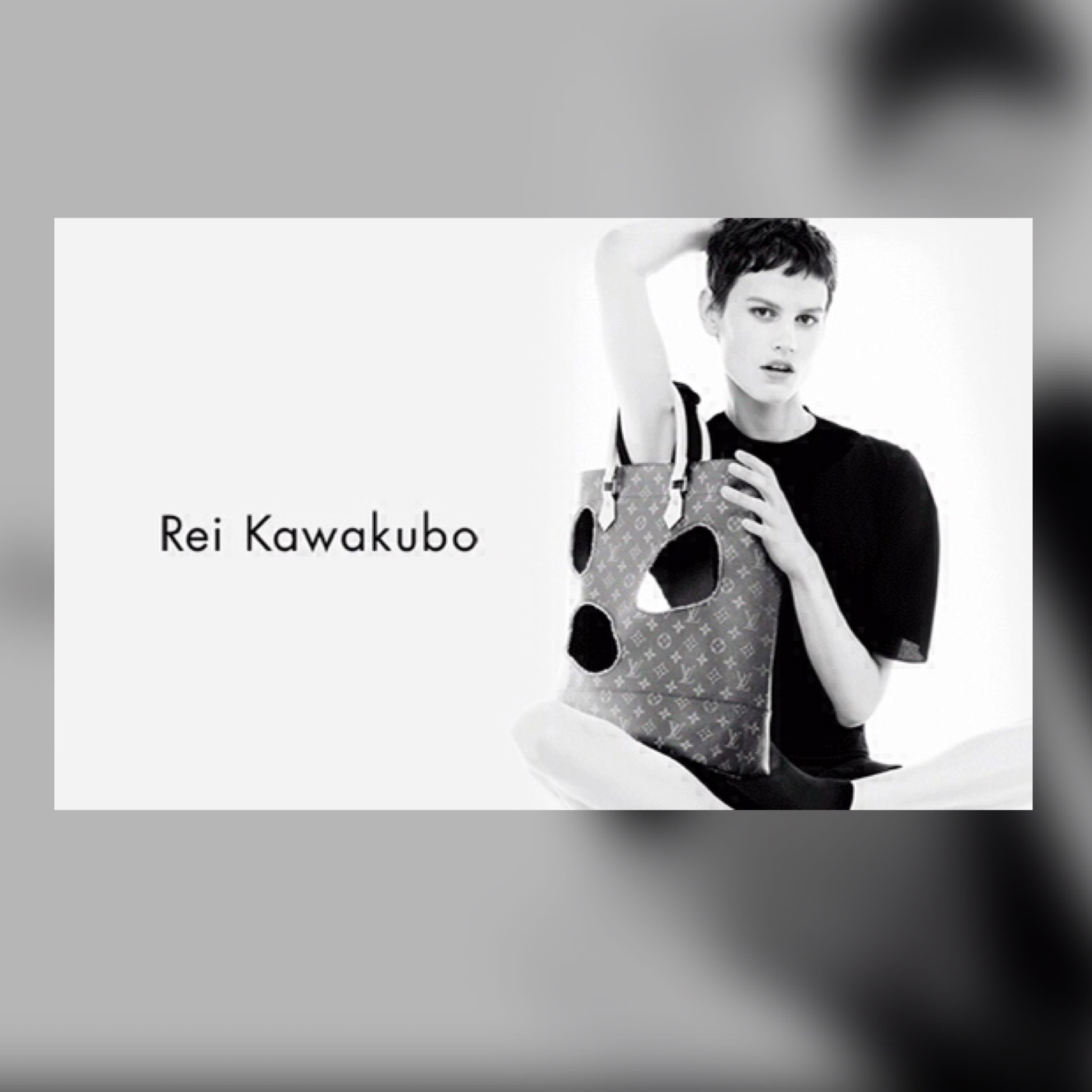 COLLABORATIONS
Levi's Converse
Speedo
Nike
Moncler
Lacoste
Culter and Gross
Louis Vuitton ↑
Fast forward to 2017, Rei Kawakubo, the second only living fashion designer featured at the annual fundraiser exhibit since Yves Saint Laurent in 1983. The annual fashion show typically featured in the Anna Wintour Costume Insititute Wing of the Metropolitan Museum of Art. This year, the fashion designer curated the unique austere, all-white maze presentation along with Andrew Bolton, the Costume's Head Curator in another location of the museum.
Upon entry into the very crowded showcase Labor Day weekend, everyone offered a viewing guide book, titled Rei Kawakubo/Comme des Garçons: Art of the In-Between. According to the booklet, nine expressions of "in-betweenness" in Kawakubo's collections of 150 examples of works of art:
♦ Absence/Presence
♦ Design/Not Design
♦ Fashion/Anti-Fashion
♦ Model/Multiple
♦ High/Low
♦ Then/Now
♦ Self/Other
♦ Object/Subject
♦ Clothes/Non-Clothes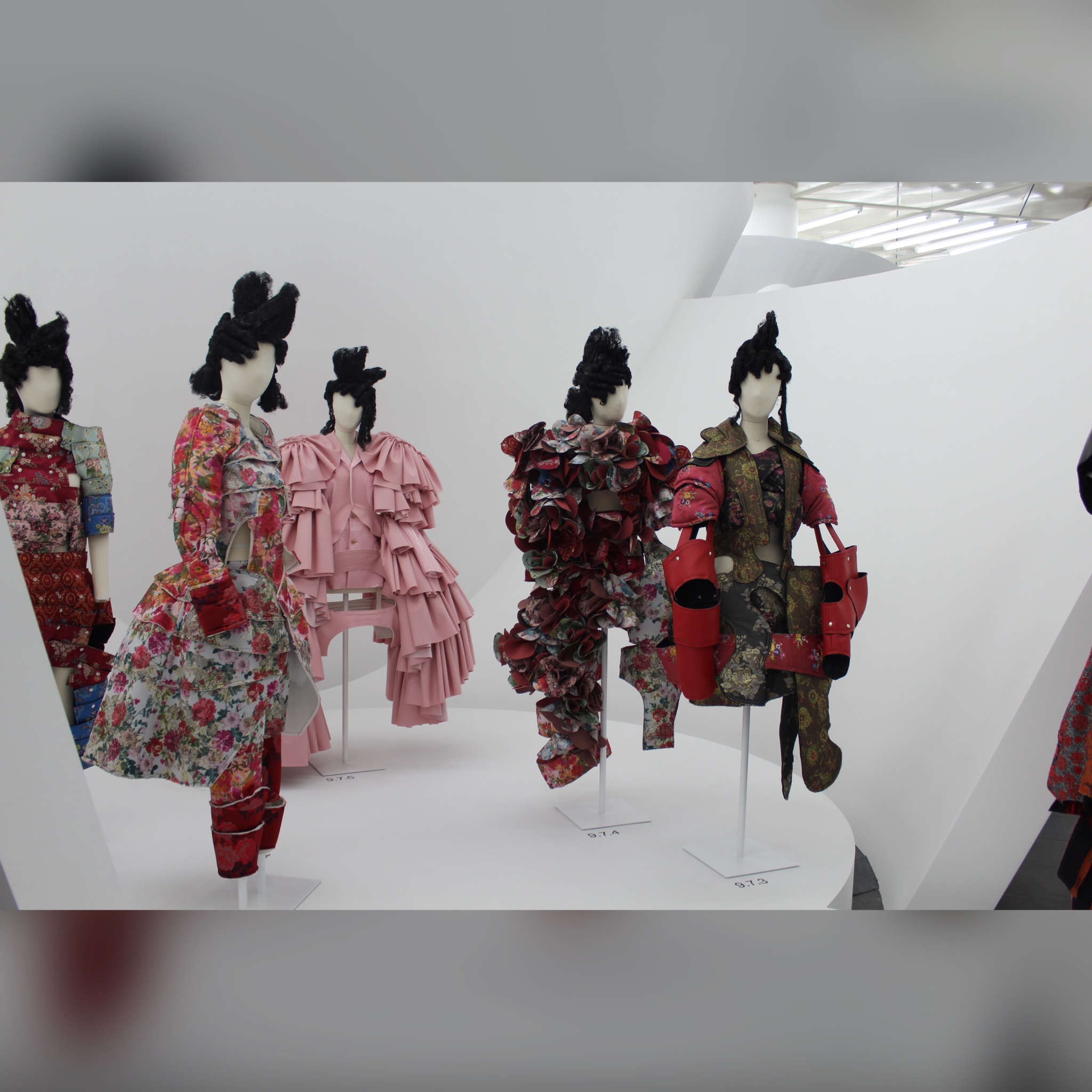 At the 2017 Met Gala, Rihanna did not disappoint. As usual, the Bajan babe continued to embrace the annual theme. This year, she made her blockbuster appearance in a Comme des Garçons ensemble straight out of Rei's archives. Oh, la la. The thigh-high red lace-up DSquared sandals took one-hour to lace up correctly but completed the look perfectly.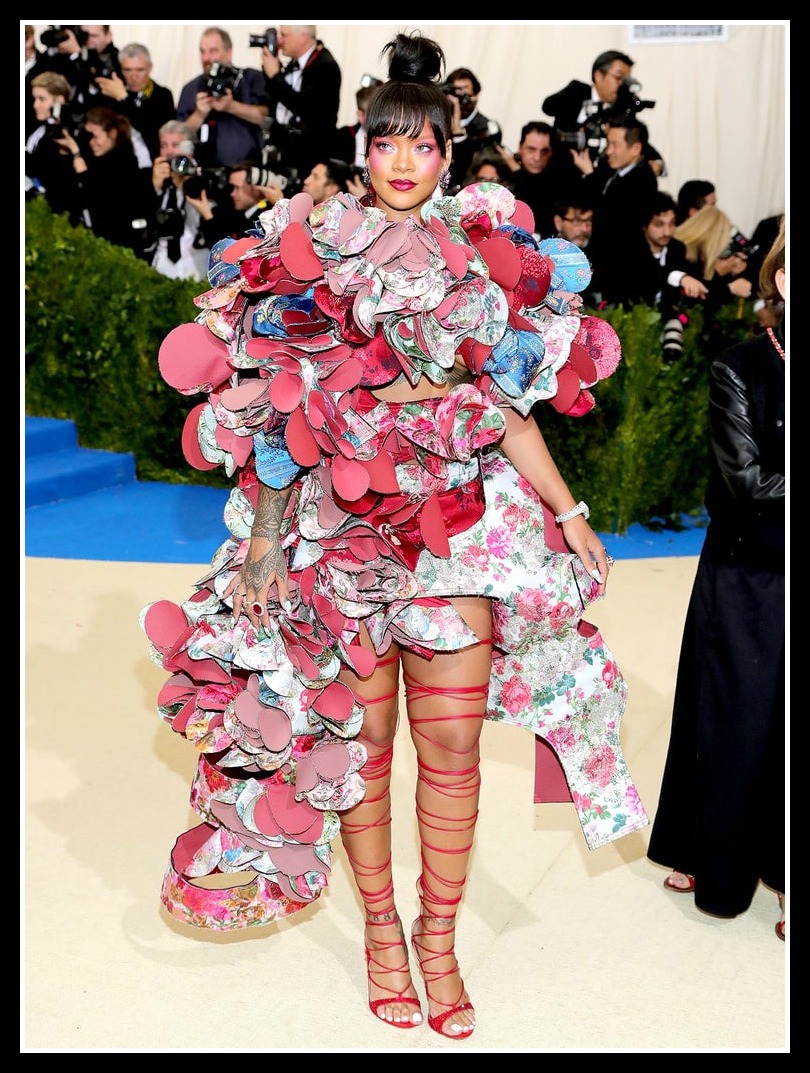 Previous exhibits were: in 2013, Punk Chaos to Couture; in 2014, Charles James; in 2015: China Through the Looking Glass; and in 2016, Manus x Machina: Fashion In An Age of Technology
The Met provides a place to experience the power of art and fashion, combined. I look forward every year to seeing the annual fashion curations since my daughter moved to the Big Apple. According to an article, my daughter wrote at Refinery 29. Apparently, The Metropolitan Museum of Art's Costume Institute's is considering fashion and religion-themed exhibit for 2018.
Thank you, Rei Kawakubo for showing us that fashion is art. The art of the in-between is art and fashion, conventional and unconventional.
Thank you for reading. I hoped you enjoyed a peek at the 2017 Met Costume Institute's Exhibit on Rei Kawakubo. Let me know what you liked in the comments below.
Have a stylish and healthy week.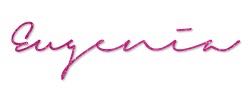 Comments
comments