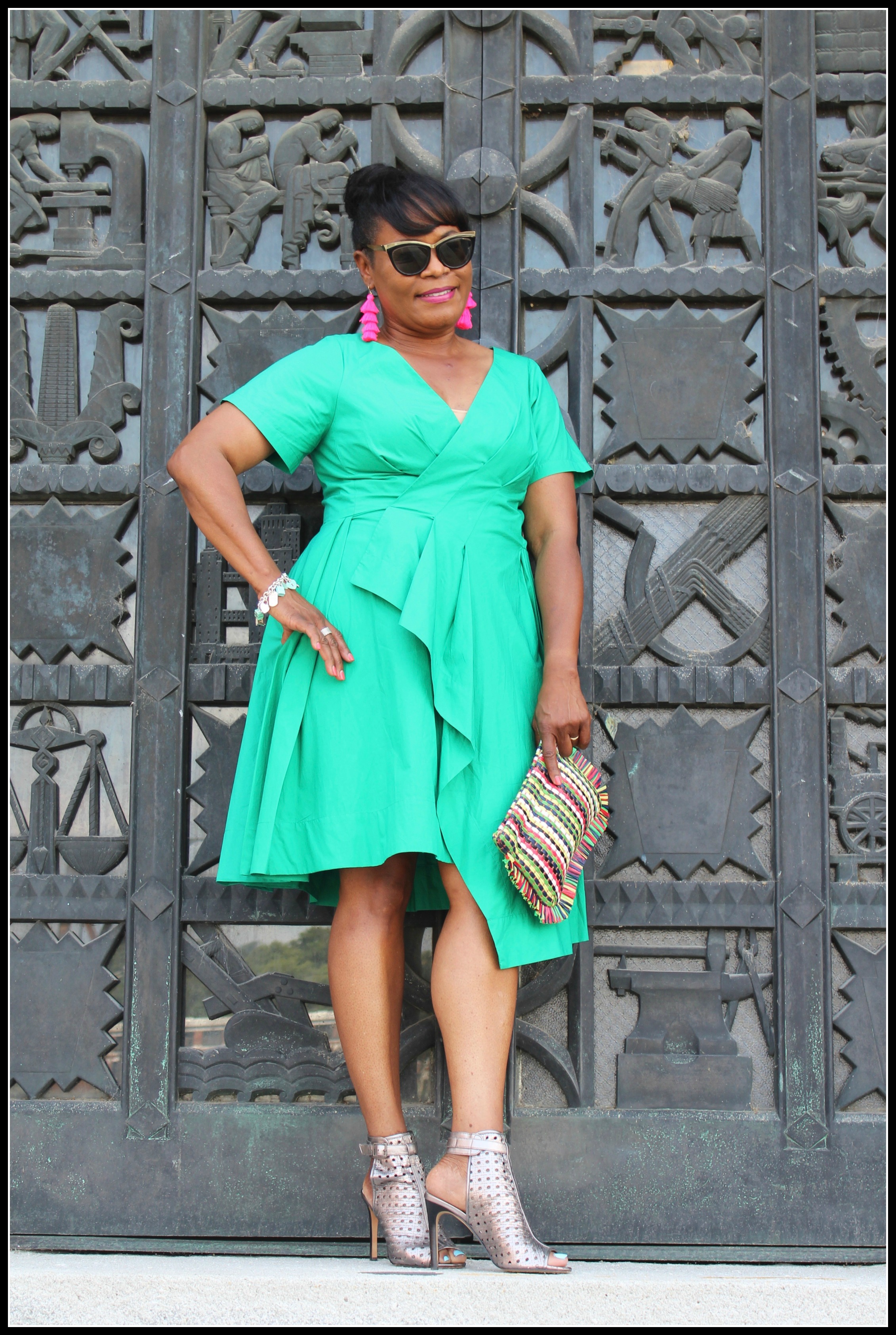 Do you notice anything about my photos? Maybe the hands on my hips give me away? I got an attitude because I don't get to meet Anna Wintour.
I don't need to explain Anna Wintour, the everlasting doyenne at the high fashion Vogue magazine but I will. She's one who rules attendance at the annual Met Gala. The formidable Vogue editor-in-chief quickly recognized for her trademark page boy. That Anna Wintour!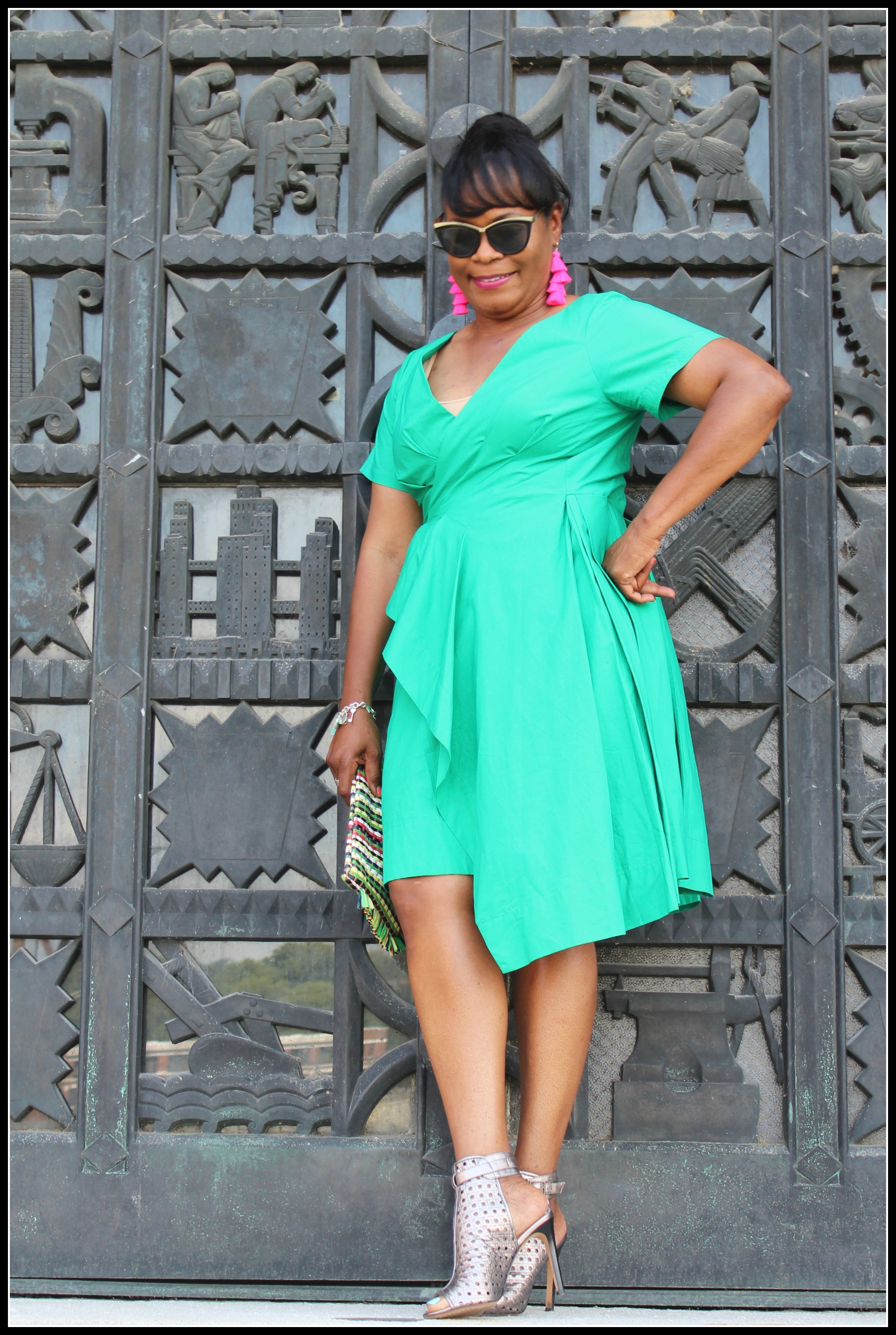 For 125 years, Vogue magazine has been the purveyor of ultimate style and fashion. To celebrate this milestone anniversary, the magazine has commissioned a ton of new and original activities. Like the Vogue, anniversary rose, for example.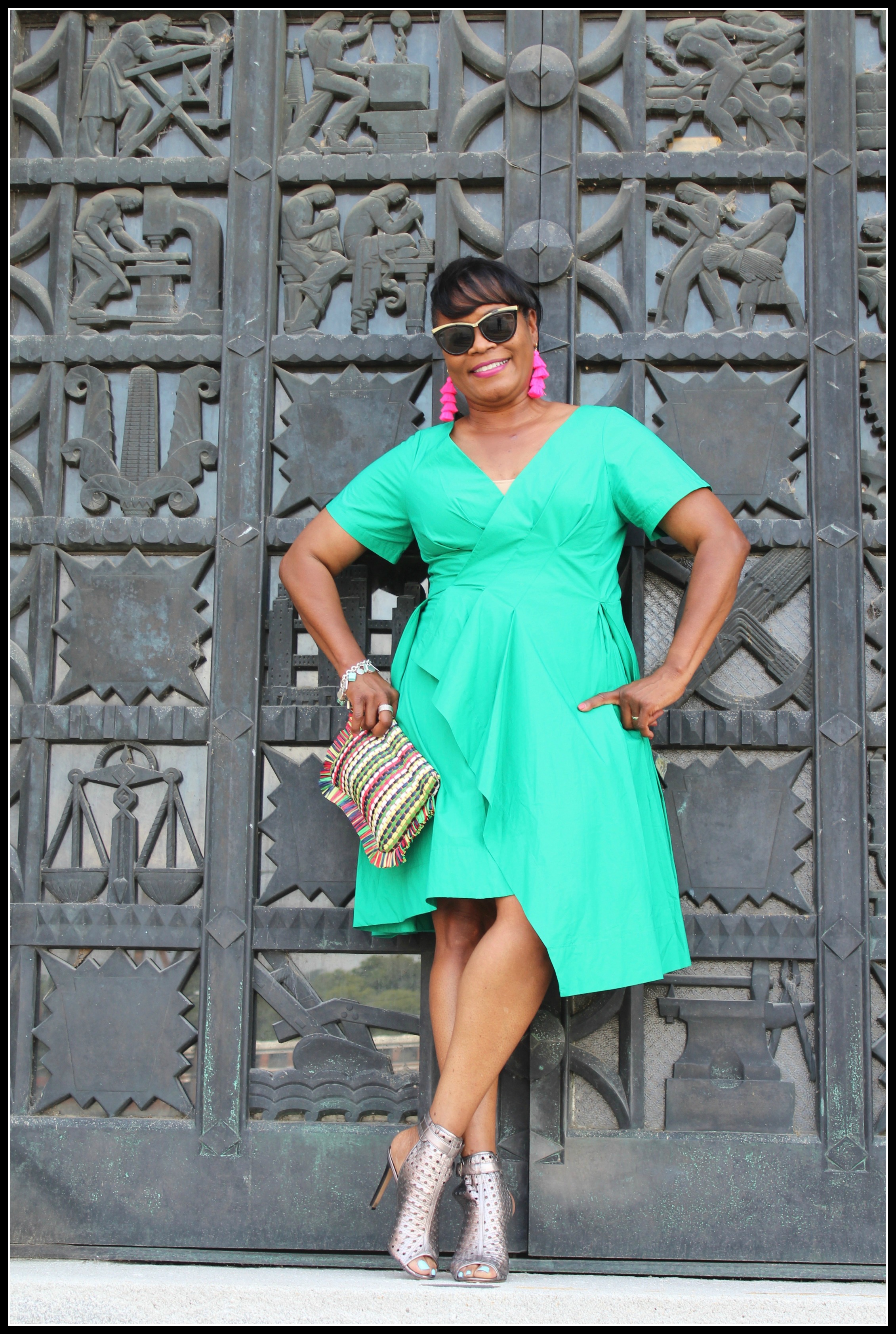 Once again, my Vogue VIP membership doesn't disappoint. I received an invitation-only email last week to take an exclusive peek into the world of fashion in New York City.
You may remember last April when I was invited to preview Burberry's latest collection? It was by far the chicest event I've ever attended as a blogger.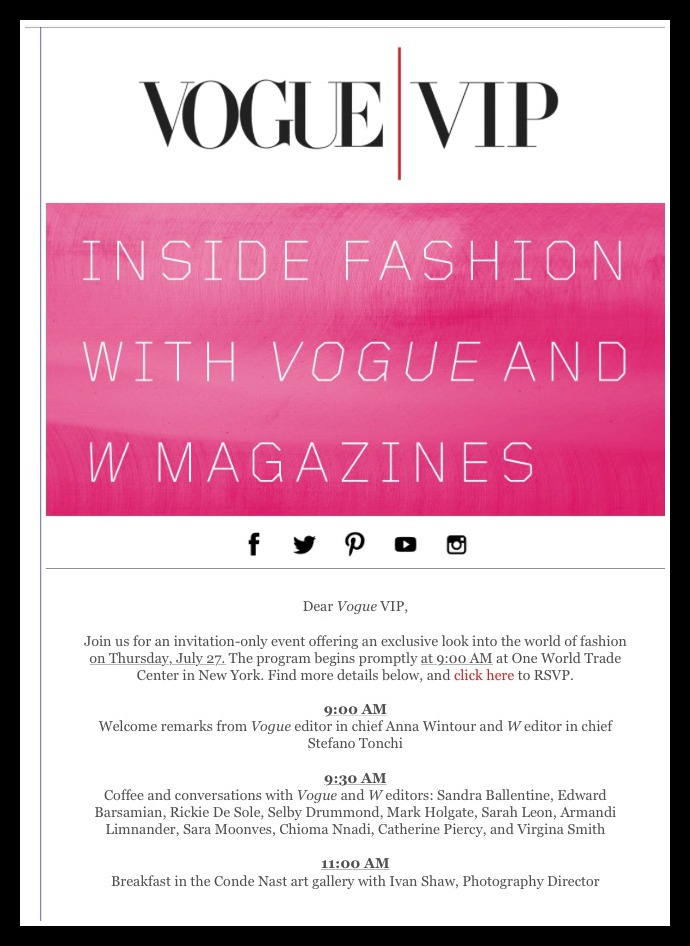 There was an exciting morning planned for Thursday, July 27 at One World Trade Center in New York City. And it included a fabulous opportunity to meet and mingle with Anna Wintour. And a peek inside the world of fashion in the eyes of Vogue and W magazines.
Unfortunately, I had a personal conflict. My Instagram (and actual) husband's surgery, scheduled for that same Thursday. As the beautiful, loving, devoted wife that I am, I planned to be right by his side supporting him. No Anna Wintour and no visit to the Vogue headquarters at the Condé Nast Buiding for me.
I'm not sure if the Vogue VIP premiere subscription will be available for next year. But based on all the cool invitations I've received this year, I would most definitely purchase it again with the hopes that my schedule won't conflict with any fun opportunities to go to New York City — like meeting Anna Wintour.
Wouldn't you have an attitude too if you missed out on a chance like that?
Have a fabulous and fashionable week,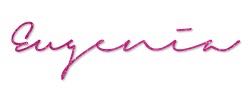 Comments
comments