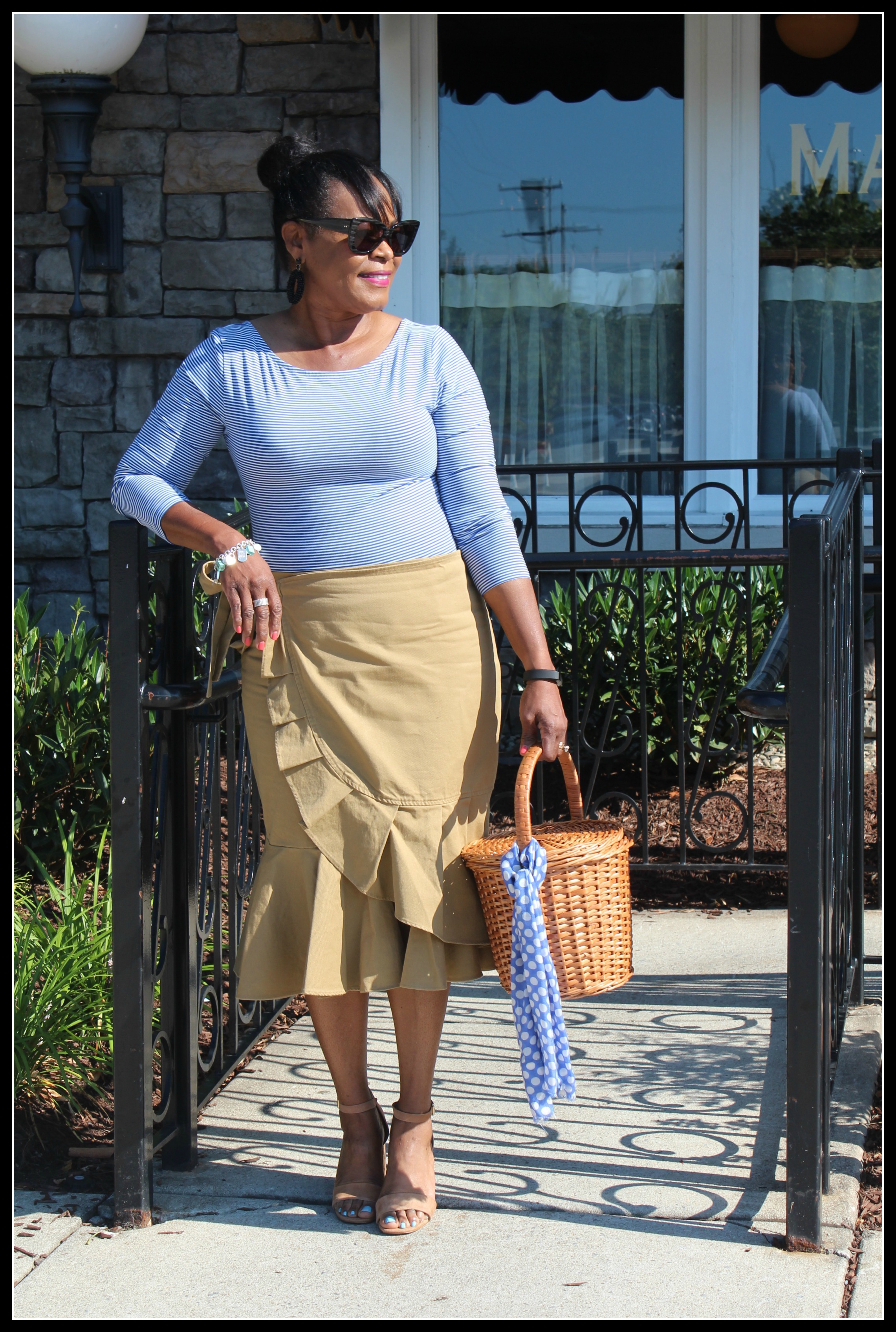 Many brick and mortar stores are currently facing challenges to keep their business alive and growing. In the first six months of this year, retailers announced plans to close more than 5,300 stores. However, the Seattle-based department store Nordstrom doesn't seem to have that problem. It's the retailer's biggest, most important sale of the year: the anniversary sale. This post dedicated to how to get what you want at the Nordstrom Anniversary Sale.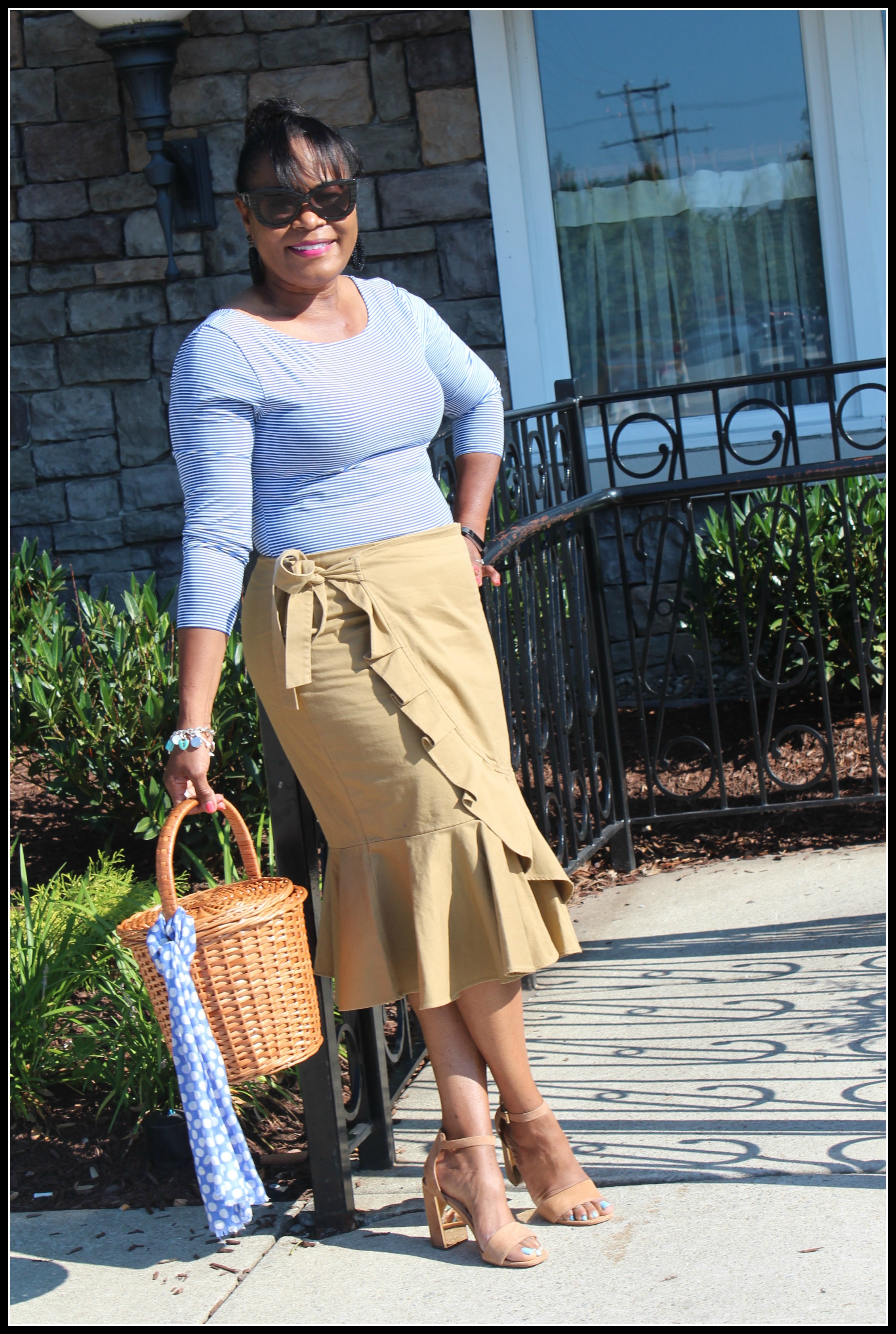 In fact, Nordstrom is one of America's most established retailers with 350 stores and 115 years of service. Now that the Amazon Prime sale is over, it's time to focus Nordstrom Anniversary Sale for some clothing and home bargains. Don't you just love a sale? I mean, items are drastically reduced and you won't need to think twice markdowns.
Here's How to Get What You Want at the Nordstrom Anniversary Sale:
1. Be a Nordstrom Card Holder; you can apply online for their credit or debit card.
2. Shop online Early; you can save items in the Wish List
3. Utilize Nordstrom Personal Shopper
4.. Purchases – pick up in store or buy online and mailed free of charge
Want in early? Early Access is available for Nordstrom cardholders. That's just the beginning: membership has its privileges. First, as a cardholder, you have early access to preview and purchase sale items before the public notified of the sale. The early access is July 13 to July 20.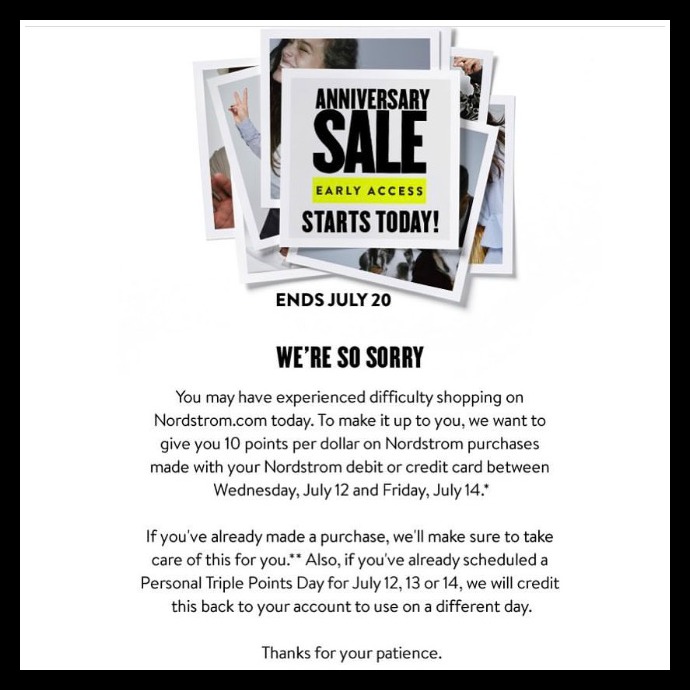 The Nordstrom website crashed the first day of the sale. It's that good. Since the closest Nordstrom is nearly 75 miles from me, typically, I shop online to scope out what I want. Or gaze through the catalog that I receive in late June.
My new fascination is to call my personal shopper. Since learning of the website crash, I contacted Judy. I'm not a beauty junkie, but I do like to peruse those products to see the exclusive sets offered. I was hoping for some of my Jo Malone favorite scents but none were offered.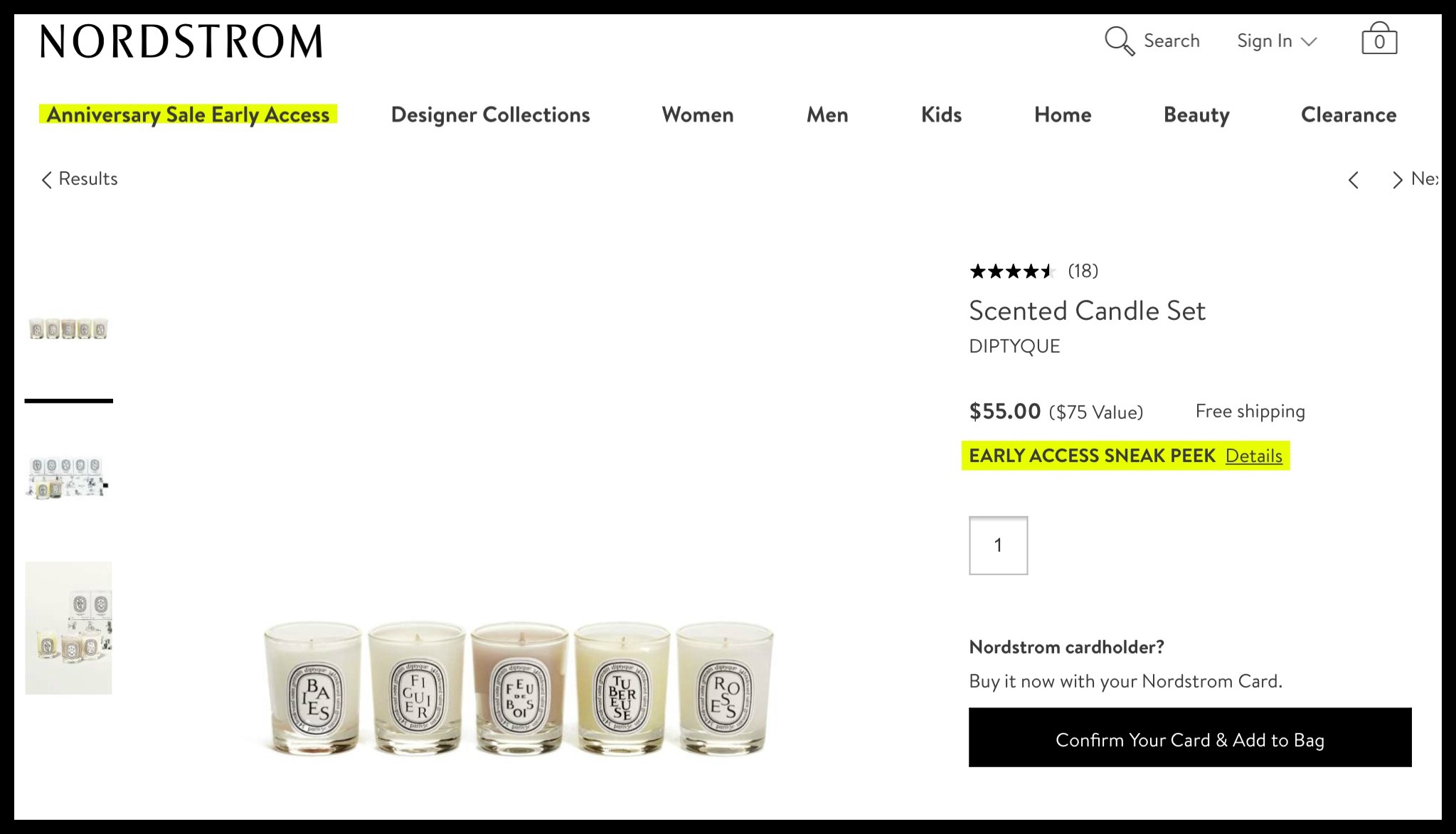 Last year, I scored the Diptyque Scented Mini Candle Set ($75 value for $55.00.) OMG! I saw the same set offered again this year. But it was still pricey. Diptyque makes the absolute best scented smooth burning Parisian luxury candles. I'm not one for saving things to use on special occasions, but these babies only get burned when I entertain.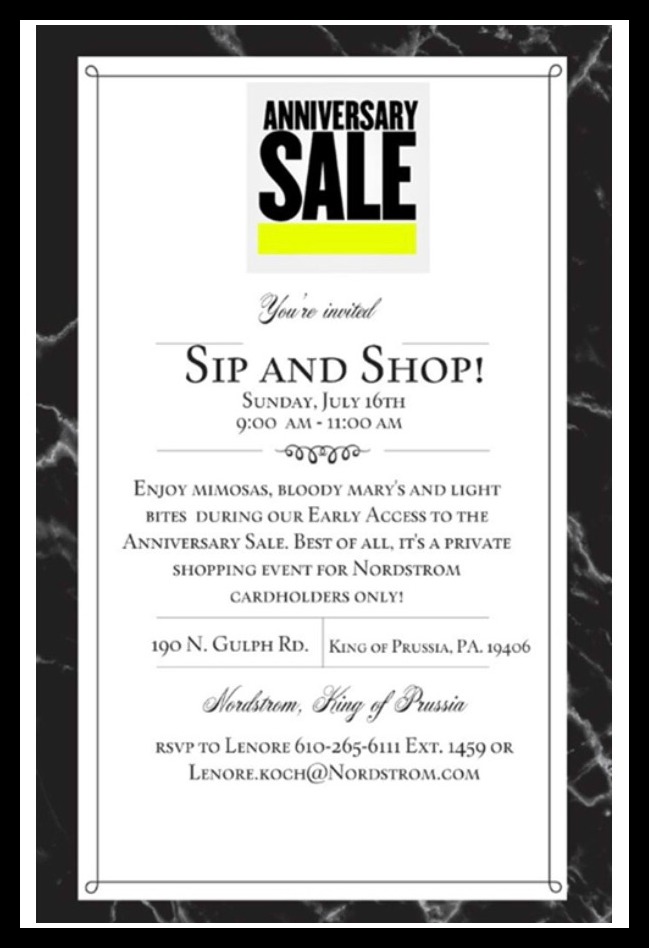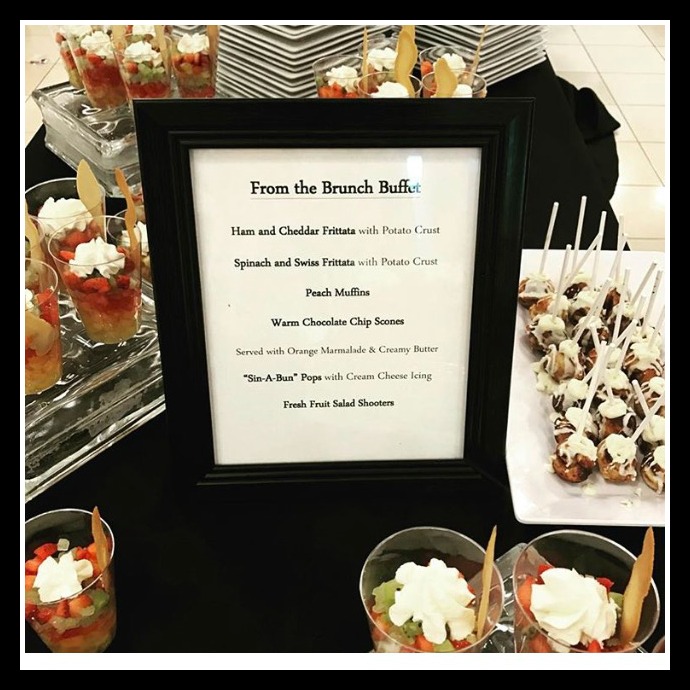 This year's sale got more exciting when I received the e-vite to the first-ever Sip and Shop Brunch at Nordstrom KIng of Prussia. My Instagram husband accompanied me on this excursion. Since I made all made purchases with my personal shopper, all I had to do was pick up the items I purchased. I sat and drank mimosas while hubby shopped.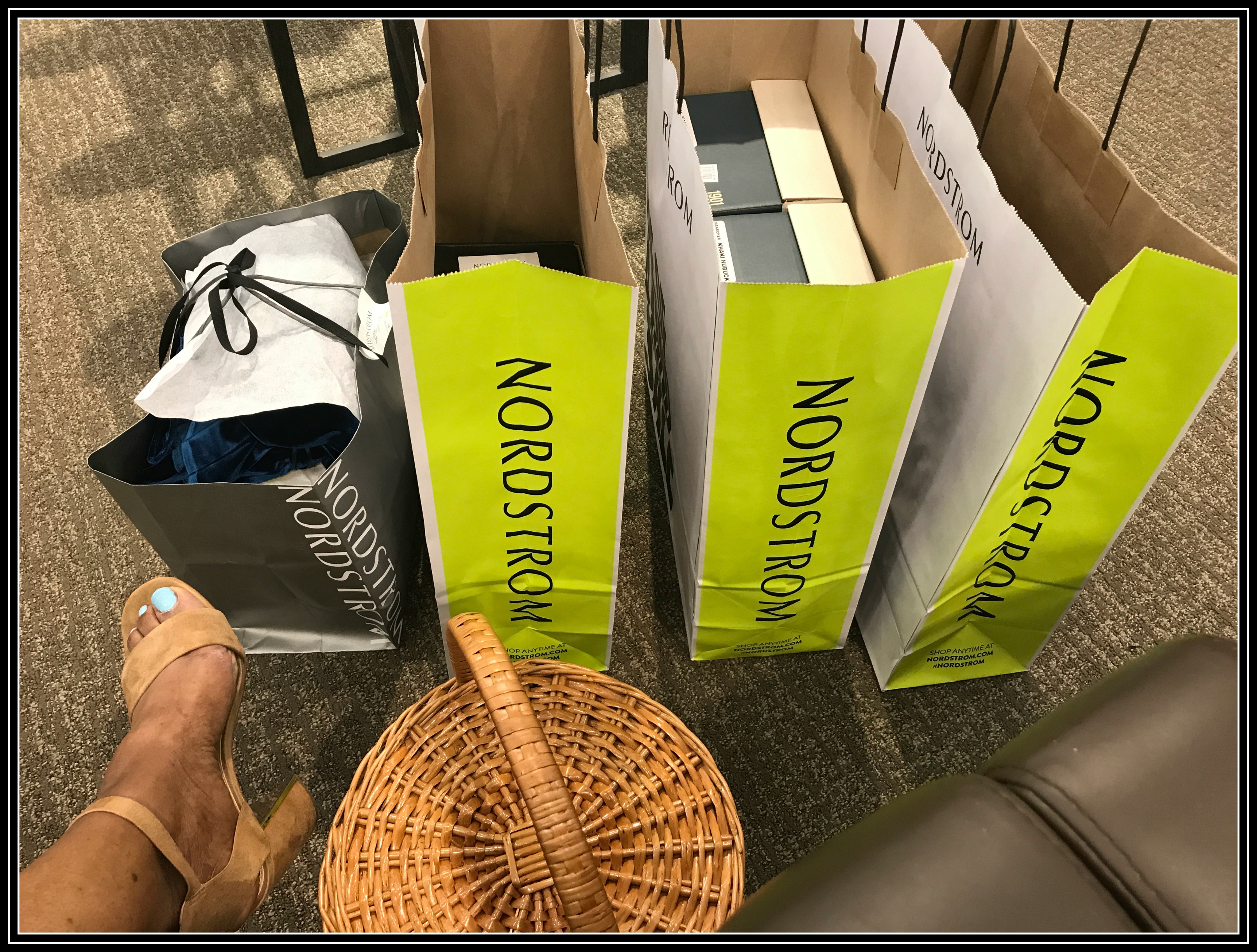 Nordstrom is my favorite retail store for many reasons. First, for the excellent customer service. Second, you get rewards (gift certificates/notes) for purchases made during the year. Third, the bi-annual Beauty Trend Shows. Finally, when my daughter, Channing still lived at our home, she and I would travel to Nordstrom King of Prussia for a Girl's Day.
The Nordstrom Anniversary Sale opens to the public on July 21 and lasts until Sunday, August 6. Prices go up August 7.
Now that you know my secrets to shop the Nordstrom's Anniversary Sale for fall merchandise, what strategies do you have to shop your favorite retail outlet?
Have a fabulous and stylish week.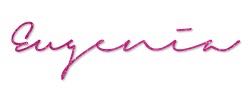 Comments
comments