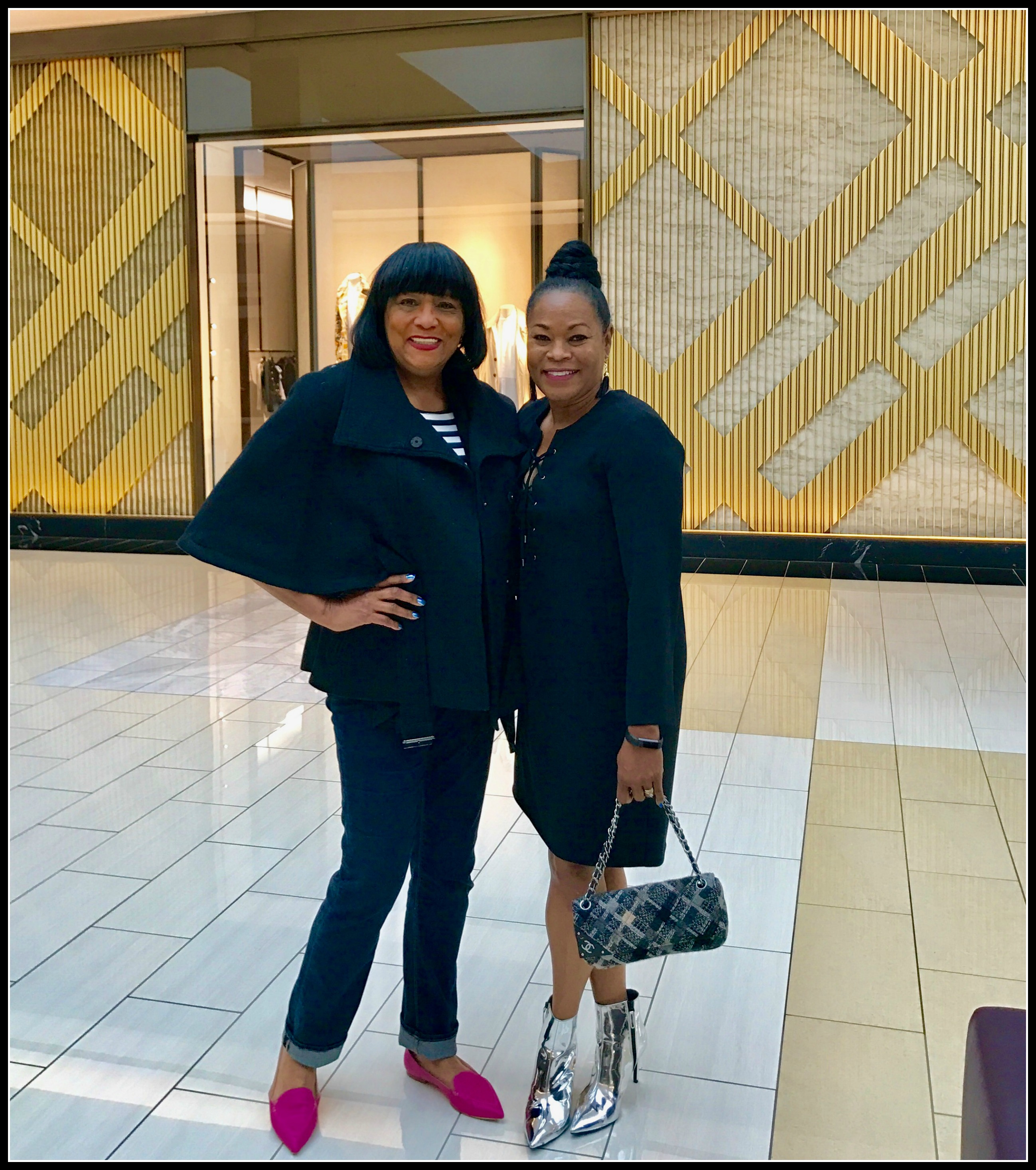 April turned out to be fantastic. First, there was another adventure to Washington, D.C. for a second visit to the National Museum of African American History and Culture. This time, the NMAAHC tour included coordinating thirteen family and friends who came from New York, Maryland, and Philadelphia. And I can't forget my amazing experience at the Chico's casting call in New York City. But the pièce de résistance this month was our VIP preview at Burberry.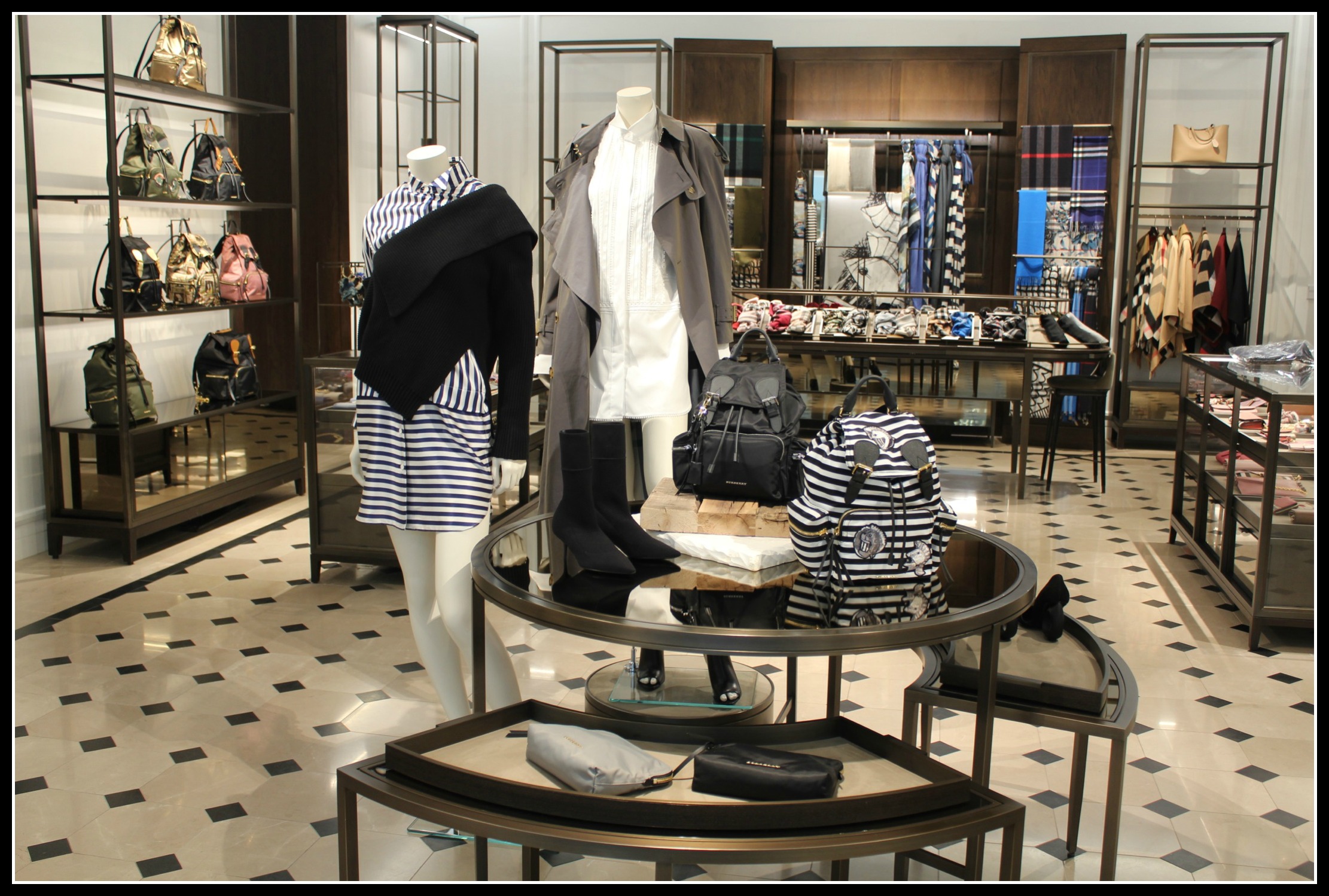 I say "our" because my BFF and I were invited to attend a private showing of Burberry's Spring 2017 line inside its store at the King of Prussia mall.
Do you remember the old American Express ad campaign with the slogan "membership has privileges?" I got a taste of that with my Vogue VIP membership. It offers me tremendous benefits. I've been a member since August 2016, and no doubt, the $200 fee has already paid for itself.
Of course, the lure was not just a subscription to the 125-year old fashion magazine but an opportunity to own a limited-edition Clare V suede foldover clutch, plus other monthly exclusive perks.
Some of the Vogue VIP exclusive insider access benefits include:
? The 2016 Met Gala Special Issue
? A six-month gift subscription of Vogue to share
? Monthly Facebook Live Q&A Vogue Editor Chats
? Monthly Perks for Clothing Discounts
? Private Invitations to Product Launches and Store Opening in New York City and Los Angeles
? Personalized Stationery and Vintage Christmas Wrapping Paper for all members
? Limited-edition Tat.tly temporary tattoos created with Vogue in celebration of its 125th anniversary
After most of the 300 or so members received their Vogue VIP kit that included the limited-edition Clare V clutch, we were encouraged to share how they styled the clutch on the Vogue VIP Facebook page.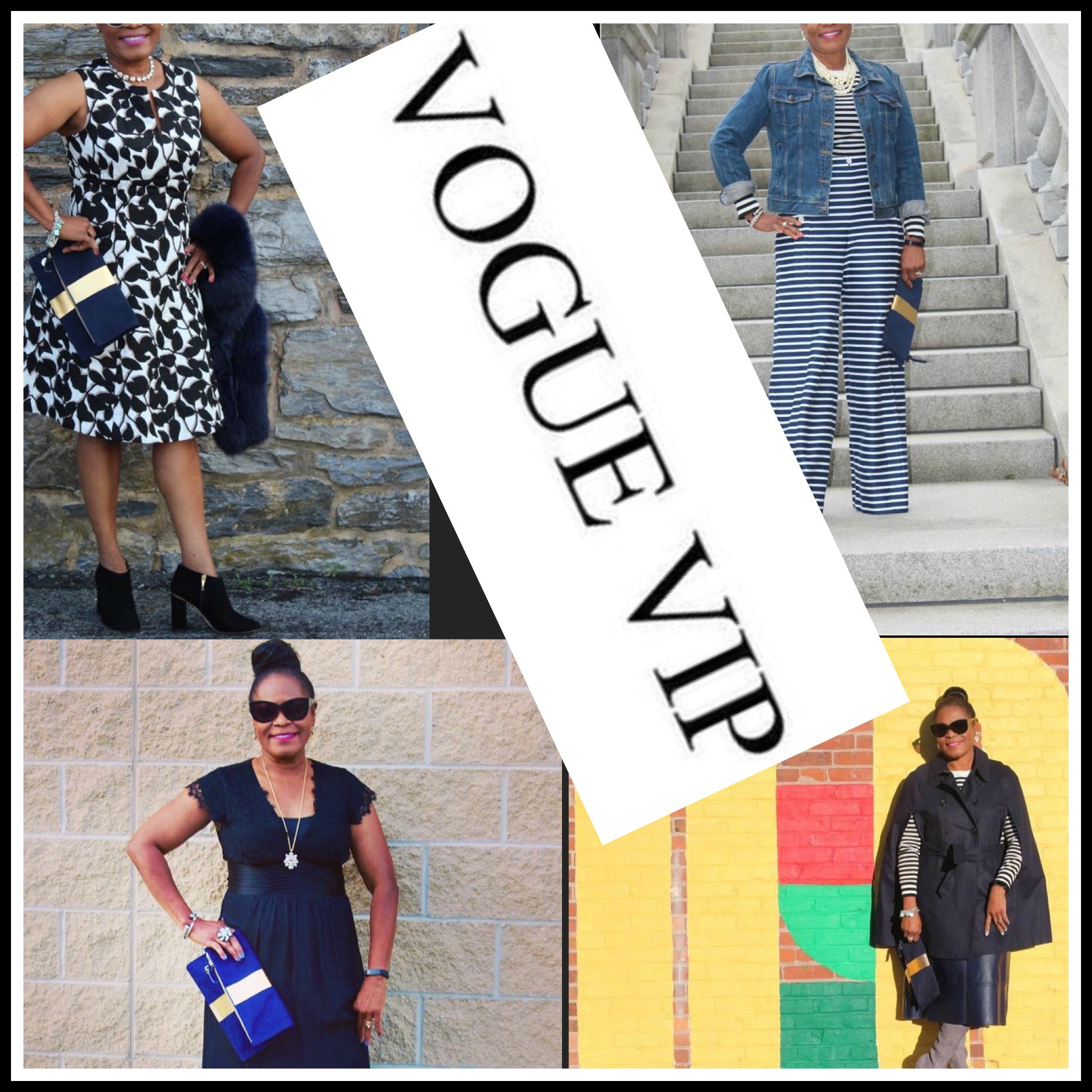 In any event, every month when my new issue of Vogue arrives, I also serve up some creativity, styling the latest edition of the magazine on their Facebook page. You can see some of my styling in the video below.
But the ultimate Vogue VIP perk was an email inviting a guest and me to a private preview at Burberry in the King of Prussia mall on last Saturday with Vogue's Special Events Director and Market Stylist Cara Crowley.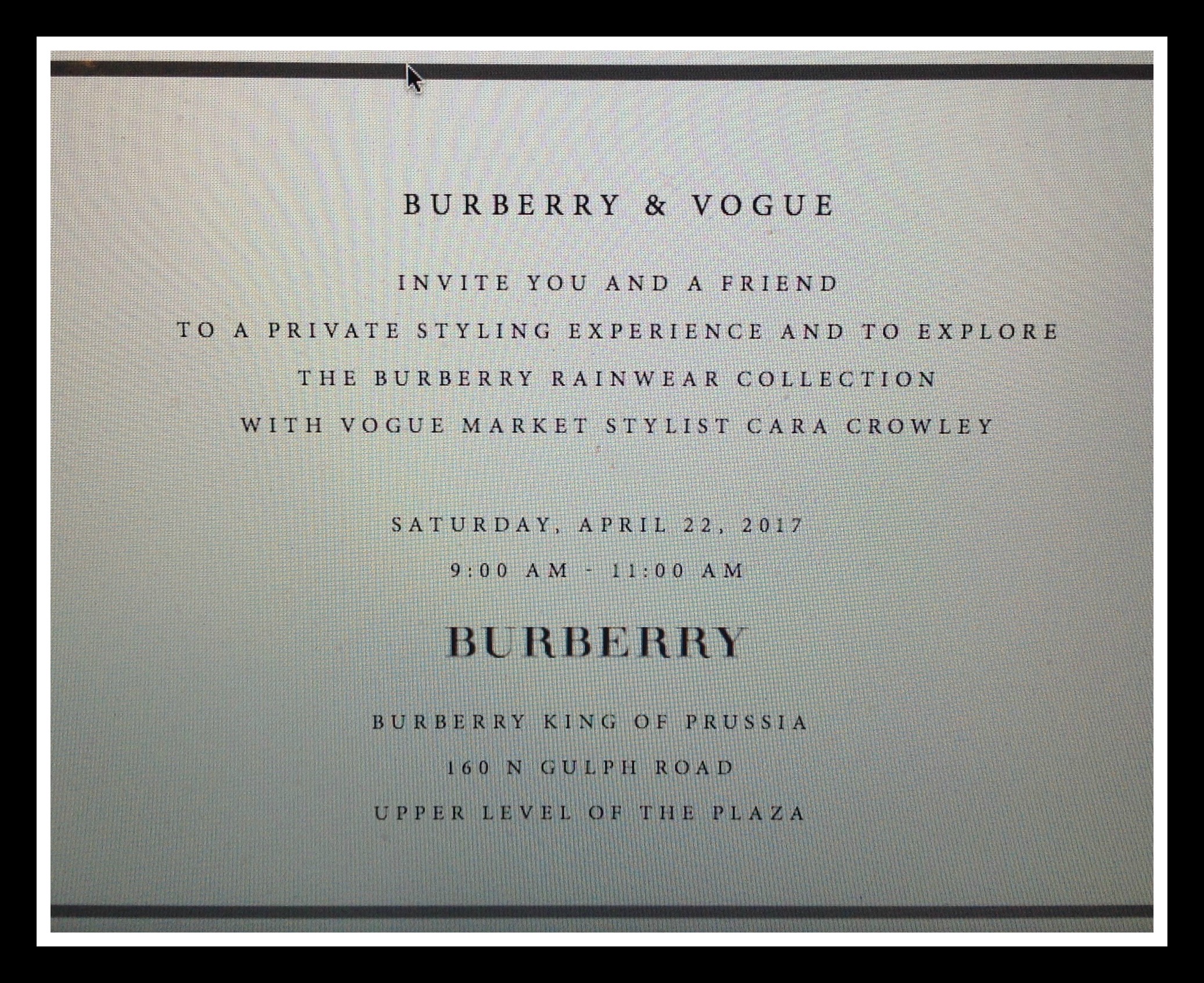 But wait, there's more. Then, Vogue gifted us with $1000 — a huge surprise because I thought we were going to get $500 (which is still pretty nice). Boy, am I glad I signed up for the exclusive membership.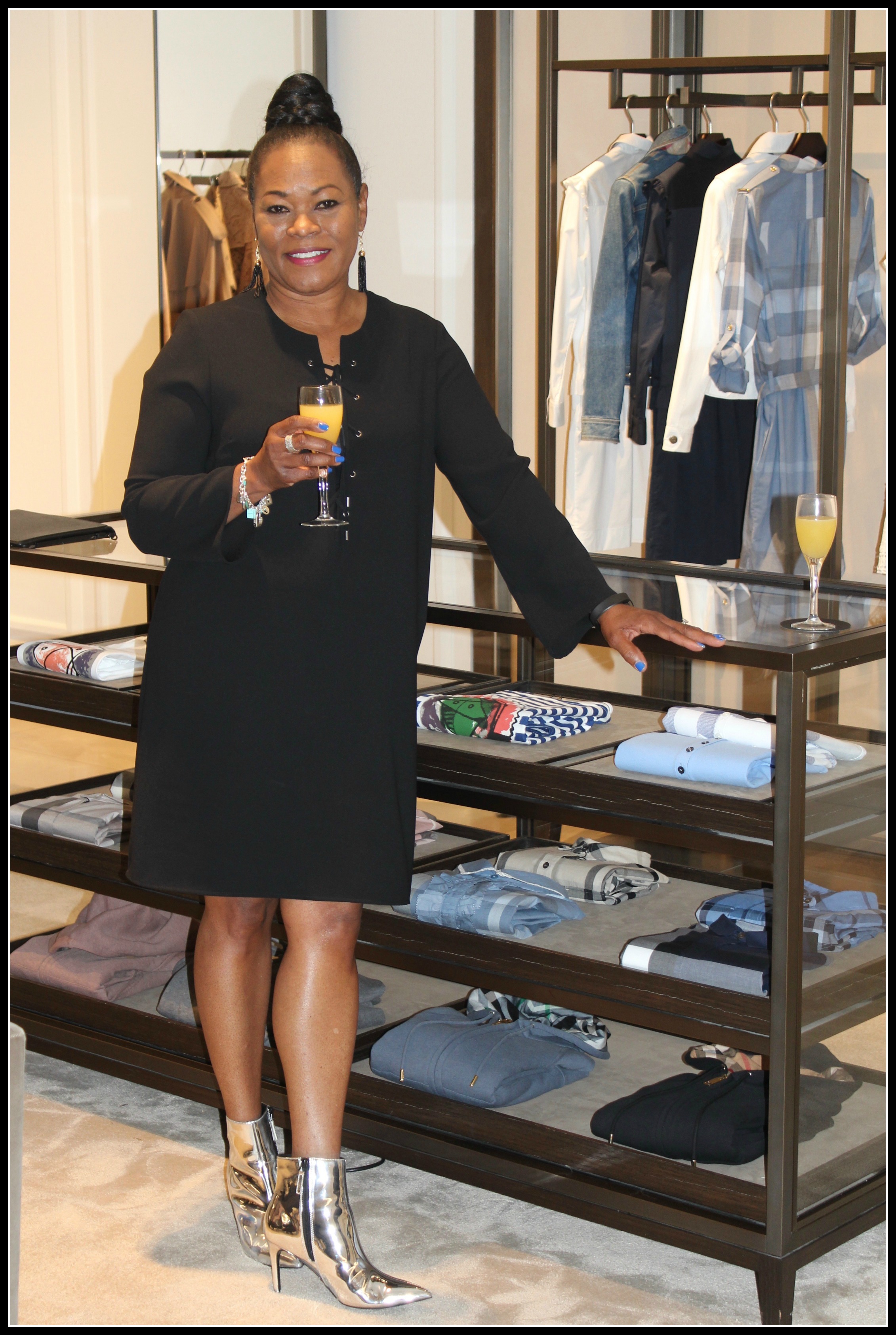 Burberry located in the new luxury wing at the mall, situated with other high-end designer shops. When we got to the store, Cara Crowley greeted us with water and Mimosa. Quite the warm welcome.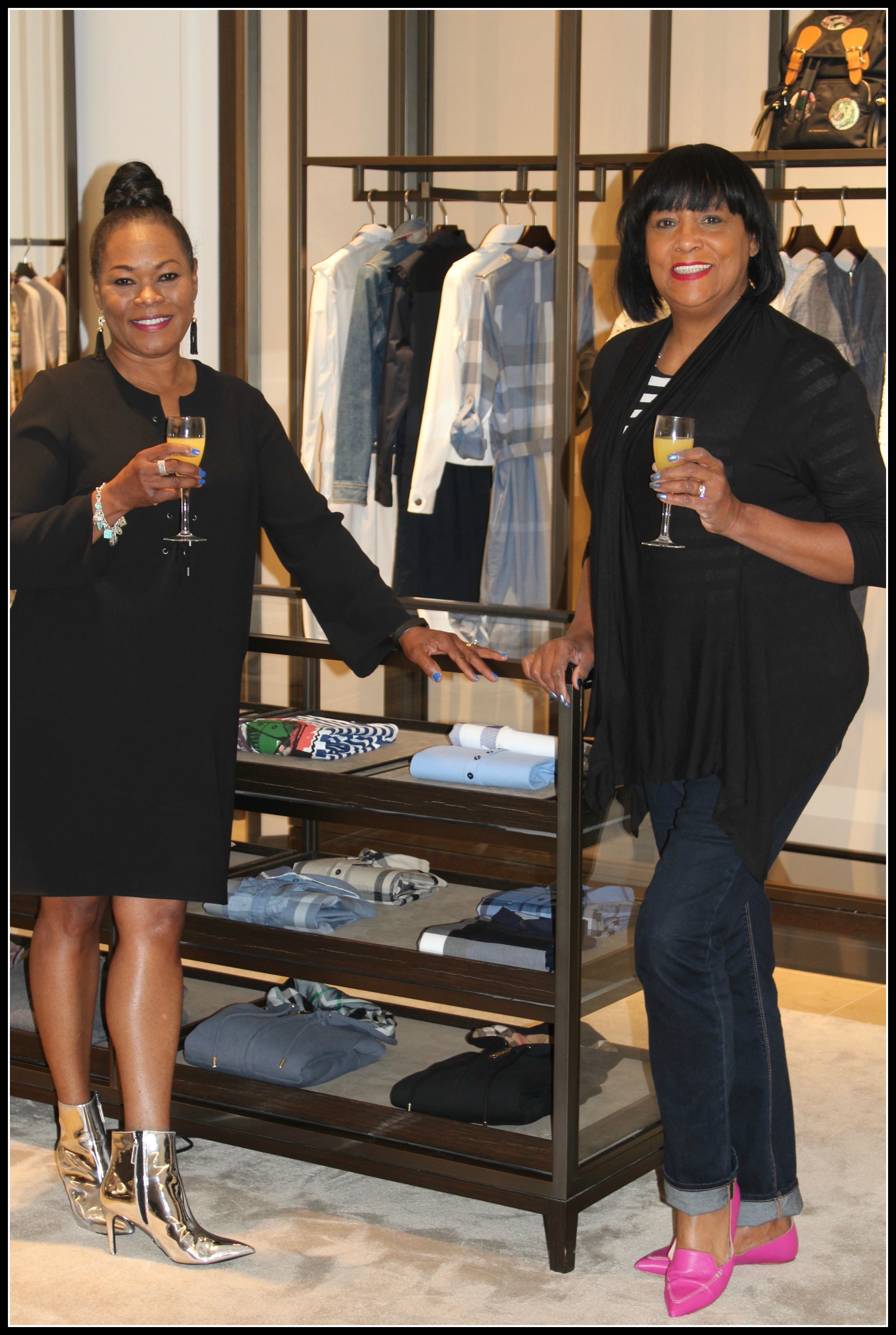 The 161-year old British label's Spring 2017 trends include the color blush, stripes, off-the-shoulder looks, bomber jackets, and lace. Furthermore, we had the chance to try everything on! Check out the photos of us working on some of the items below.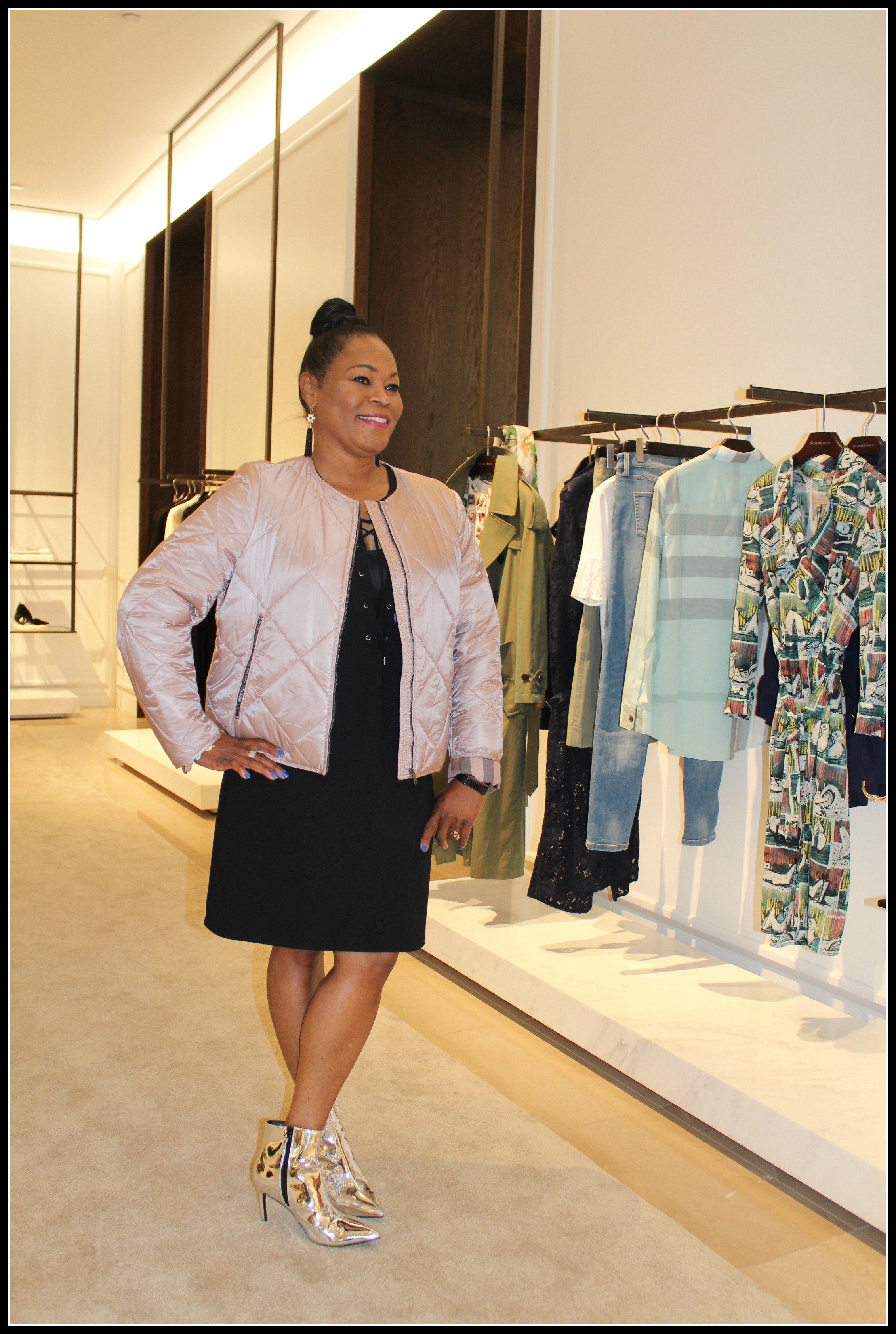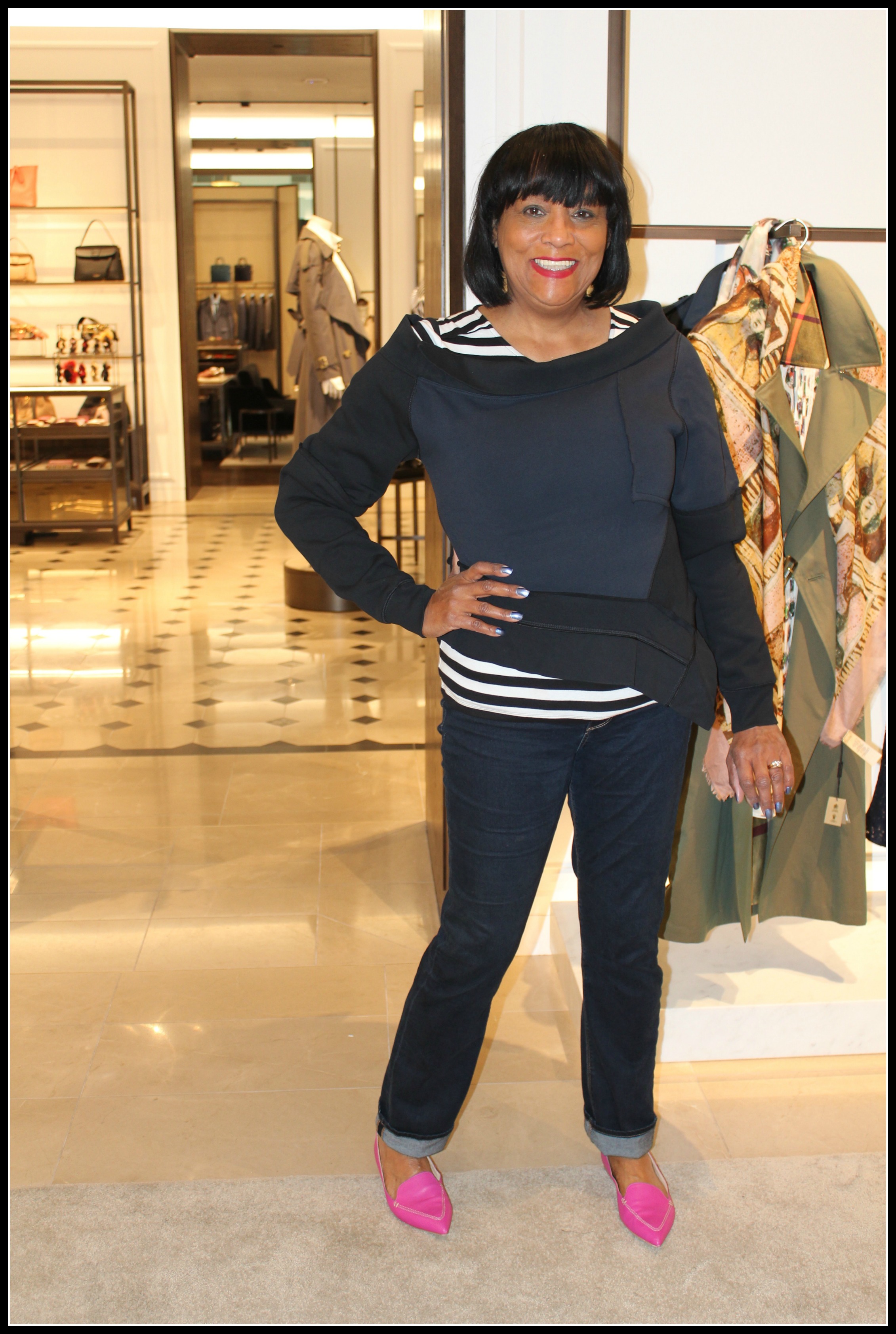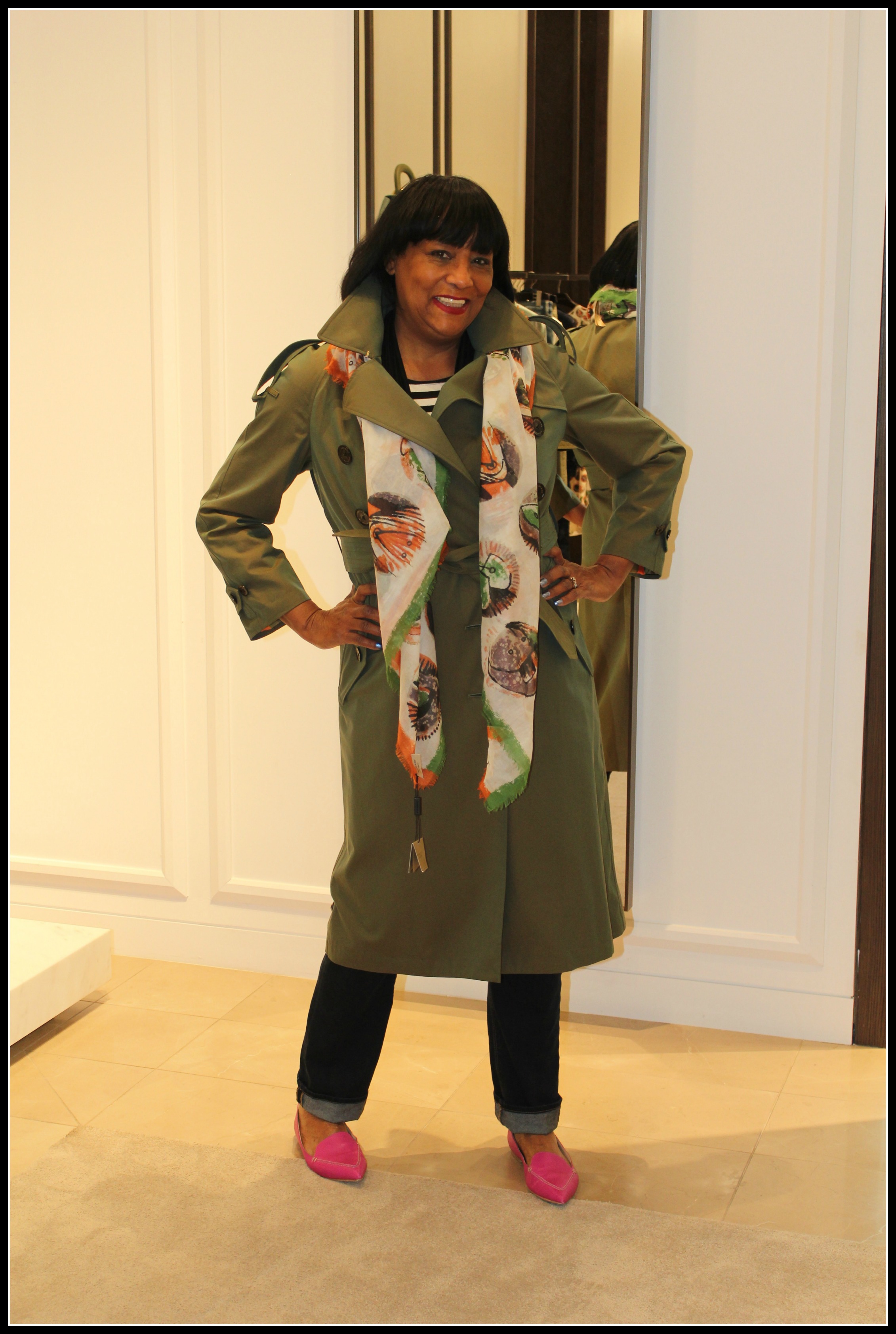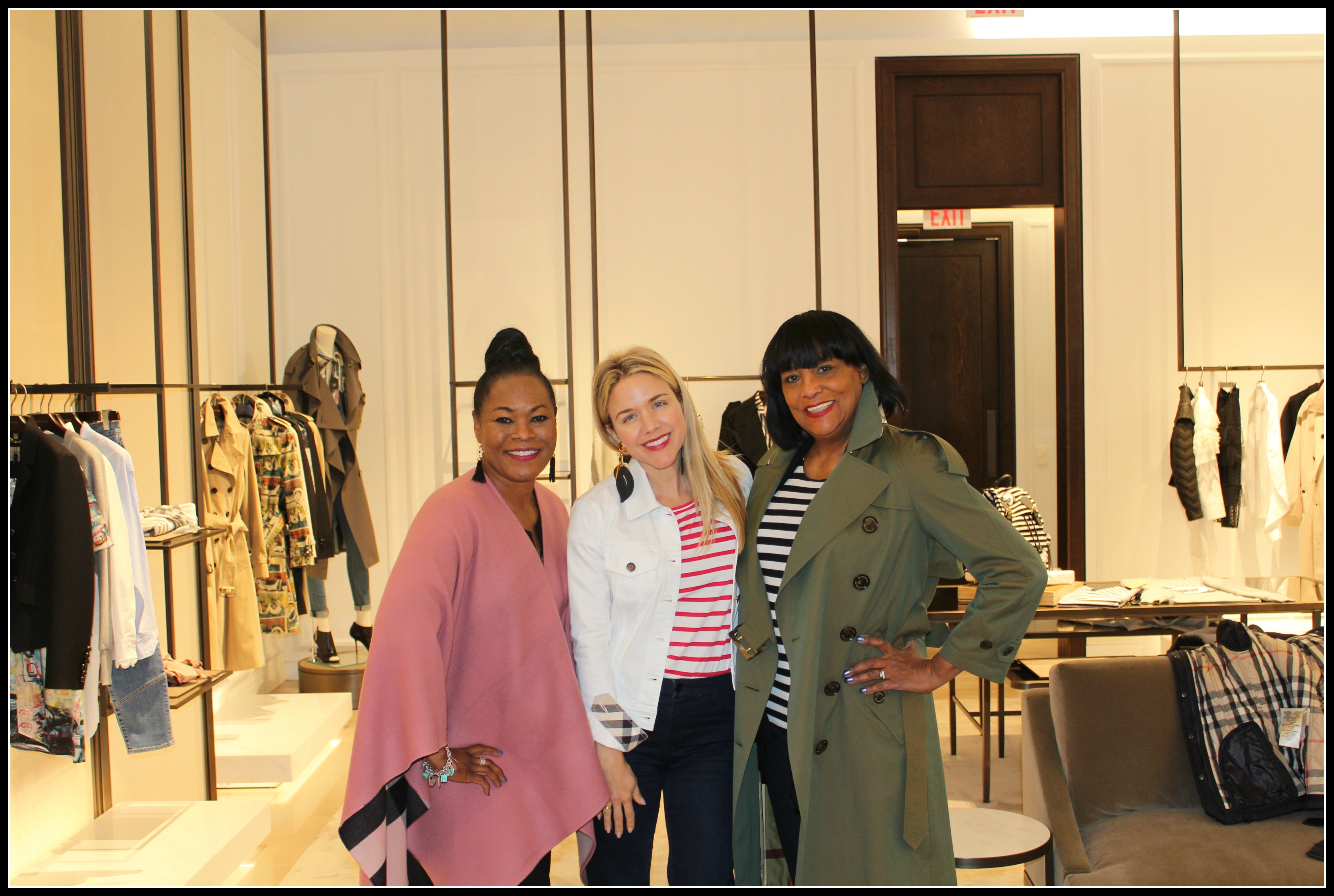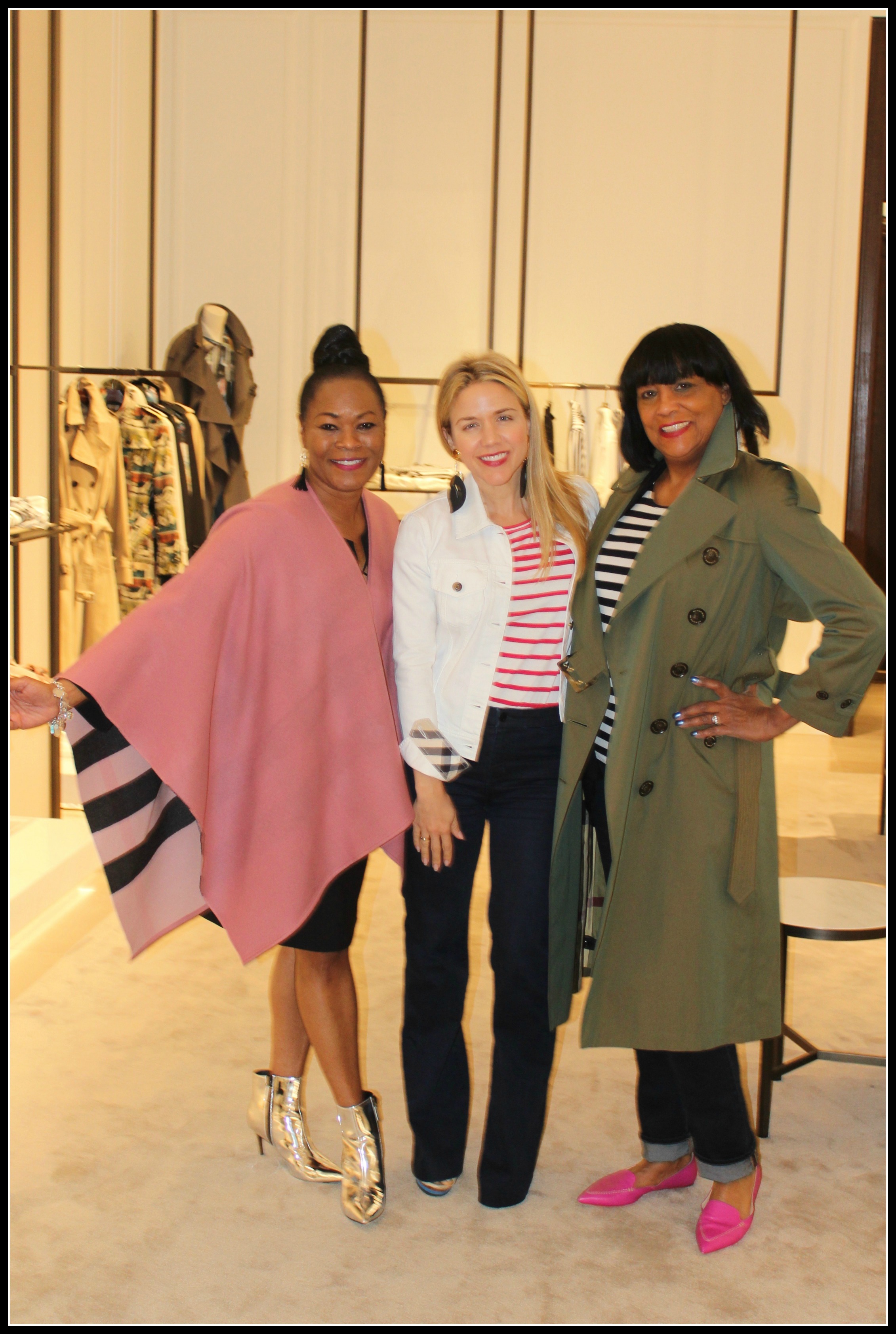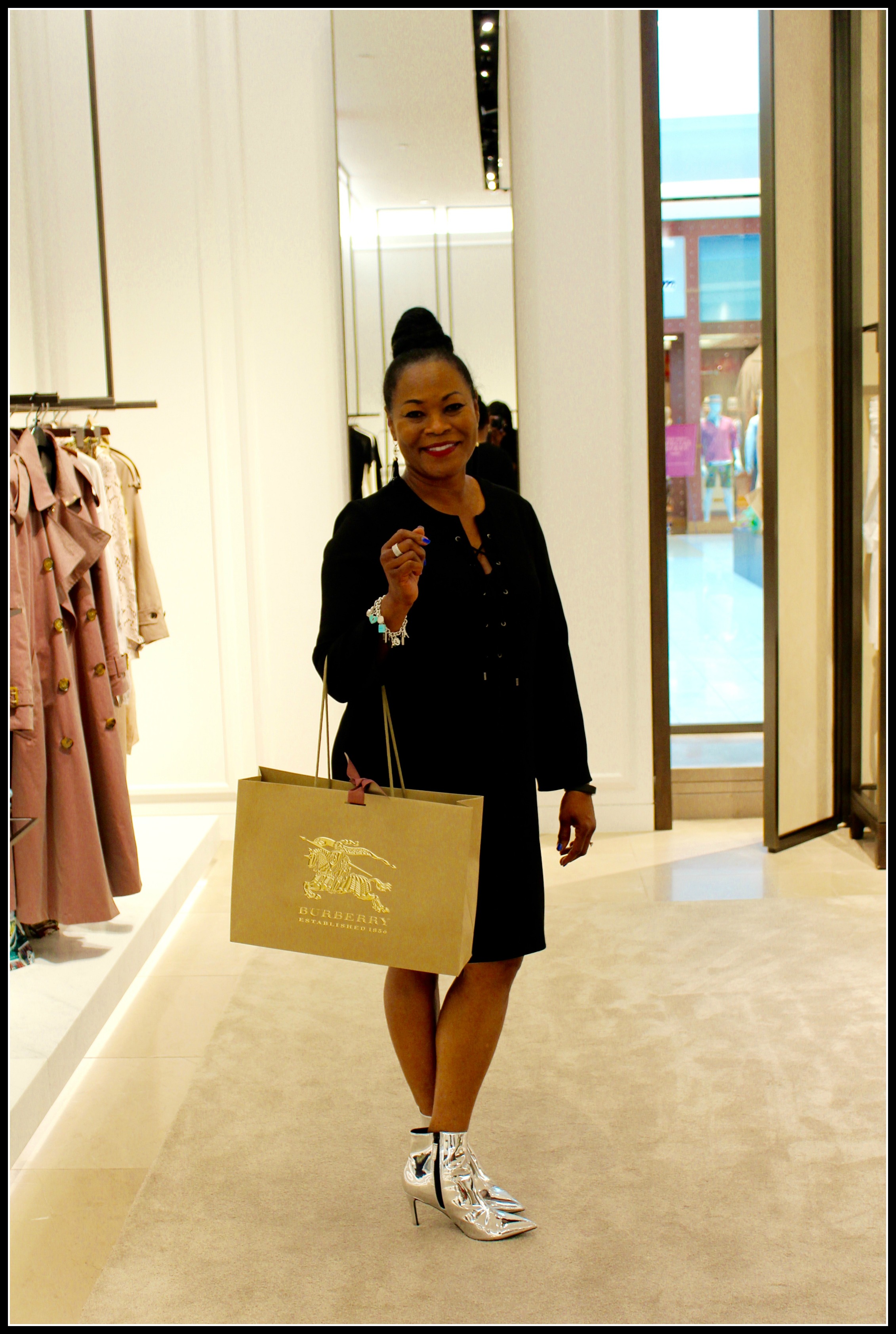 As Burberry is originally known for its Capes and not trench coats, as shown above, I opted for that over the military trench. I just love the drama of a cape. I chose the Burberry Check Reversible Wool Cape in ash rose.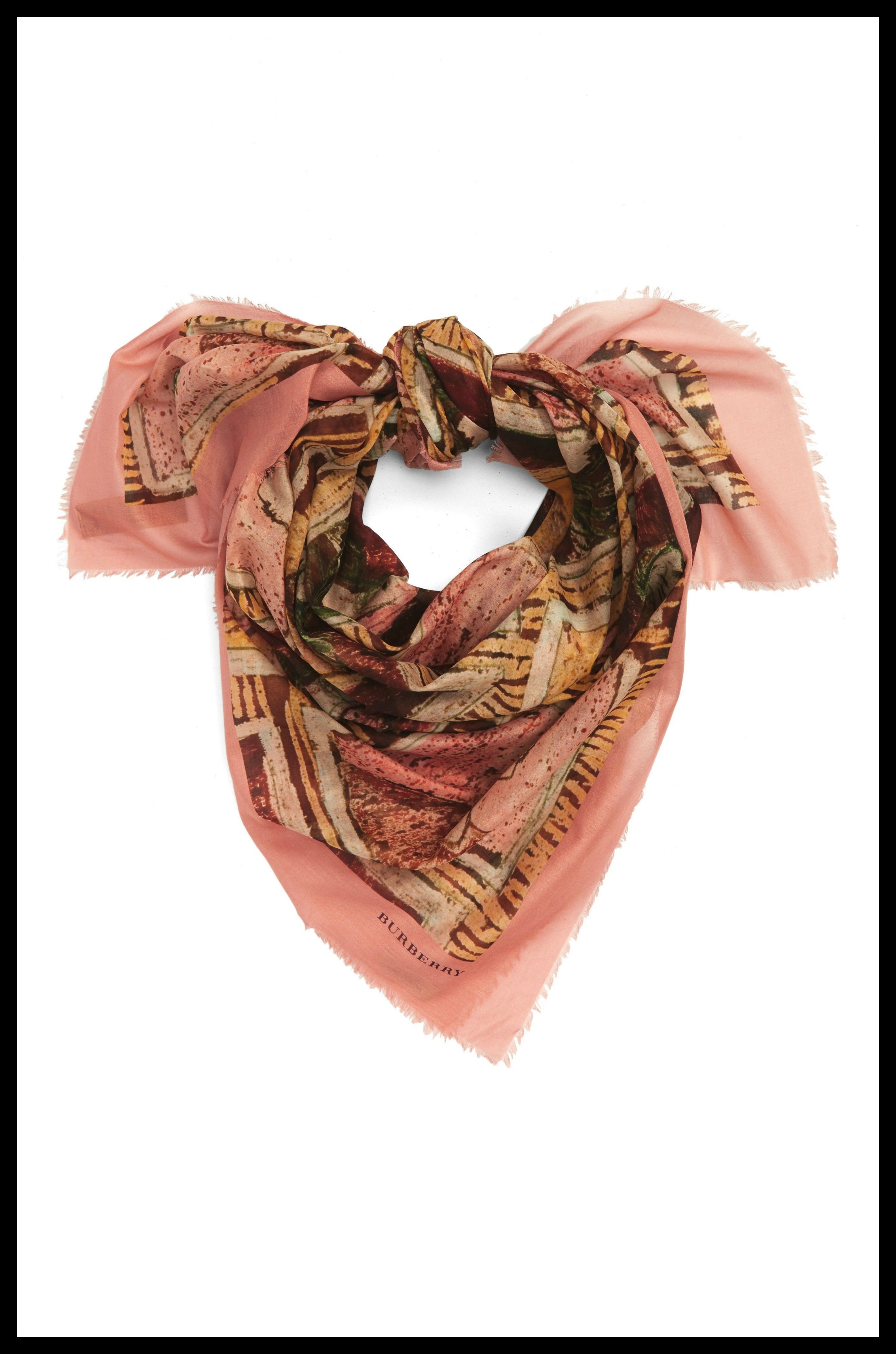 Lastly, I also left with a limited-edition Burberry Henry Moore scarf. It's an homage to the British sculptor who inspired Burberry's Spring 2017 collection. Burberry's creative director Christopher Bailey has childhood memories of spending time in a park with Moore's sculptures. In a word, the day was incredibly chic.
Have you had any similar blogger experiences? Please share in the comments below.
Have a fabulous, stylish and fierce week.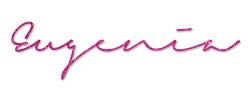 Comments
comments