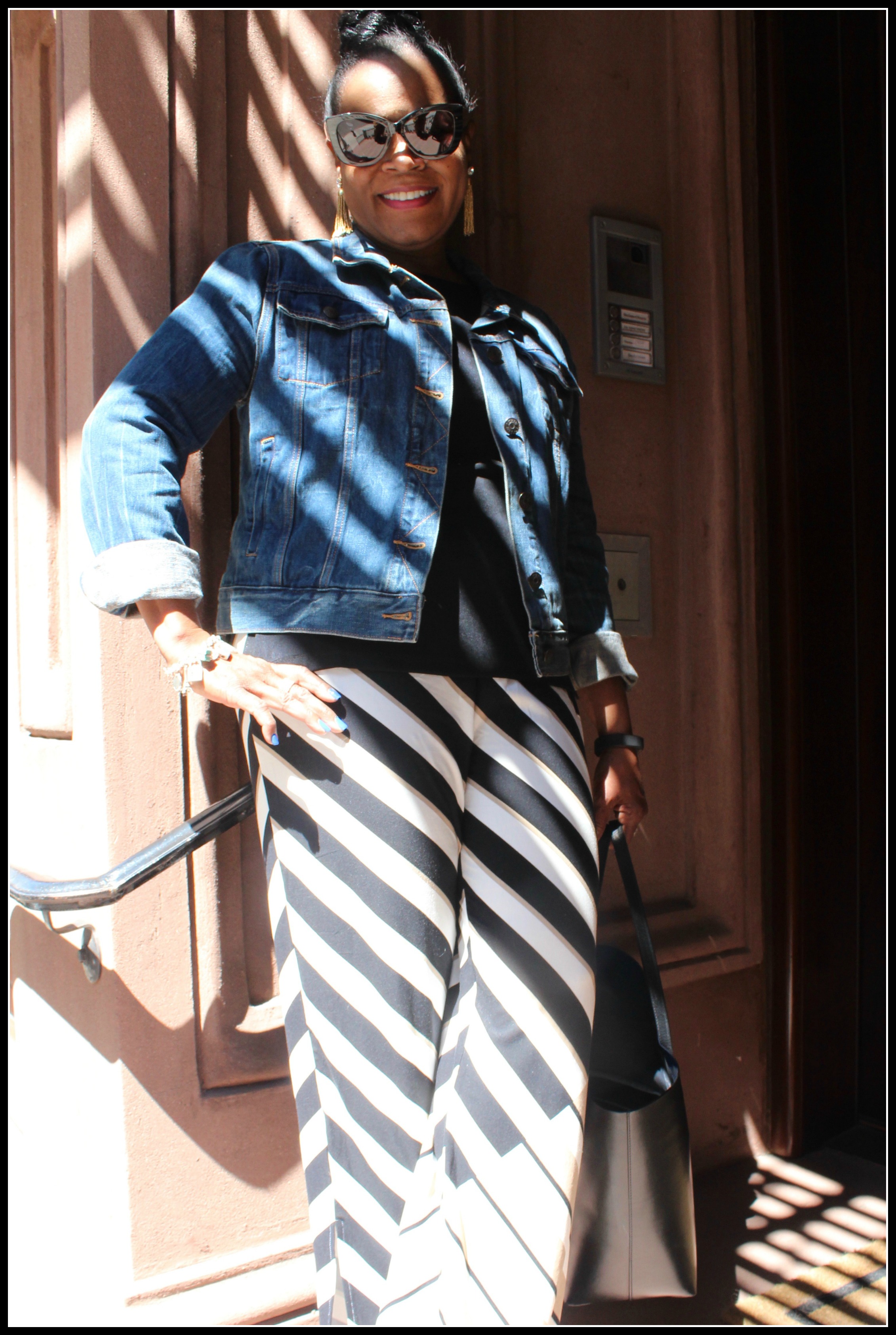 As a woman of a certain age, opportunities to highlight who you are and what you look can be hard to come by. However, (I think) because of my involvement in The Fierce 50 Campaign, I received an invitation to participate in a casting for a possible spot Chico's 2017 fall campaign. I drove to New York City with my daughter on Monday afternoon to get ready for the casting on Tuesday.
The Fierce 50 campaign spoke to Chico's commitment to women and the retailer partnered with us to donate a #lovechicos "Girlfriend" bracelet to each of us. The faux turquoise power bead bracelet celebrates women and the friendships cemented on February 19th, the day the campaign debuted. It is meant to convey inspiration.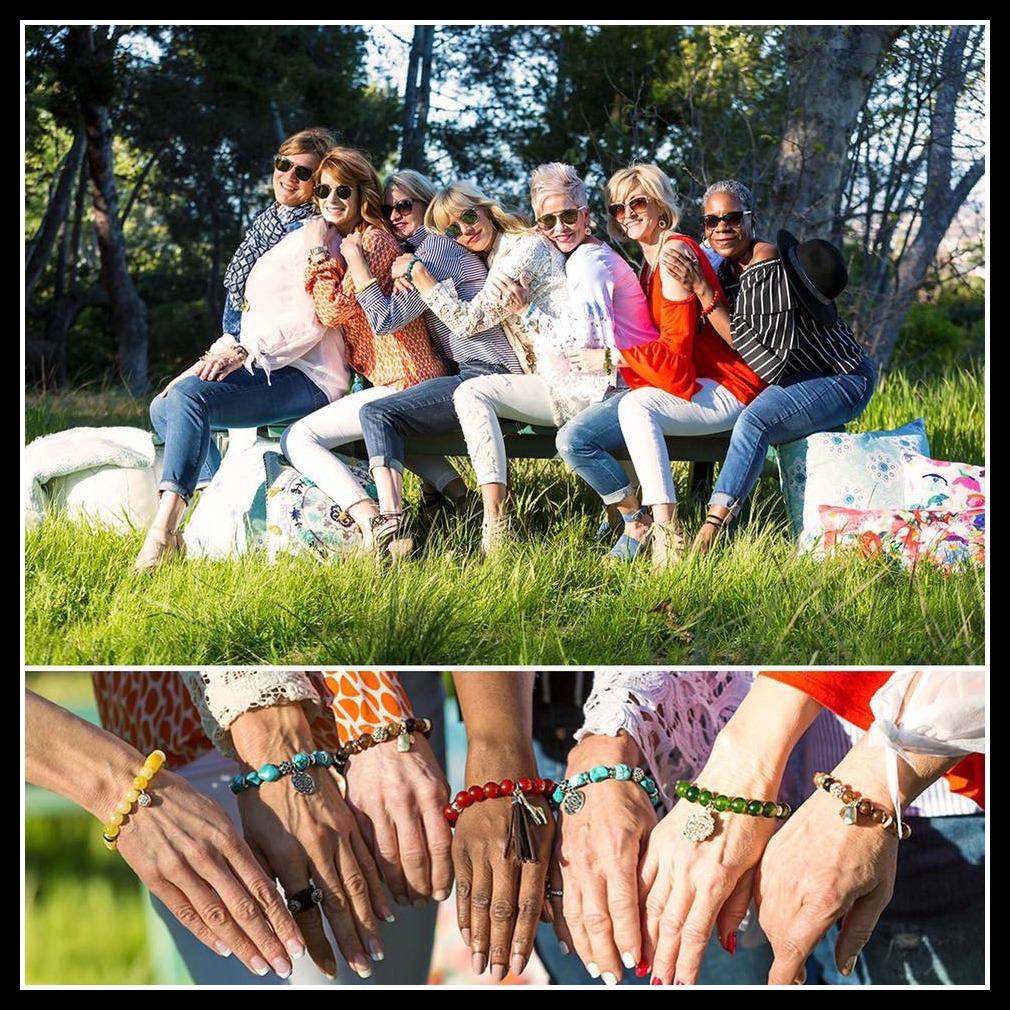 Two weeks ago, I got an email from the Jon James Casting Agency in New York City, asking if I wanted to participate in a casting for Chico's fall campaign. Of course, I did! So I rearranged my schedule and decided I'd head to Chelsea. While there was an option to submit a short video answering a few short questions, I opted to attend the casting call in person.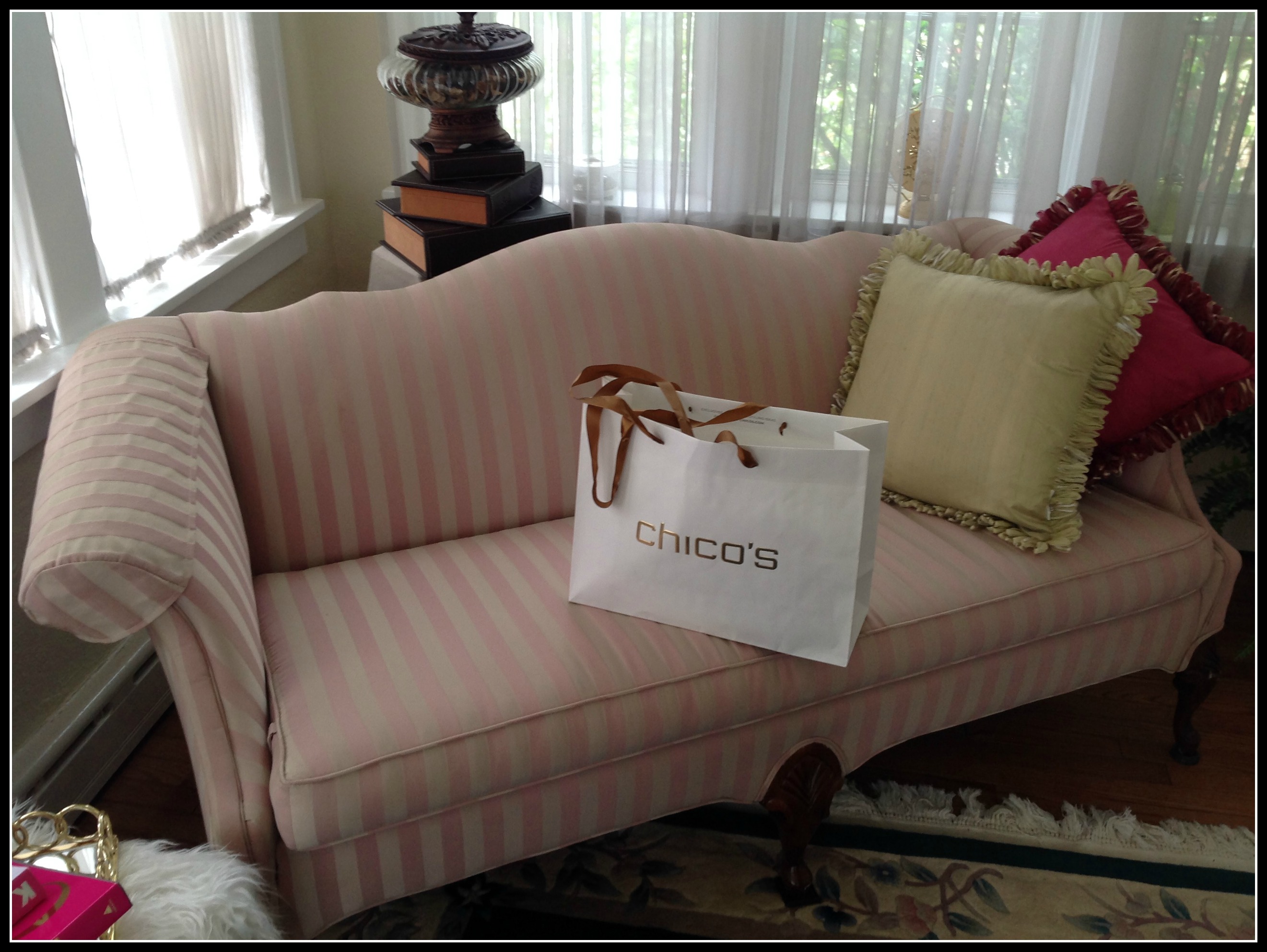 After I decided to go to the casting in person, I had to figure out what to wear. Obviously, it made the most sense to head to Chico's where I found a pair of casual, comfortable, and chic Zenergy striped pants (they come in both regular *and* petite). I paired the pants with Travelers criss-cross classic top in black. I liked the hippie vibe of the stripe wide-leg effect with split hem.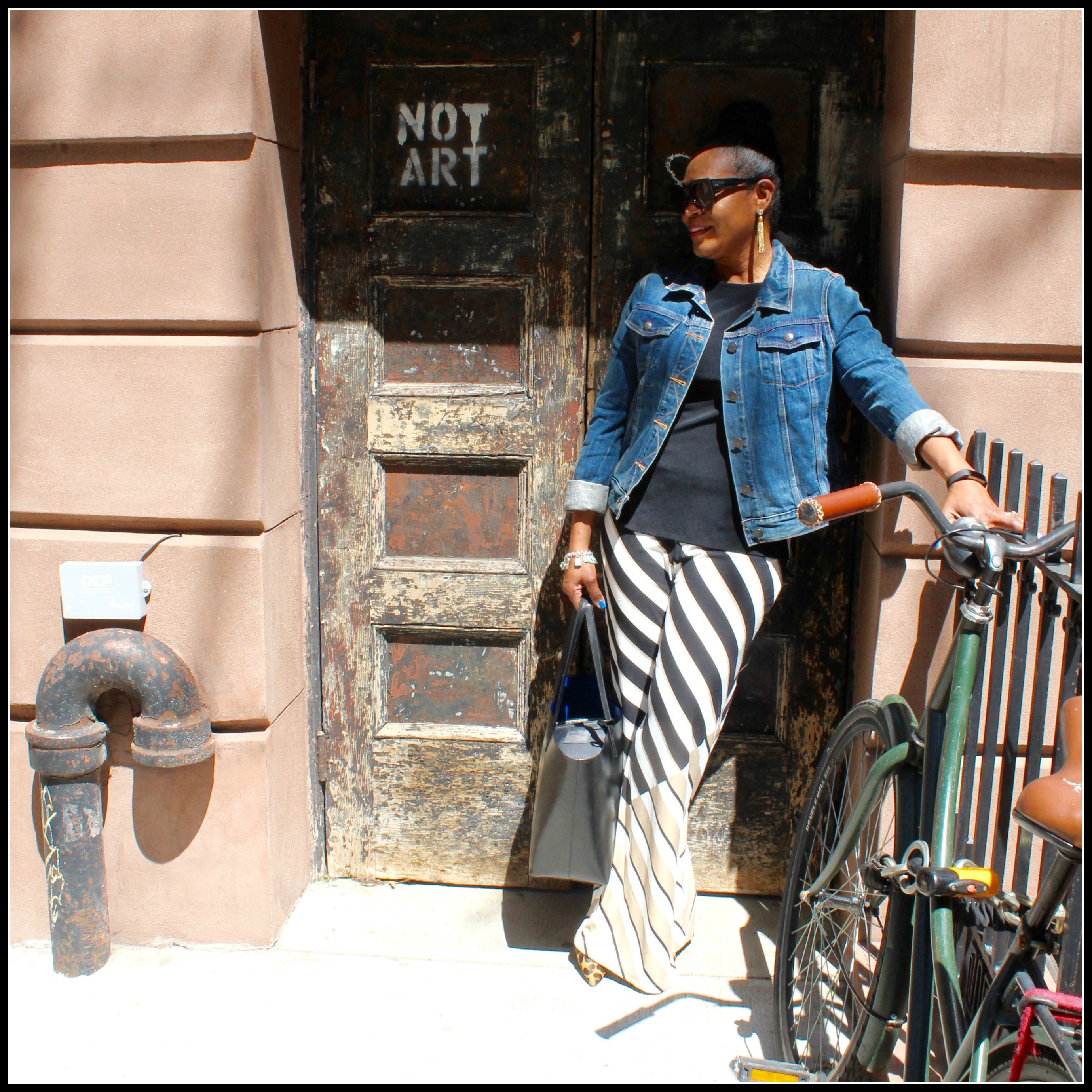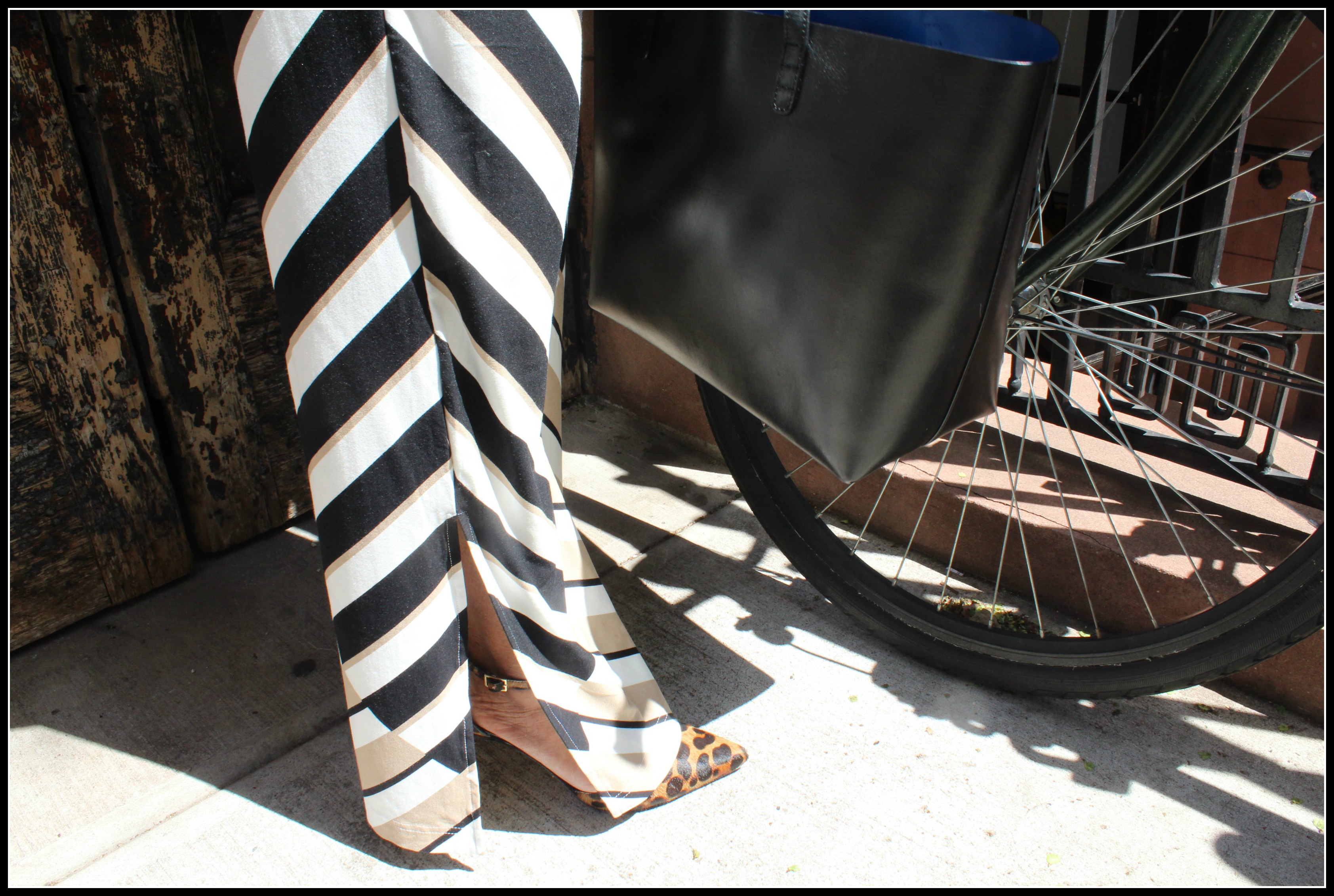 Since 1983, Chico's fashions have appealed to seasoned women who still want to look stylish and chic. Hats off to Chico's founders, Helen and Marvin Gralnick for building such a timeless brand and keeping it alive for over 30 years.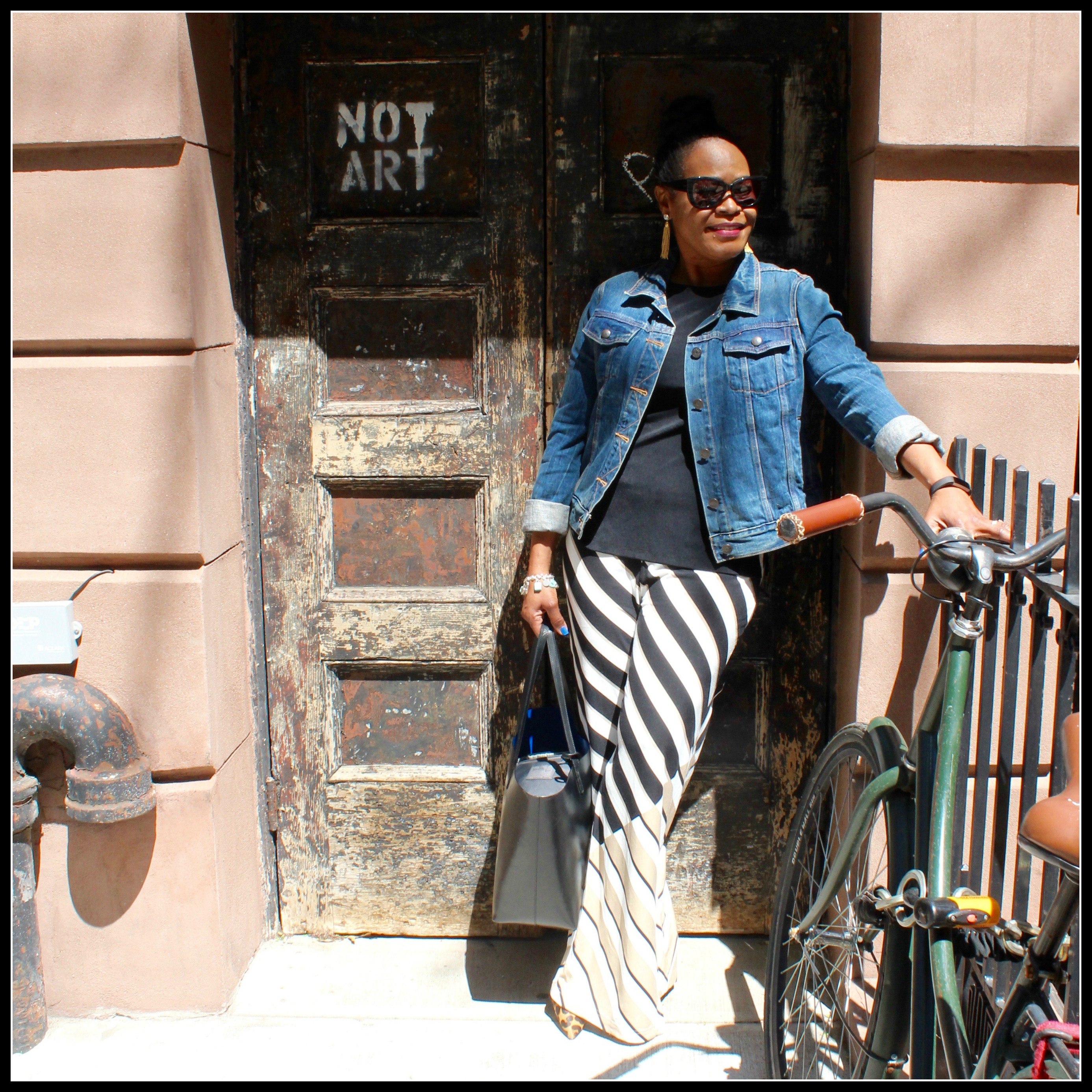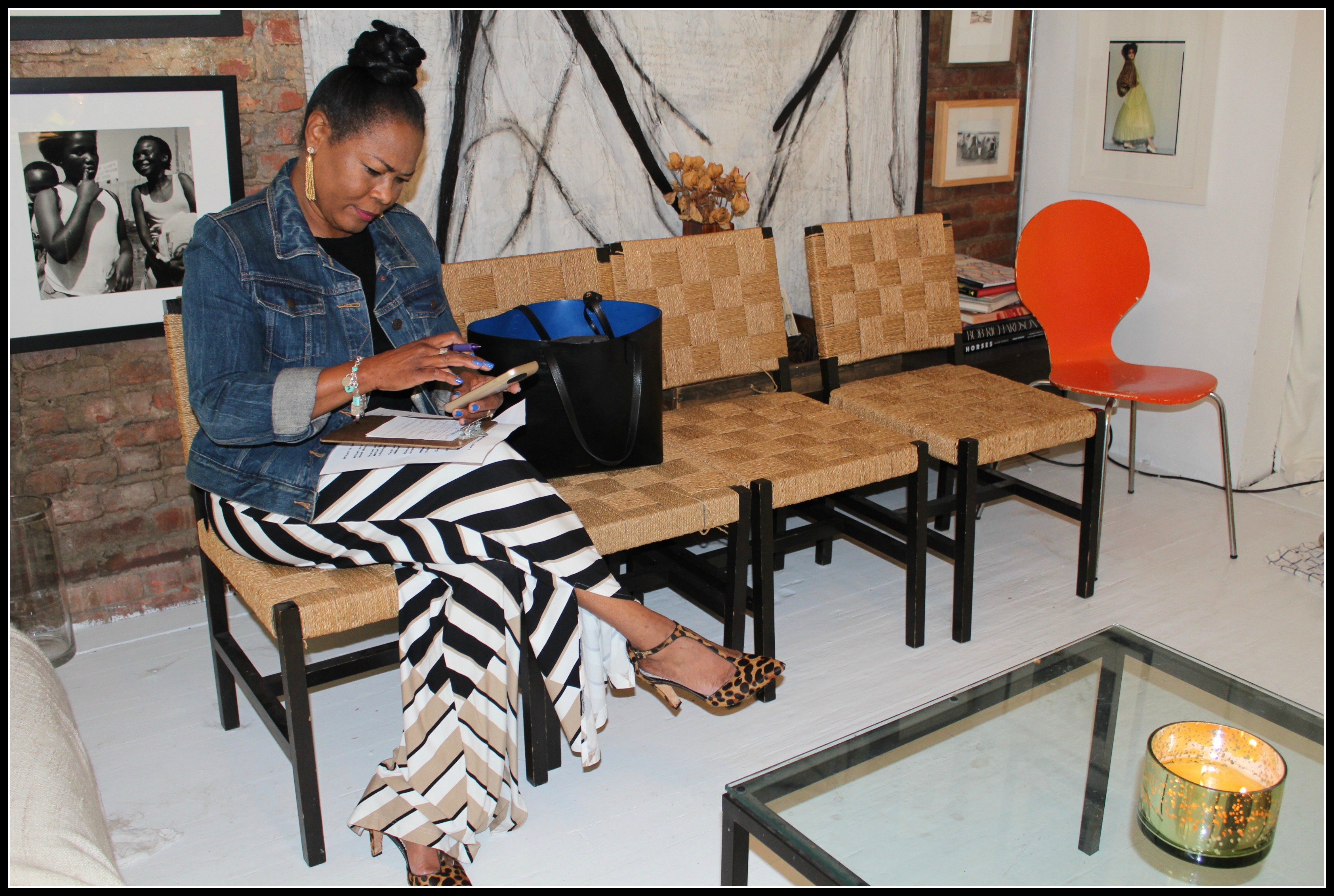 Tuesday was the big day of the casting call. I arrived mid-afternoon. After the receptionist greeted me, she gave me a sheet of paper to complete, asking me to detail my social media followers on each platform. As I wrote my answers, I could hear a woman behind the curtain speaking to the camera. Apparently, she's an architect and former Dior model.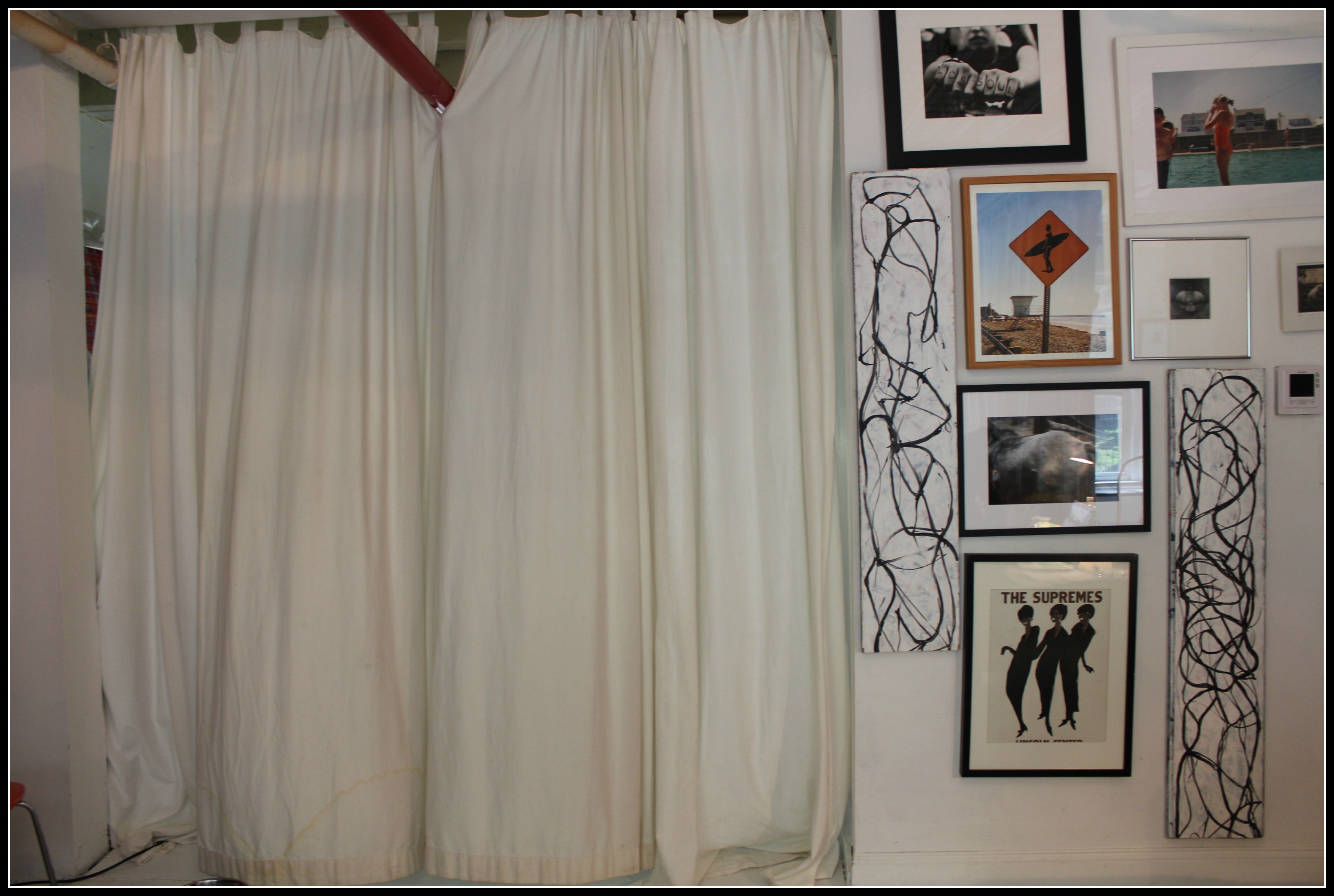 In the photo above, you'll see the closed curtain I sat behind as I chatted with the casting director, Jon James, on camera. James took many photos and recorded my as I answered the questions provided in three minutes. Questions like describe your style, your personality, etc. And just like that, it was over. My daughter came with me to the casting. She sat outside the curtain listening and said I sounded intelligent and not nervous.
To celebrate my bravery, we had lunch at Cafeteria, a cute restaurant with really good burgers and rosé. After that, we walked through Barneys' new downtown flagship store, on the same block its first discount men's suit shop opened in 1923.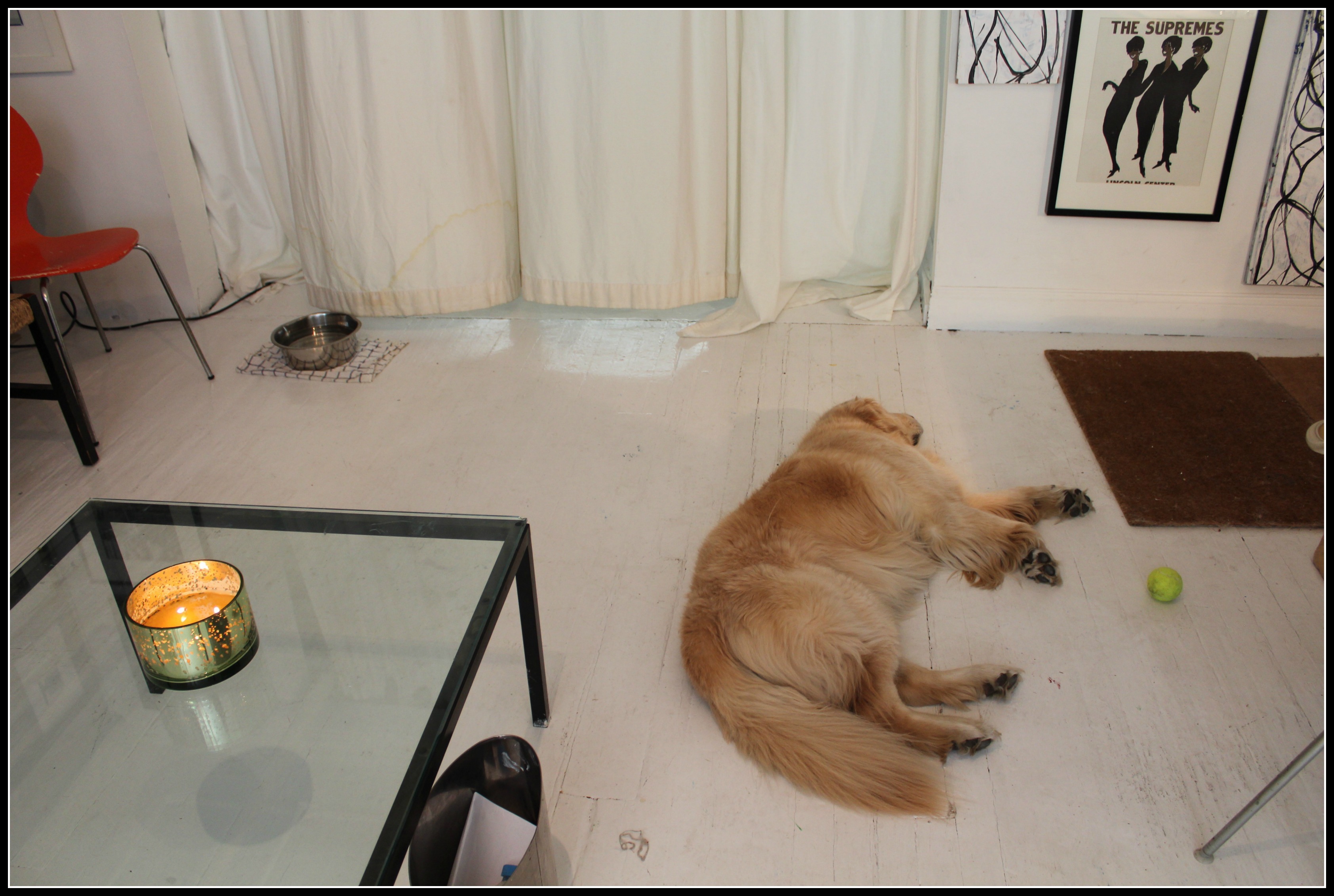 The ambiance of the studio was relaxed as you can see with the proprietor's dog stretched out on the floor. The reception room impressive, an eclectic combination of art to make one's visit carefree.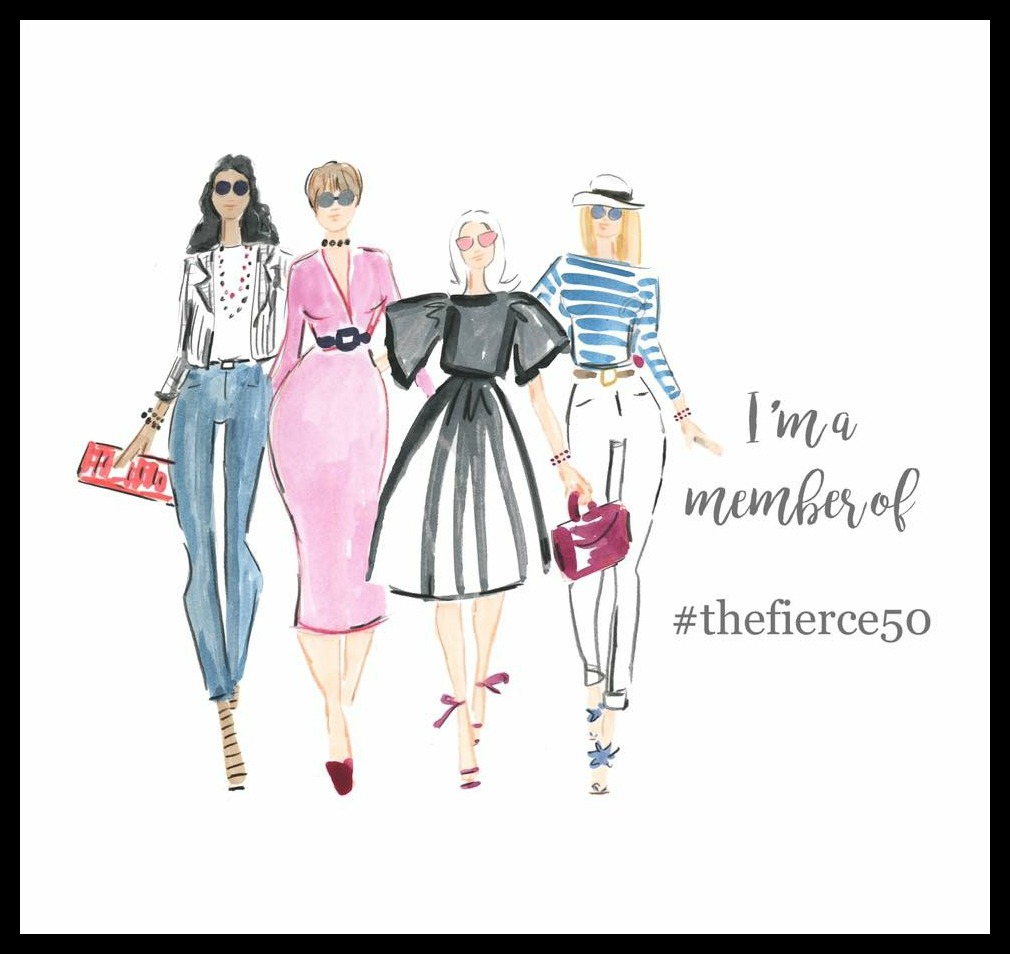 The last day to submit videos or live presentation, Thursday, April 20. Stay tuned to see what unfolds with Chico's fall campaign.
Have a stylish, fabulous and fierce week.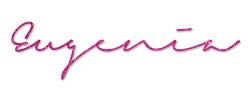 Comments
comments