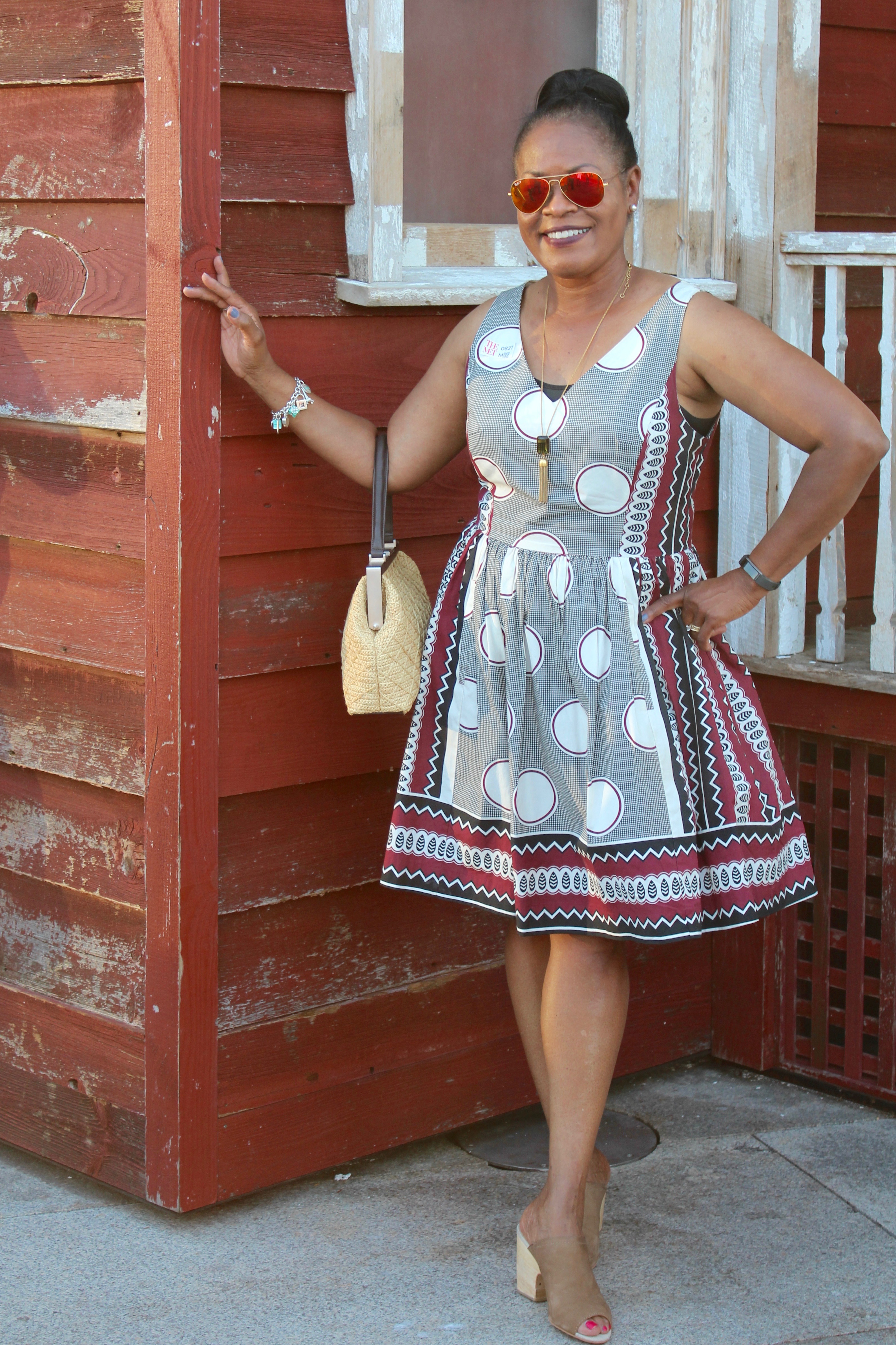 Perhaps it my annual trips to New York City when I was a child with my grandmother and or with the private all-girl's high school I attended but it seems that the city that never sleeps is always calling me back. This time to see latest curated exhibit at the Anna Wintour Costume Institute at the Metropolitan Museum of Art.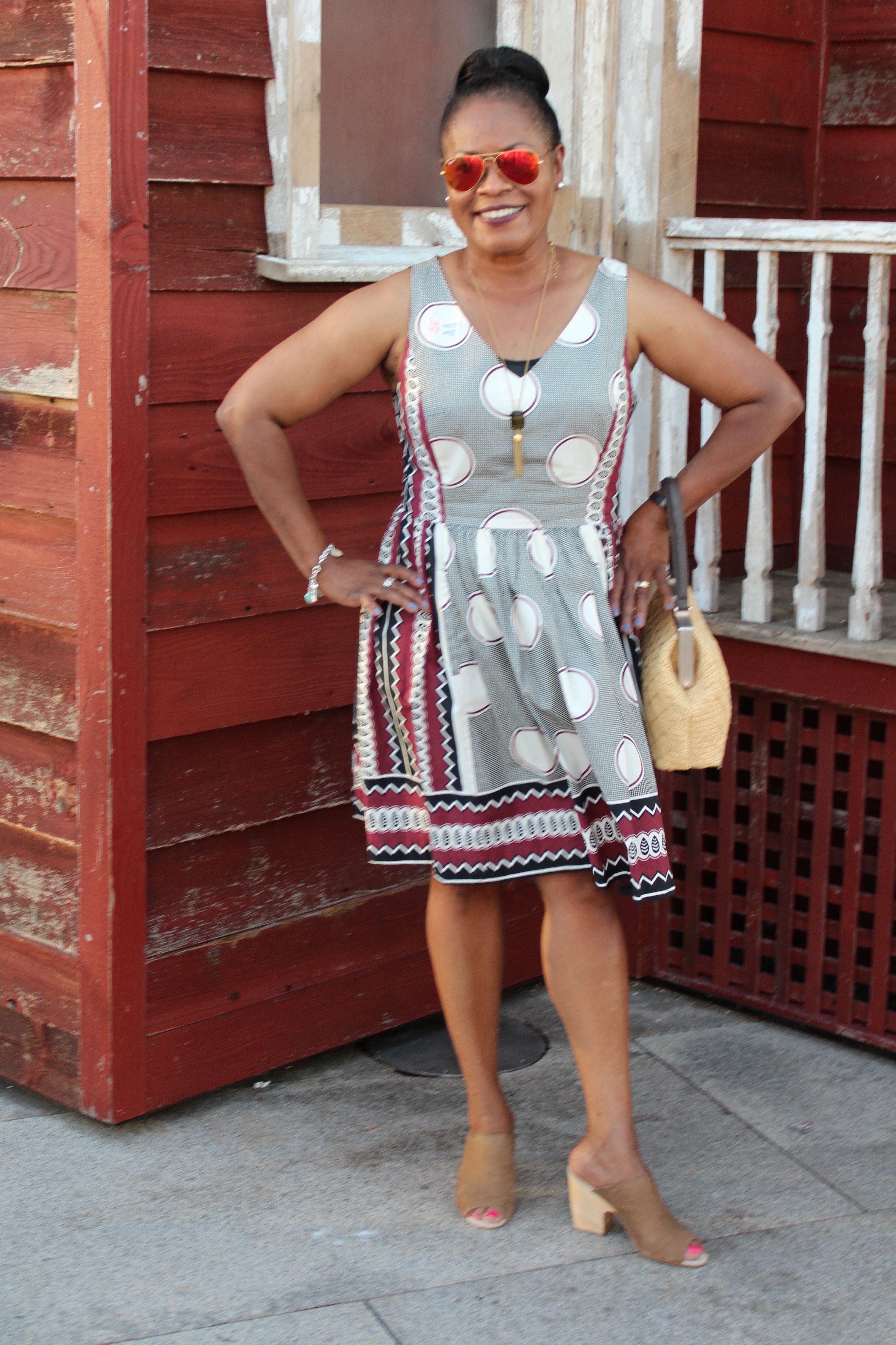 Or maybe because now that my daughter lives in New York City,  I feel compelled to visit and explore what Manhattan has to offer from a resident's point of view.  We make every visit an adventure, taking all of the culture and art available to anyone ready to explore.
The History of the Metropolitan Museum of Art
Since the Metropolitan Museum (The Met) was established in 1870 and the doors opened on February 20, 1872, millions of people visit each year.  It's easy to understand the attraction of this museum; it is ranked number one nationally and number four globally.  The Met is the largest art museum in the United States.  It should be a must-see on everyone's cultural bucket list.
My appreciation for art probably started as a youth.  When the private girl's school that I attended in Philadelphia, visited New York City.  The itinerary always included lunch at Sardi's, a Broadway play and one or two museums.  And my Nana used to take my cousin Tish and I to see the Rockette's Christmas Show, then do some shopping.
My love of fashion is no different than most little girls, who love to play dress-up. Nothing has changed except that I'm a mature adult and I still enjoy fashion.
I attended The Philadelphia College of Textiles and Science (now Philadelphia University.) My course of studies included textiles. One of my favorite classes was "Fabrics and Their Uses."  It delved into materials, especially the natural fibers. I do believe this education contributed to my love, fascination, and love of natural textiles.
Perhaps you remember the earlier post I covered on the 2016 Met Gala. You know the invitation-only, $30,000 per person event? From May 2 until September 5, the regular fashion and art aficionados get the opportunity to ogle and understand the collaborations that exist between fashions being hand-made (manus) and machine-made (machina.)
Manus x Machina:  Fashion In An Age of Technology:
This theme at this year's Costume Insitute, Manus x Machina: Fashion In An Age of Technology as explained by Andrew Bolton, the resident curator at The Met.  "Manus x Machina (Hand x Machine) features exceptional fashions that reconcile traditional hand techniques with innovative man-made technologies such as 3-D printing, laser cutting, circular knitting, computer modeling, bonding and laminating and ultrasonic welding. Featuring 90 astonishing pieces, ranging from Gabrielle "Coco" Chanel's iconic tweed suit to Karl Lagerfeld's 3-D printed version, and from Yves Saint Laurent's bird-of-paradise dress to Iris van Herpen's silicone adaptation.
The 2014 haute couture wedding dress by Karl Lagerfeld for Chanel was the perfect show-stopping dress to set the tone of the what was to follow.  The dress design includes techniques by hand and technology by machine.
Remember the 2015 Guo Pei  masterpiece dress from the record-breaking "China:  Through the Looking Glass?"  
2016 Costume Institute Exhibit:  Manus x Machina:
Six different trades (métiers) are featured:  Toiles (Pattern Making),Tailoring, Pleating/Folding, Lacework, Leatherwork, and Artificial Flowers.
Toiles:

Toiles, a french word translates as cloth or canvas.  A test garment or dressmaker pattern.

Tailoring: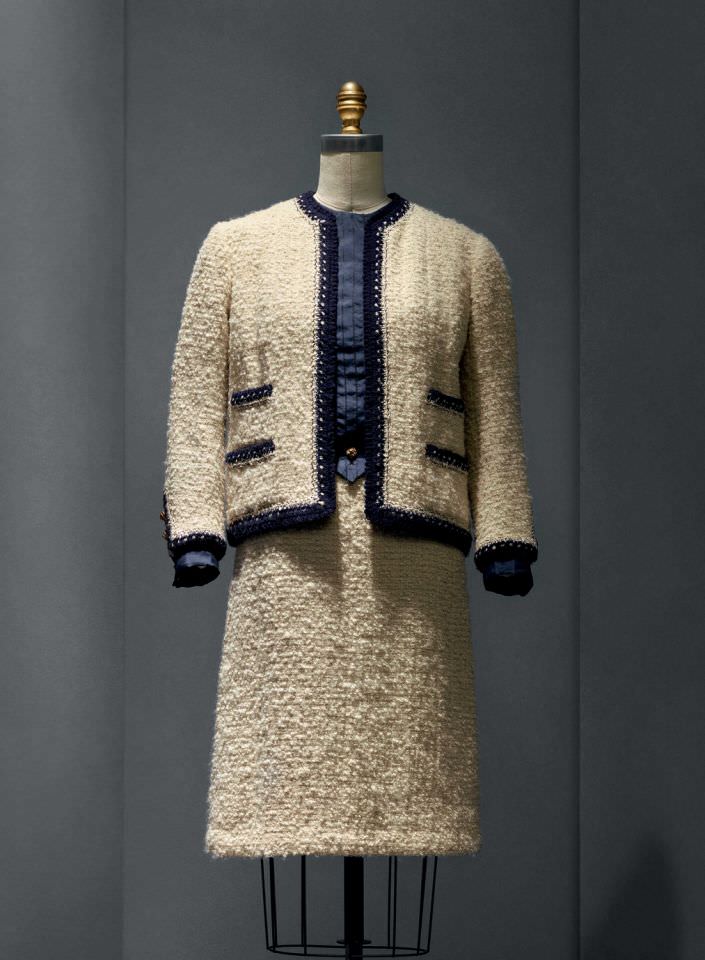 The House of Dior, 1947 Bar Suit, wonderful example of Haute Couture and machine-made garments especially tailoring.

Pleating:
Anyone remember American fashion designer, Mary McFadden, Queen of pleats?
Luxurious Lacework:
Embroidery:

Leatherwork:

Featherwork:
 Artificial Flowers:
The Garden Rooftop at The Metropolitan Museum of Art

Since there are space limitations on the island, New Yorkers do an excellent job finding ways to build-up.  My millennial knew about the Garden Rooftop at the Metropolitan Museum of Art.  Here, a fabulous place to view the city's skyline, relax with libations and admire British artist, Cornelia Parker's large-scale sculpture of the Bates Motel from Alfred Hitchcock's 1960 Psycho film while overlooking Central Park.
According to the Met Museum website, the nearly 30 feet high, the sculpture is fabricated from a deconstructed red barn and seems at first to be a real house, but in fact, a scaled-down structure consisting of two facades propped up from behind with scaffolding.  Simultaneously authentic and illusory, Transitional Object (Psycho Barn) evokes the psychological association embedded in the architectural spaces.
When I heard the name of this year's Costume Exhibit titled, Manus x Machina, I wasn't exactly sure what that meant. Luckily the forward from the book, Manus x Machina:  Fashion In An Age of Technology, Andrew Bolton, author and curator in charge of the Costume Institute, The Metropolitan Museum of Art, best explains the reasoning behind the name.
A direct quote from Andrew Bolton, "One might be forgiven for thinking that the title of this book and exhibition – Manus x Machina – was inspired by Alex Garland's movie Ex Machina (2015), a psycho-techno thriller about men and the machines they create.  It was in fact, inspired by an earlier science-fiction film with a similar Frankensteinian narrative arc – Fritz Lang's Metropolis (1927).  The movie stars – and -ends with the epigram:  'The mediator between the HEAD and HANDS must be the heart."  Given Lang's dystopian vision of technology, the epigram could quite easily have been rephrased:  "The mediator between the Hand and the Machine must be the heart.'  In fact, the entire plot of Metropolis, like that of Ex Machina, unfolds as a dialectical treatise on man versus machine".
Got it!
Ladies, are you inspired by this post?  Is New York calling your name to visit this showcase before it closes on September 5th?  The exhibit includes over 50 designers and 170 ensembles.  Let me know if you attend.  I would love to compare notes.
Have a fabulous week?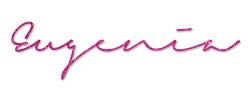 Comments
comments