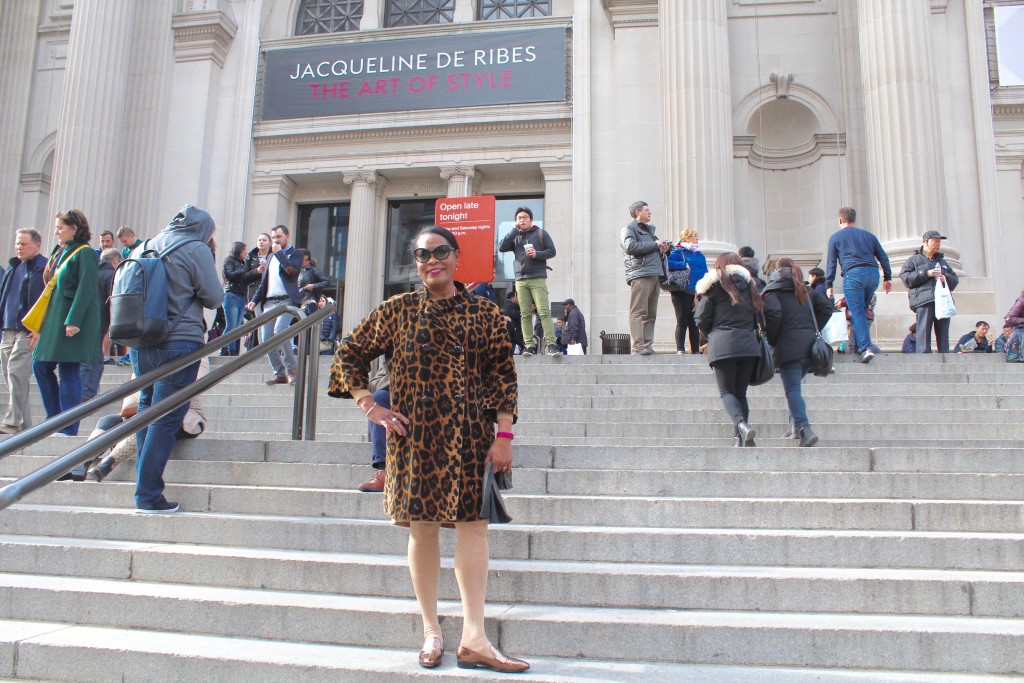 When you live in Small Town, USA like I do, a trip to New York City is the ultimate one stop destination for style inspiration, great food, cultural enrichment, and of course, shopping.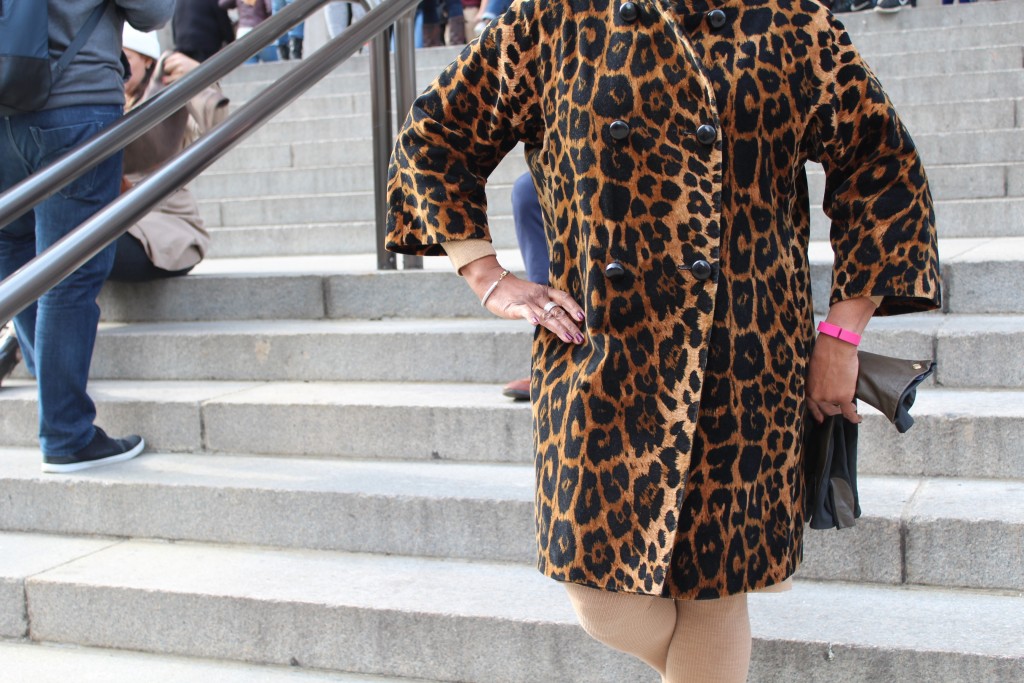 My hubby and I motored to New York City for a belated birthday celebration with our daughter, Channing, a fashion journalist.  Upon our arrival on Friday evening, we commenced the weekend's festivities with a literary-themed dining experience at The Writing Room in her neighborhood.
Manhattan showed no signs of January's blizzard here!  New York City efficiently removed any remains of the historic blizzard. I like to think that it's because the Big Apple didn't want to hinder any reason for tourists not to be able to navigate through the city that never sleeps.
On Saturday, the spring-like temperatures — it was almost 60 degrees!— provided the perfect backdrop to explore the Upper East Side. We strolled by beautiful examples of old money in the elaborate ornate buildings, not to be outdone by the wrought iron windows on the ground floor windows, the decorated entrances, or the former millionaire residences-turned-museums that line Fifth Avenue.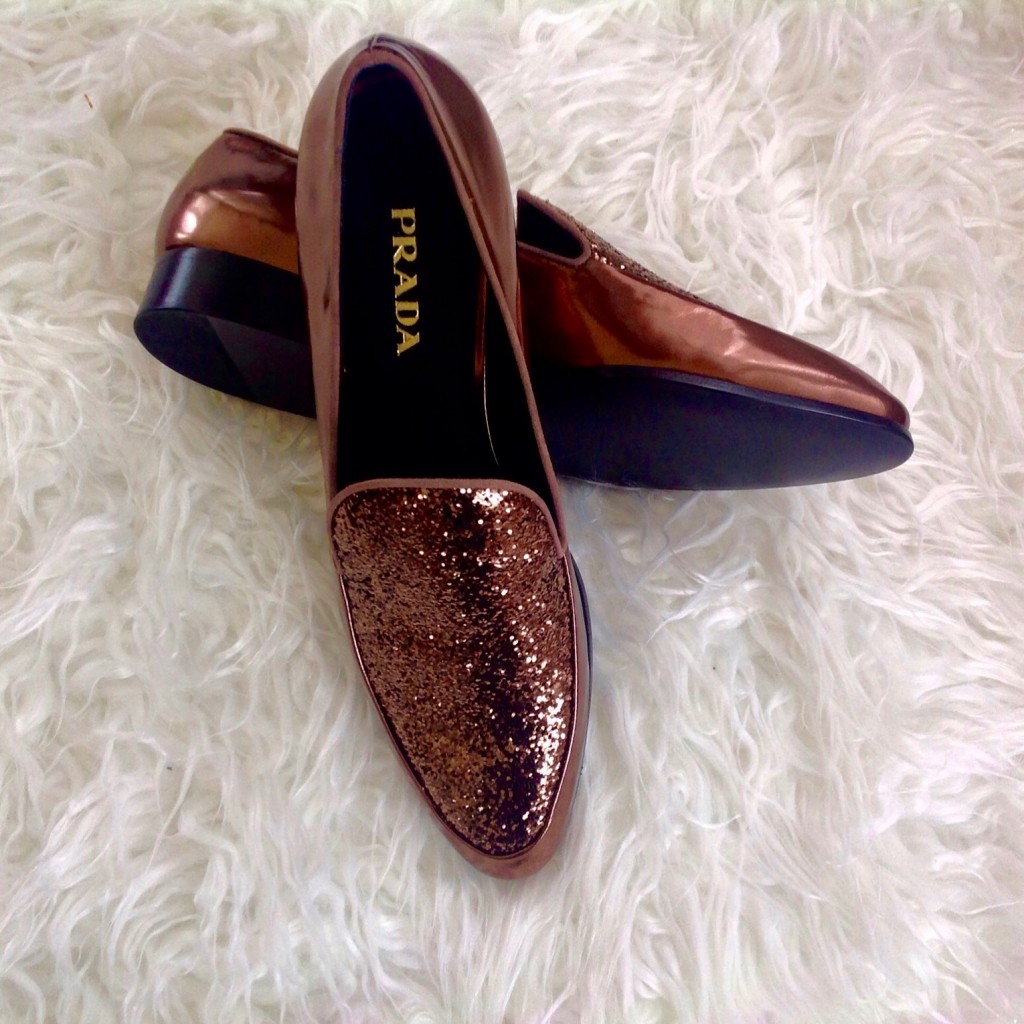 I easily walked over 15,000 steps. My new pair of glitter metallic Prada loafers were just the kick I needed to get around town.  New York Fashion Week Fall 2016 ended on Thursday but there is always plenty of street style for inspiration around the city.
The Metropolitan Museum of Art Costume Institute's exhibit on French aristocrat and designer Jacqueline de Ribes:  The Art of Style was the ultimate stop for style inspo.
Jacqueline de Ribes was born to a noble French family in 1929. At 19, she married Vicomte Édouard de Ribes.  She became the toast of high society in the '50s, posing for famed fashion and portrait photographer Richard Avedon and garnering praise for her swanlike beauty.
Harold Koda and Andrew Bolton, directors of Metropolitan Museum of Art's Costume Institute spent eight years curating the fabulous exhibit.  I was lucky to be able to see the exhibit before it ended on Sunday, February 21, featuring 60 ensembles from de Ribes personal collection, primarily evening gowns from the 1960s through 1990s.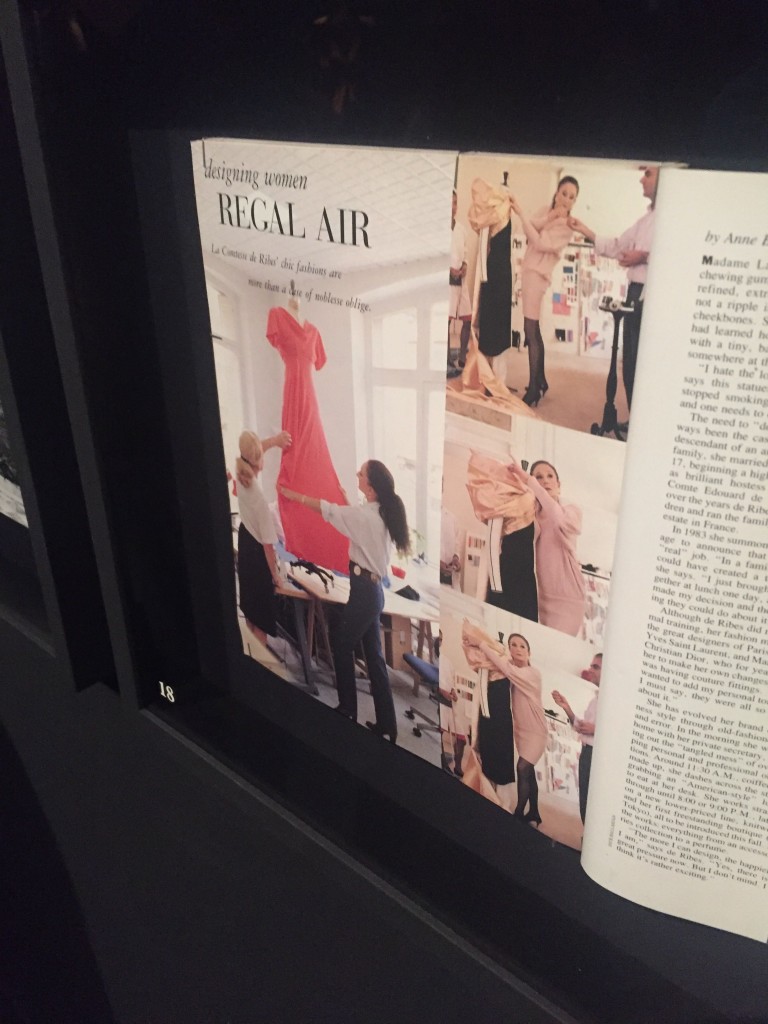 In 1982, Countess de Ribes had her own clothing business, by 1985, her line was grossing $3 million annually (it closed in 1995).   We all know of another fashion icon named Jacqueline.  This Jacqueline, a countess, was worth the visit to learn of her impeccable style, which earned her icon status in Vanity Fair's International Best-Dressed List Hall of Fame.
The 86-year young queen of style was scheduled to attend the opening soirée on November 17, 2015.  However, because of the Paris massacre, she choose not to attend out of respect.
Some of the fashion designs in the exhibit "Jacqueline de Ribes:  The Art of Style" at the Metropolitan Museum of Art (exhibit closed on February 21, 2016):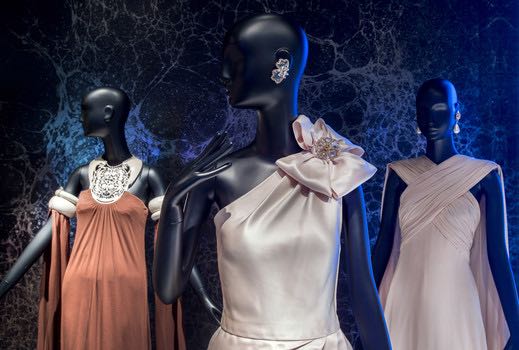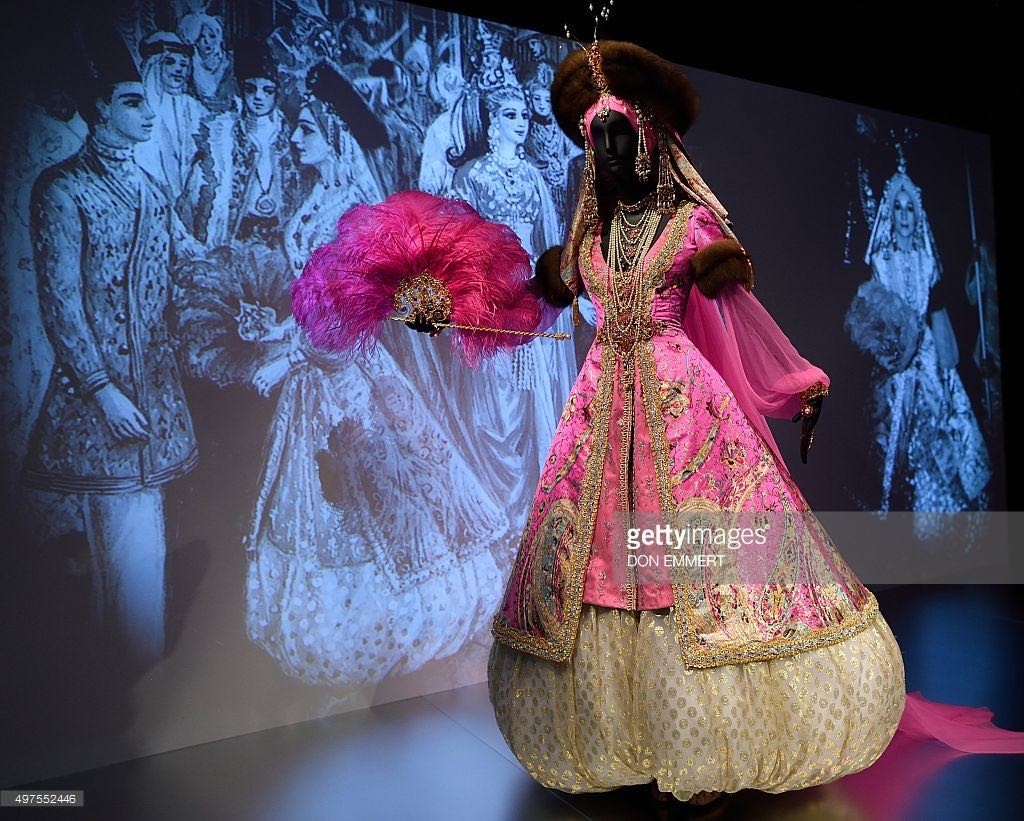 It's very rare for the Costume Institute at the Metropolitan Museum of Art to mount an exhibition around a single individual, though  Jackie Kennedy (in 2001), Iris Apfel (in 2005) and Nan Kemper (in 2006) have each nabbed that particular honor.
I've attended the most recent Costume Institute exhibits, in 2015, China: Through the Looking Glass  and in 2014, Charles James.
One last thing to note about the weekend, New York has the best vintage stores. We thrifted at Designer Revival, Gentlemen's Resale Corp and good ole Goodwill. I couldn't resist the store, Papyrus to locate invitations for this year's Afternoon Tea and it's always a good day to stop in Sephora to explore new beauty products.
The hubby, Chan and I polished off our eventful day with dinner at Infirmary, an upscale New Orleans restaurant on 2nd Avenue on the Upper East Side.
The following Jacqueline de Ribes quote sums up my thoughts regarding the Met exhibit:
Comments
comments