Today, February 11, I am announcing my first giveaway winner. The contest was first mentioned in my What's Going On? post.  Congratulations, Netta Young-Johnson!
The giveaway official rules are posted here.  I was able to monitor the giveaway entries easily and I'm thankful the post received such a good response.
Netta, I will forward your name to the fashion illustrator, Nelly Aba, who provide you with a digital fashion illustration (valued at $125.00). You just need to provide a photo of your choice. Nelly will work with you for what you may want. When we worked together on my digital fashion illustration, I picked the dress I wanted to wear, my hair style and opted to include my signature sunglasses. You can see more examples of her work here.
Thank you to everyone that participated in the giveaway.  I hope to do similar giveaways in the future as I celebrate the success of The Age of Grace.
Have a fabulous week!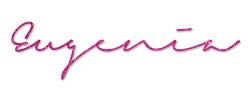 Comments
comments