What's going on?
My blog post title is a 1971 Marvin Gaye hit about the goings on revolving around the Vietnam War veterans as they returned home from war.  Fast forward to 2016, nearly every morning my BFF Cynthia asks me the very same question, "what's going on?"  as we both drive in our company cars to our first accounts in our respective territories.  Me, in Central Pa and Cynthia, in the Philadelphia Collegeville area.

So the question is, what's going on at The Age of Grace? Plenty — in last week's post, It's My Blogaversary, you learned I am celebrating three years of writing about health awareness, fashion, my travels and other passions.
I thought it high time that I conduct a giveaway to thank you for your part in helping me reach over 40,000 visits to The Age of Grace since I launched January 2013. Surely, you noticed the fabulous fashion illustration of me above.  I commissioned Nelly Aba to illustrate me. Check out Nelly's portfolio.
Giveaway Details:
From today, January 25th to February 6th, all you need to do is like The Age of Grace Facebook page and if you comment on one post on the blog, you get an additional chance to win one of Nelly's digital fashion illustration, valued at $125.00.
Now that you know what's going on at The Age of Grace, take a chance, no two chances to win a Nelly Mensah digital fashion illustration of yourself.
I will contact the winner on February 7 to forward your name and email address to Nelly.  Once winner is identified, Nelly will contact you for photo of your choice for  your digital illustration. Enter today!
Have a fabulous week!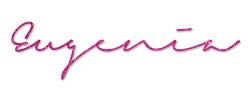 Comments
comments