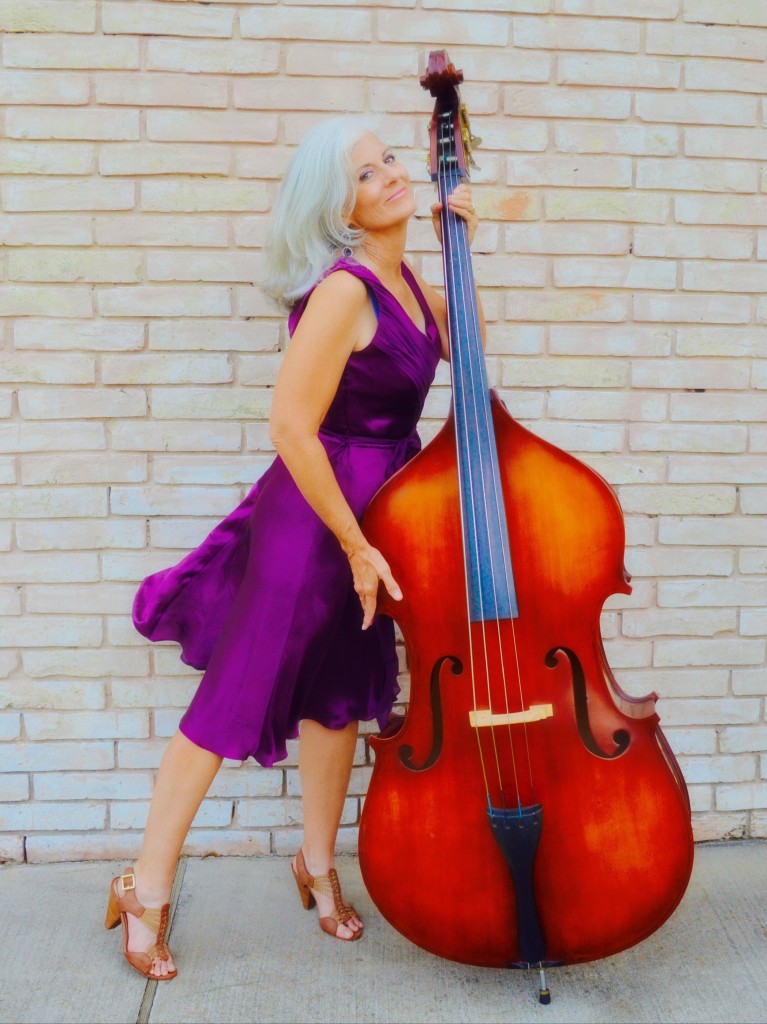 Today's Women of Grace: meet Julia McNair Chatwell, 56. Julia, is wife to Richard, mother to Richard, Jr (Rocky) and Sarah, and, grandmother to Emma. Julia lives in a beach house in a small town on the coast of Texas. Instagram provided me the opportunity to discover Julia. Julia truly fits the profile of a Women of Grace.
Looks like I am on a roll with the Women of Grace series. I would be remiss if I didn't remind you of other women featured: Blogger Jeannie, Gracefully 50; Lady Liz Jones who overturned her diagnosis of diabetes with weight loss and exercise; fellow blogger, Etsy business owner and my BFF Cynthia; Singer, actress and blogger, Lesley Wolman; and just last month, blogger and Minister of Style, Cathy.
I started the Women of Grace series when I launched The Age of Grace blog in 2013 to highlight other women that I applaud.  These ladies all have that je ne said quoi that makes them stand out— that certain something; an indefinable elusive quality. More importantly they fit the Women of Grace profile being over the age of 50, maintain a healthy-size, living a faith-filled life that is evident in not just themselves but how they inspire and encourage others.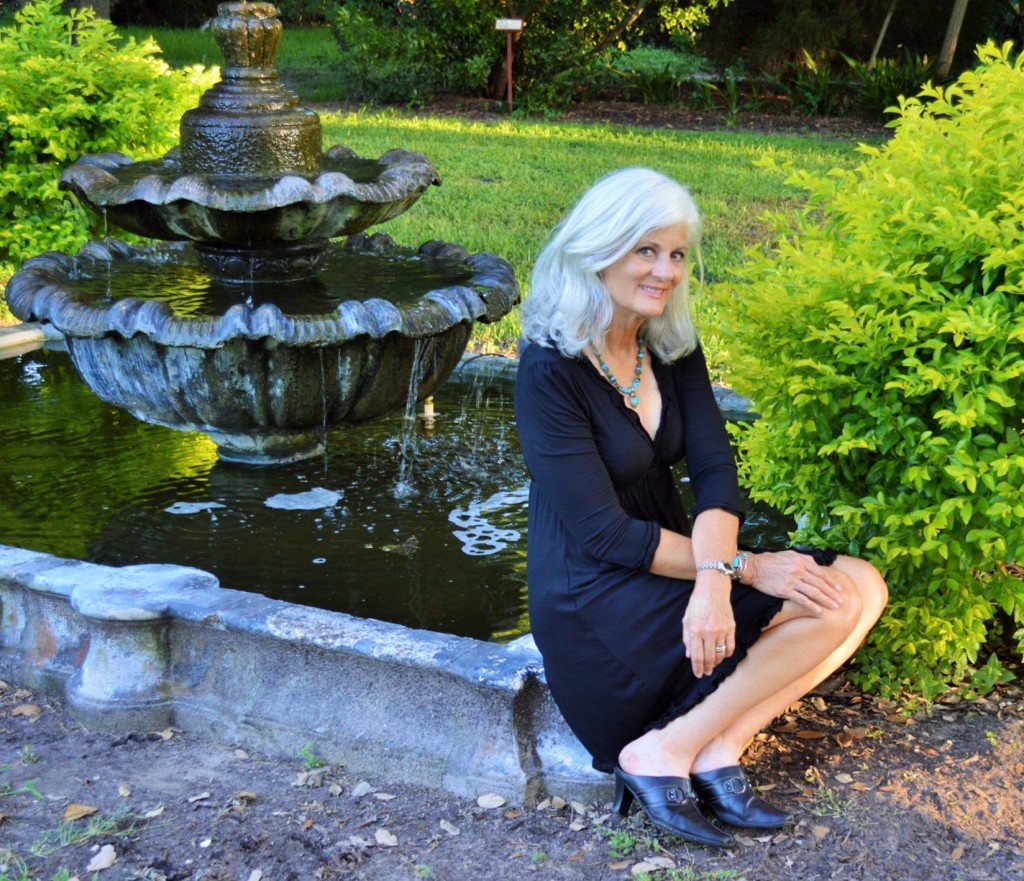 You shared that as a child you were chubby and suffered from an eating disorder. Share how you overcame that condition and now how you maintain a healthy size.
I was a high-spirited and chubby child who loved to eat.  What can I say? Momma was a great cook. In my teen years I suffered from what is now known as "classic anorexia." Years of suffering with the eating disorder, I had low self-esteem, poor body image, a constant need to be perfect, look perfect and try to please everyone, that led me to be a reader of every self help book— enough to open a small library, only to  realize the one book I ever needed was the book of life… the true word of God, the Holy Bible.
As for maintaining my size now, I got into cycling several years ago & it helps with my thighs which has always been my problem area. Riding a bike is also a great stress reliever. I also workout on my treadmill at home, light ab work, tone my upper arms with small weights. Nothing too extreme. My main concern is to be healthy, toned and balanced.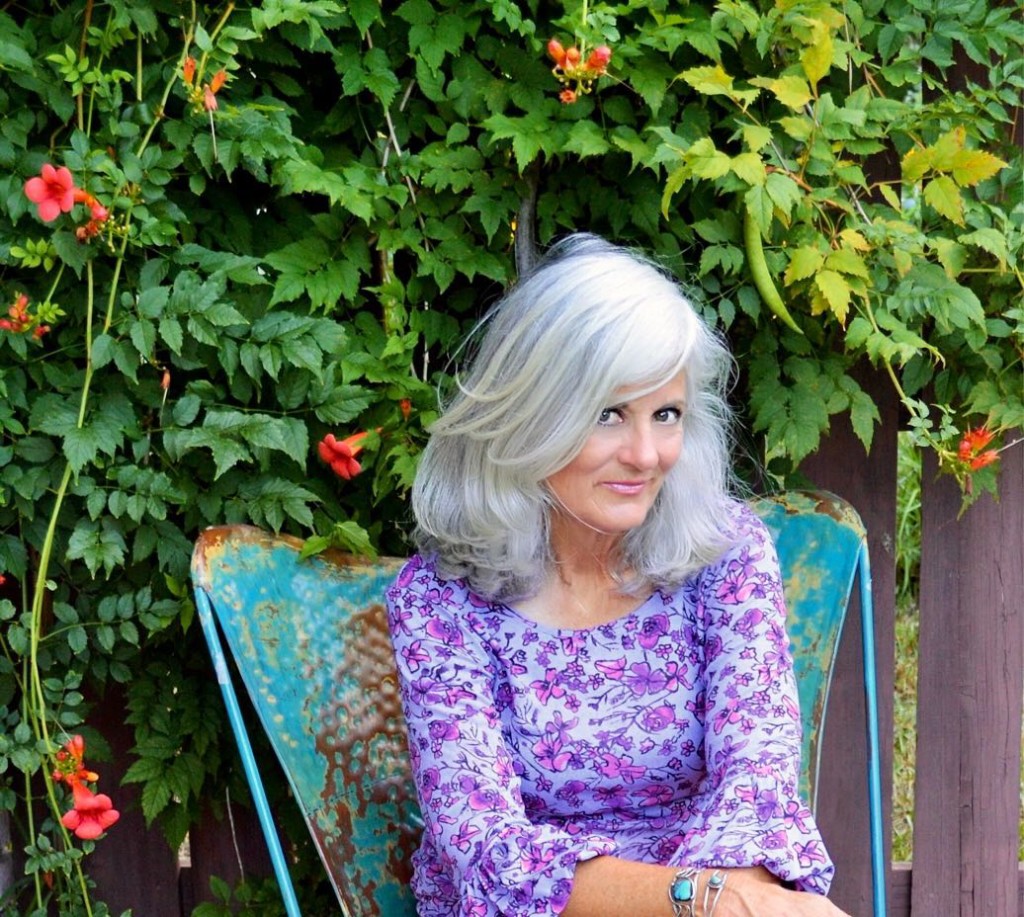 Julia's natural beauty secrets are basic and so important this stage when one is north of 50:
I am a simple, old fashioned woman, not into the high end nor high maintenance. I have found that through much seeking my authentic self, a natural look works better for me. Natural fits my active lifestyle better as I generally am outdoors most of the year. However, with that said, I do feel that hydration is the most important key in any beauty regimen. You must hydrate your skin, your body —from the inside out. Drink that water! I can not say it enough. Sunscreen is also a must. 
As far as makeup goes, I'm pretty simple. I like drugstore cosmetics, like Physicians Forumla Super BB Powder and /or a Mineral Wear type of powder. Heavy base makeup is out for me because of our intense humidity. I love all different colors of eye liner and always use a basic black mascara. Lip gloss gives my face a pop of color because of the silver hair.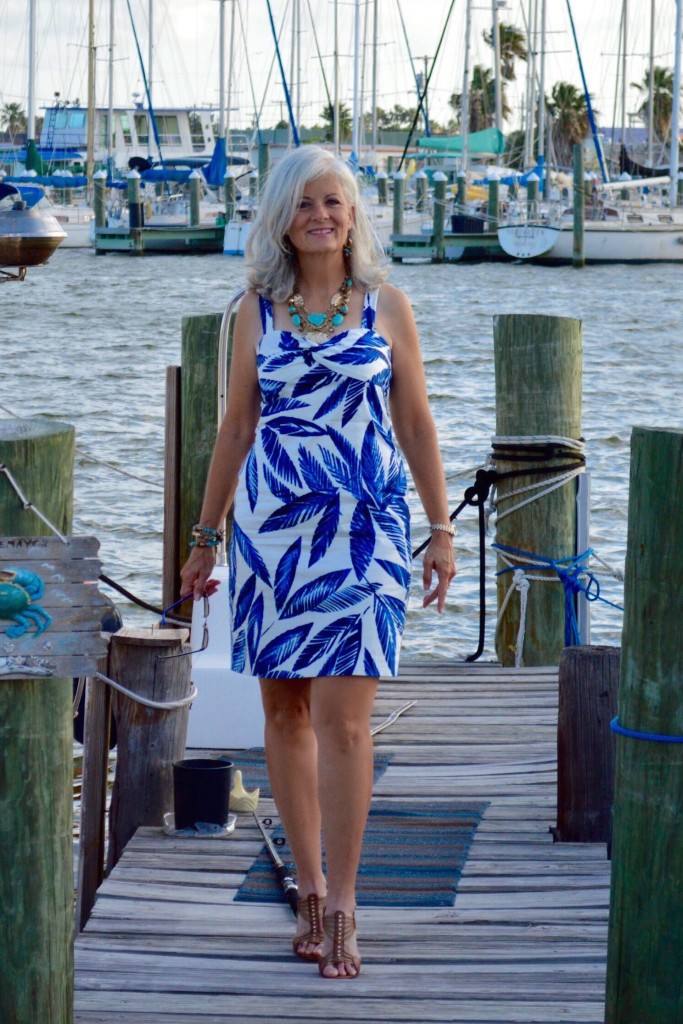 I admire silver-haired beauties! You mentioned your Dad had platinum gorgeous hair. I like your Dad's advice to you when you found your first strand of grey hair at the age of 18.
My daddy had silver platinum gorgeous hair.  Premature gray ran on his side of the family, he was forever telling me to 'embrace the authentic me,' but yet I still fought it. I decided to go natural in 2013 as I was fighting a losing battle with the silver hair.  I think you and I talked about that one day!  It's been a wonderful journey, wish I had handled the transition better, but I'm happy with the natural outcome. It's humbling embracing my natural hair.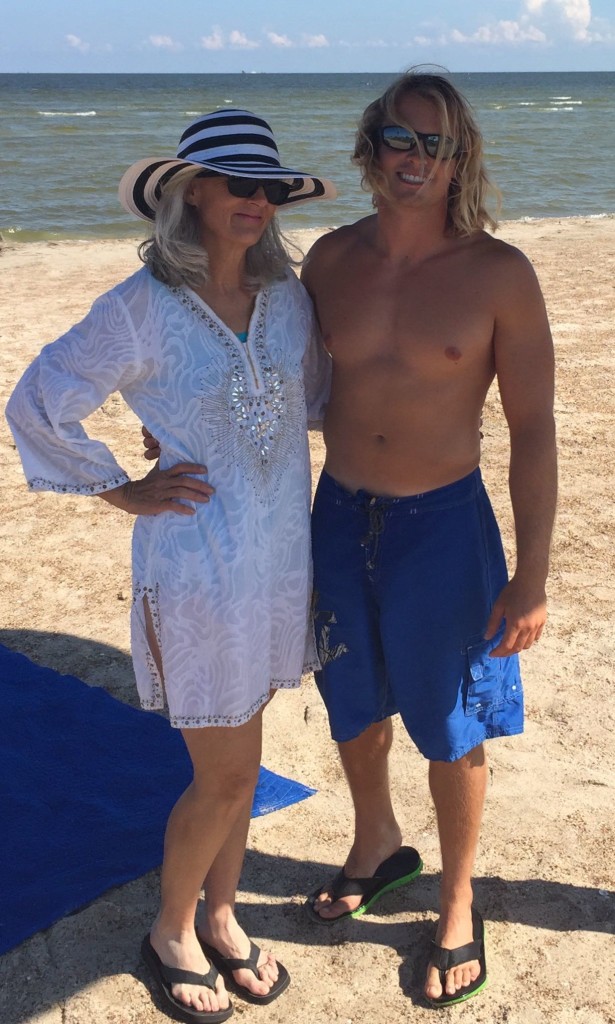 Your bio not only included information about yourself but your precious memories of being a stay-at-home mother that home schooled her children when it wasn't the norm, sounds to me like you're a trailerblazer.
After thirteen years of being childless and because of my husband's shift work, I was able to be a stay home Mom.  When my son Rocky was 16, he became a professional kiteboarder. Rocky had several sponsors & I was blessed to be able to travel the entire globe with him, competing at a professional level with a Pro Tour. He ranked 4th in the nation and still holds the title for North American Kiteboarding Champion.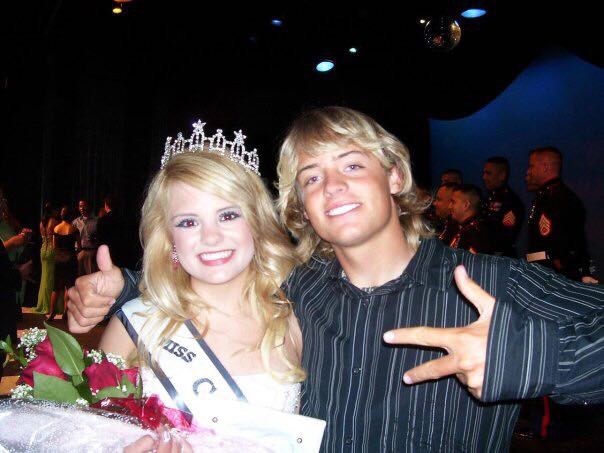 This was an insanely busy time for me as I globetrekked beaches on almost every continent with Rocky, living a vagabond lifestyle… lugging gear all over creation.  Only to arrive home just in time to glam up my look and take my daughter Sarah to a photoshoot or beauty pageant! Sarah won the title Miss Corpus Christi Teen, USA 2007 and competed at the State level for two years.
Worth noting, both of Julia's children have Black belts from years of Tae Kwon Do from their home school physical education. Both Rocky and Sara learned confidence, self-discipline and so much more are we can see.
I love that your family has a bluegrass band and you donate the profits to local charities, that's so amazing.
I felt a need to keep the kids home, so they could have family time with their dad, when he was off.  I do not recommend homeschooling, as it was very difficult, but it was a true blessing for us.  As part of our music curriculum they played guitar and mandolin in our family bluegrass band.  We dedicated all our music proceeds to local charities and regular nursing home visits in the Coastal Bend.
In your bio, you shared with me how God's divine intervention has played a mighty role in your life. Please share that story again about how God rescued you two different times in your life.
Eugenia, I am a very sensitive, an intuitive soul.  I have felt the presence of God—all my life.  Many times I've called out to God in prayer, in bad times and thanksgiving.  I have had what I would call a divine intervention with God twice in my life.  Once when I was deathly thin, suffering from anorexia to the point where my hair was literally falling out by the handfuls to once, just recently. I had what I can only say is a "near death experience (NDE)."  It happened the first night home after I body slammed the curb, pavement falling off my speed bike, breaking my shoulder & cracking three ribs.  This NDE came at a very dark time in my life when I was in a very dark place with God. I was angry, bitter, I had given up on God, but HE never gave up on me!  That's another story… but God once again saved me and I'm totally changed me forever.  Our God is an awesome God!
Julia's final words ring true. She is a  woman of simplicity, profound simplicity that only comes from within your heart and soul. Let's be reminded that term means "the quality or condition of being easy to understand or do.  A thing that is plain, natural or easy to understand."  Based on what I shared, that's Julia.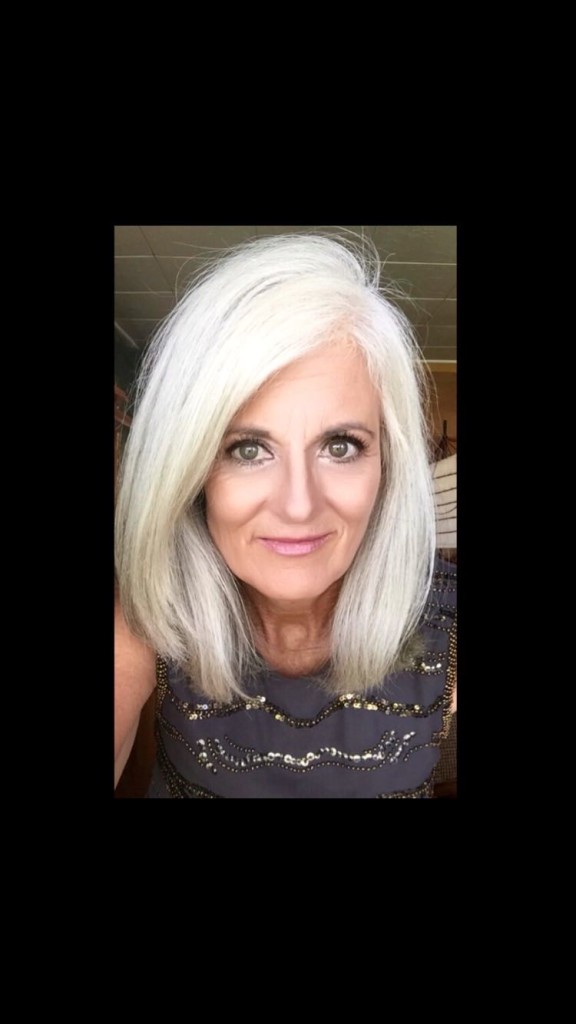 Julia, thank you for being so transparent with your life.  Your story inspires me and I believe it will  encourage many women whether north or south or the age of 50.
Have a fabulous week!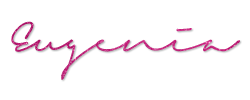 Comments
comments