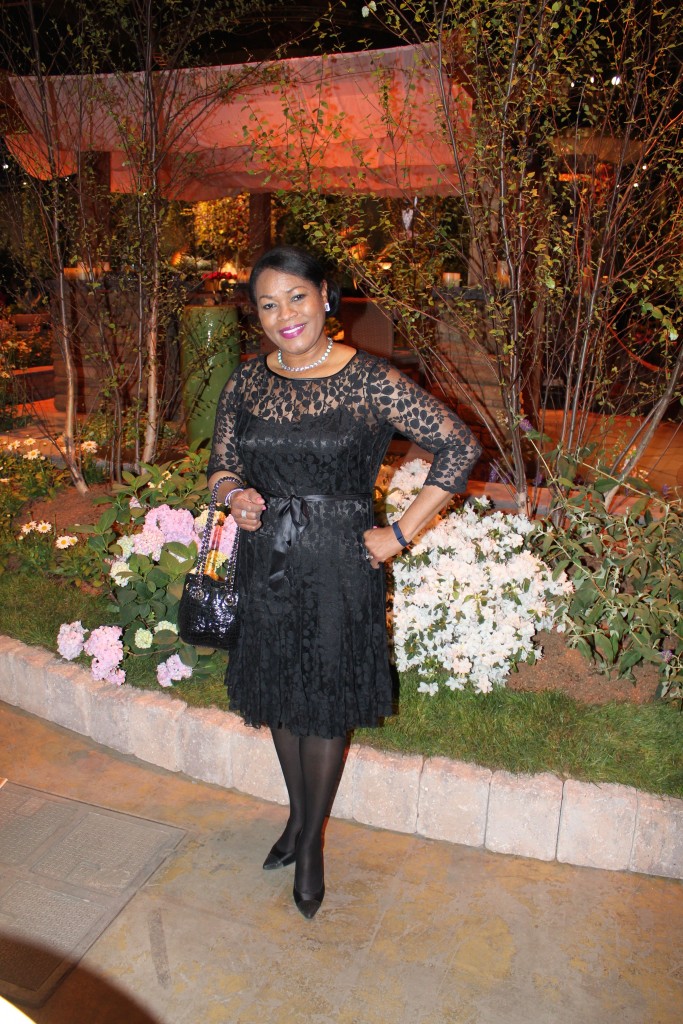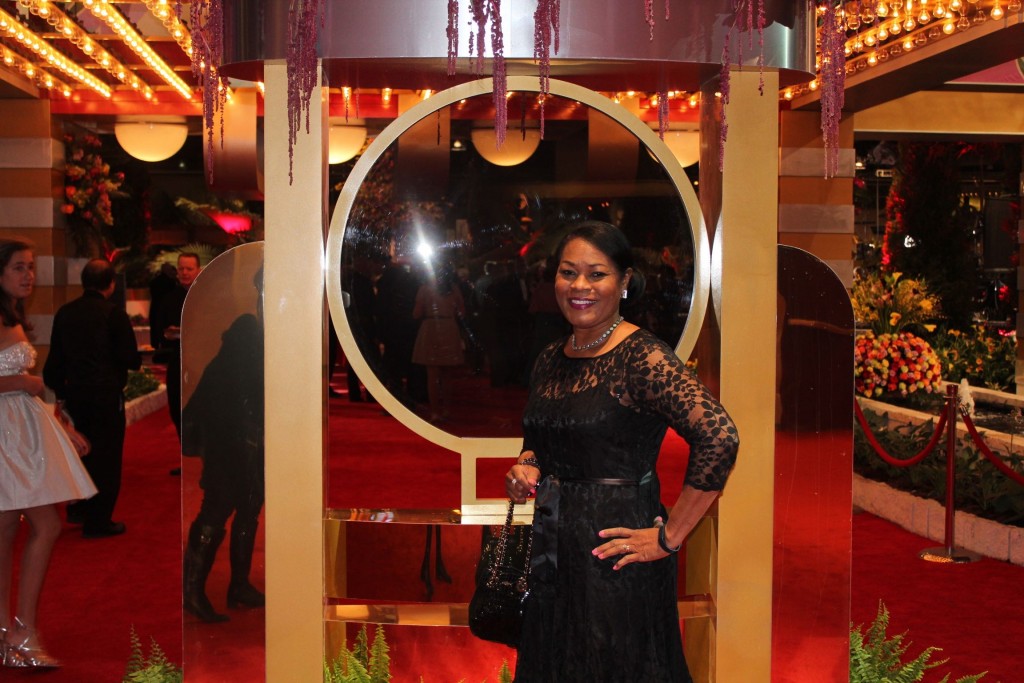 For the last 22 years, I've chosen all the different modes of transportation to get to the annual Philadelphia Flower Show. I drove, took the rails, planned an organized bus trip the Philadelphia Flower.  These trips involved anyone who would accompany me, my children, my sister, girl friends and colleagues. This year I had the unique opportunity to attend the black-tie preview party for the 186th Annual Show, thank you BFF Cynthia.  I say lights, camera, flowers as spring is unofficially ushered in with 10-acres of fresh blooms at the Pennsylvania Convention Show in Philadelphia.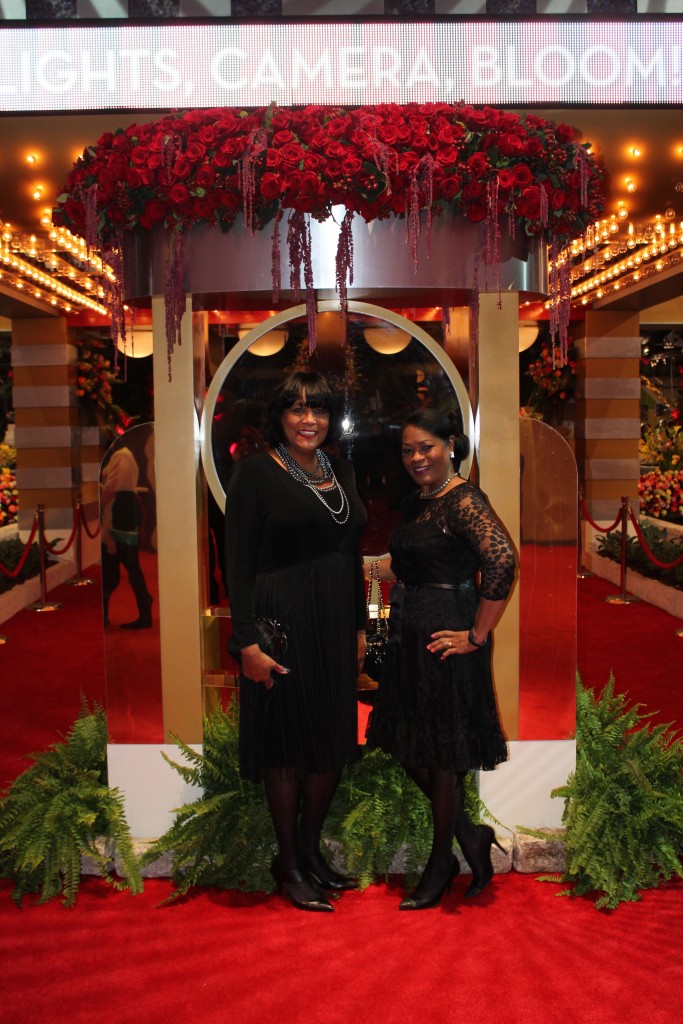 The elegant evening commenced with a cocktail hour. How fabulous for once to feast your eyes and  freely linger at every last display?  The ability to take great photos!  To capture every last detail, no crowds, no shoulder to shoulder, no back of heads, no people working in front of your photo opt, you could actually see the exhibits.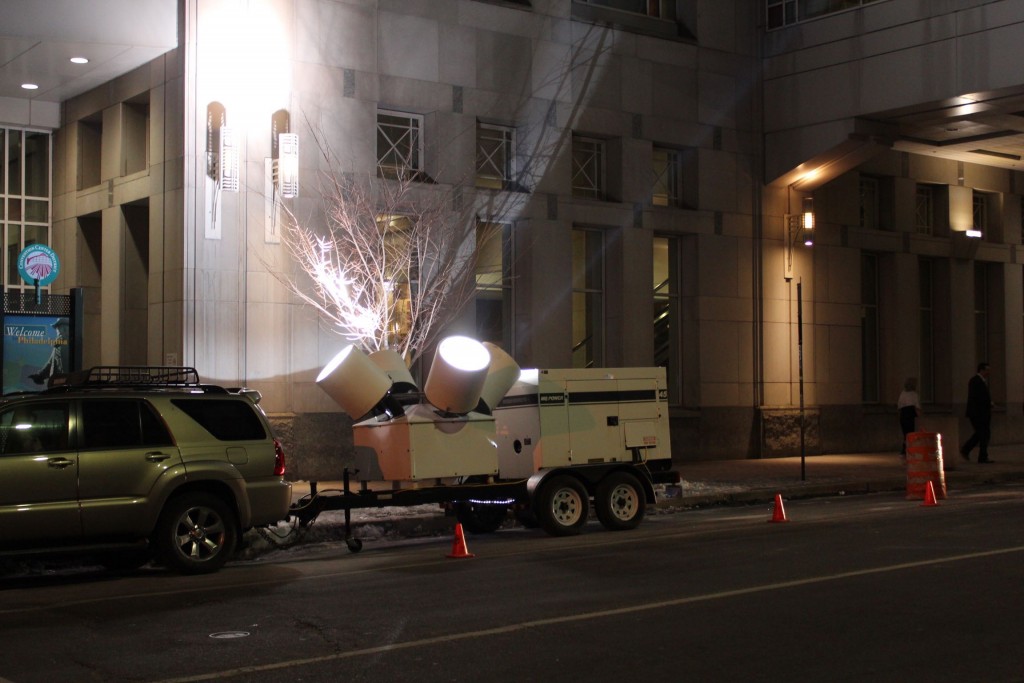 This year's theme, "Celebrate the Movies" featured some of the latest Disney and Disney-Pixar films like "Frozen," "Maleficient" with the new live-action film "Cinderella."  Here are my favorite floral designs: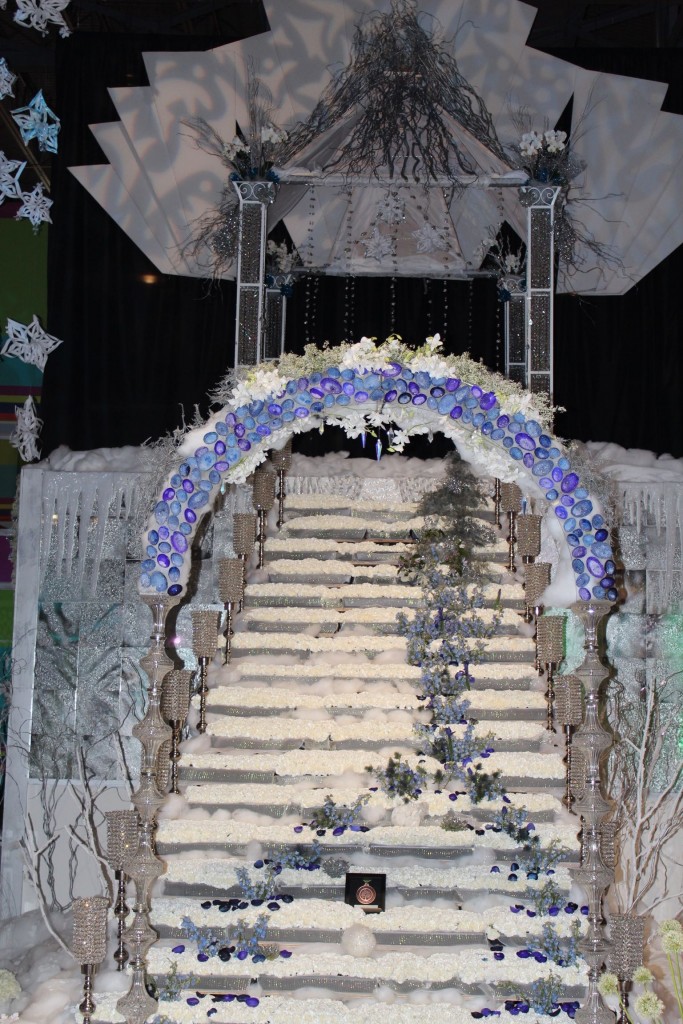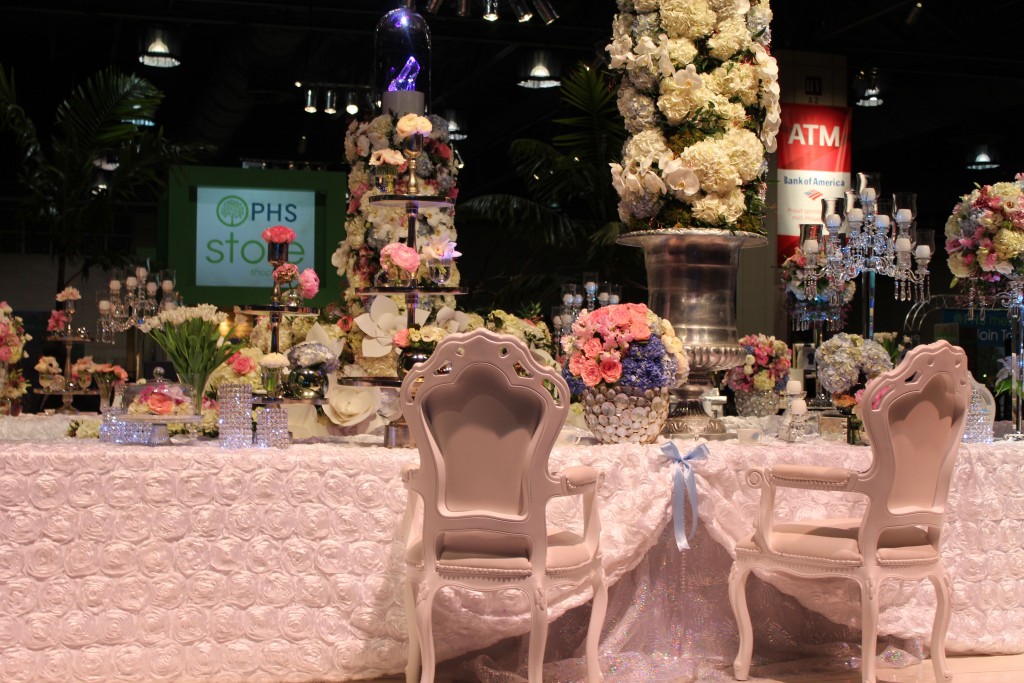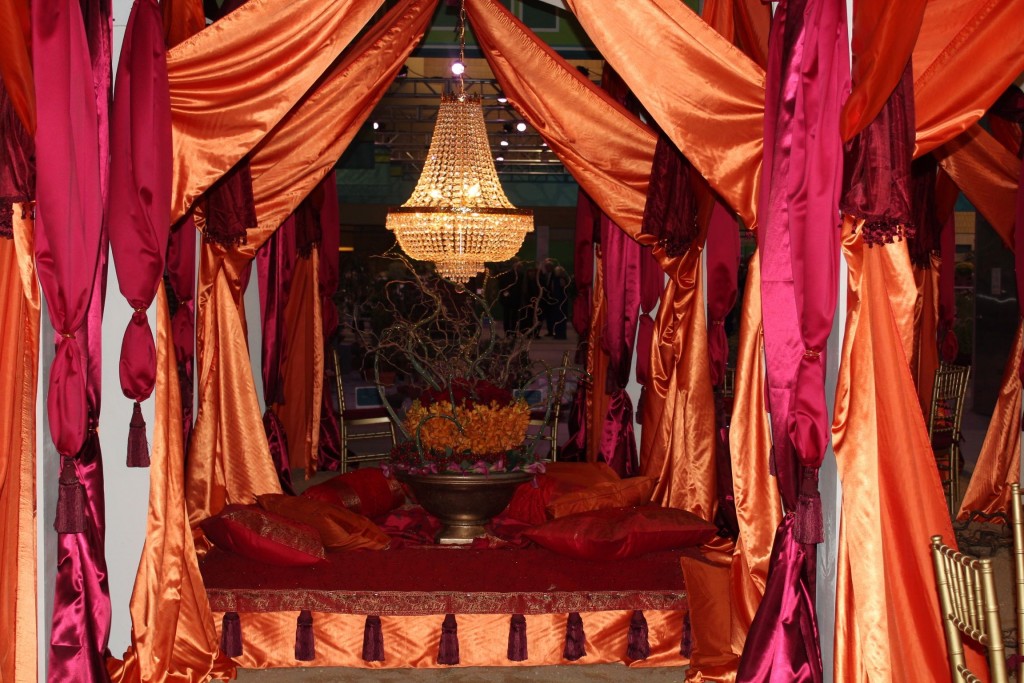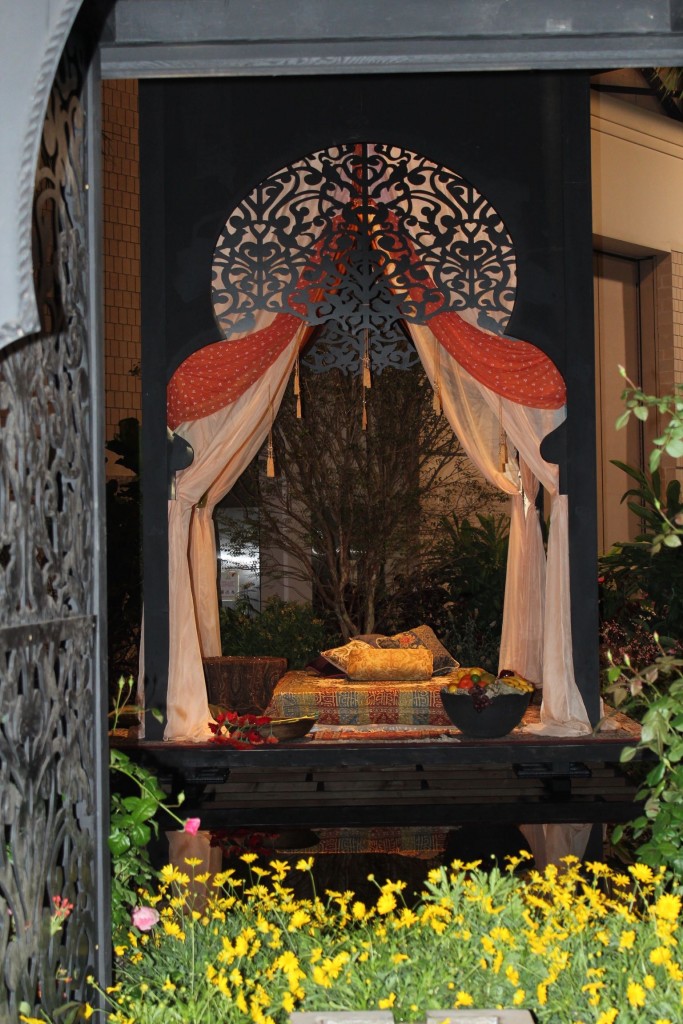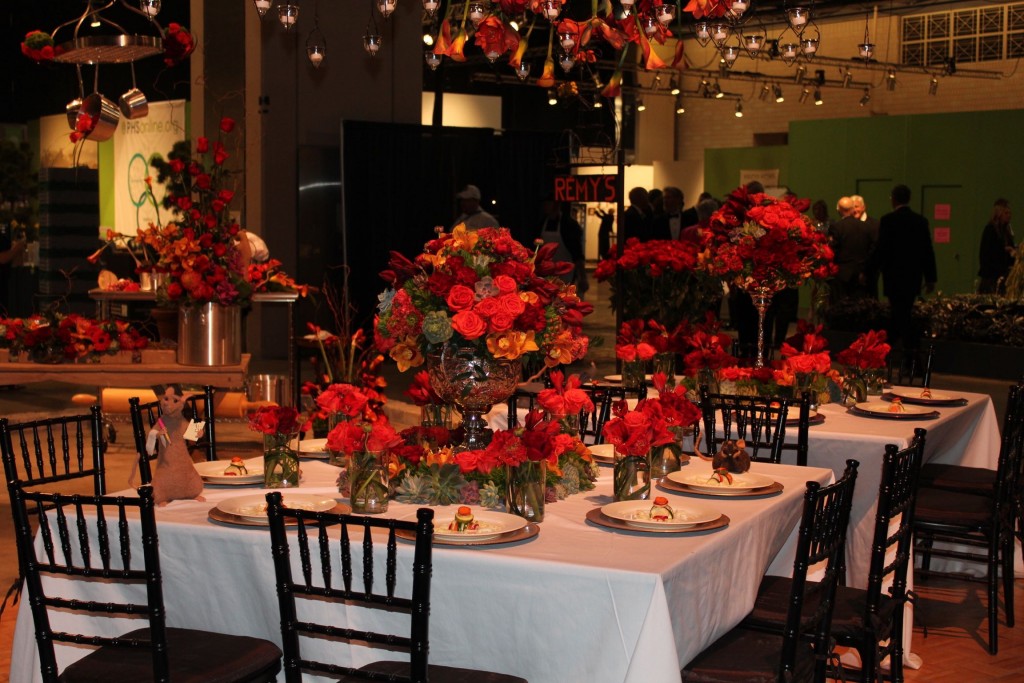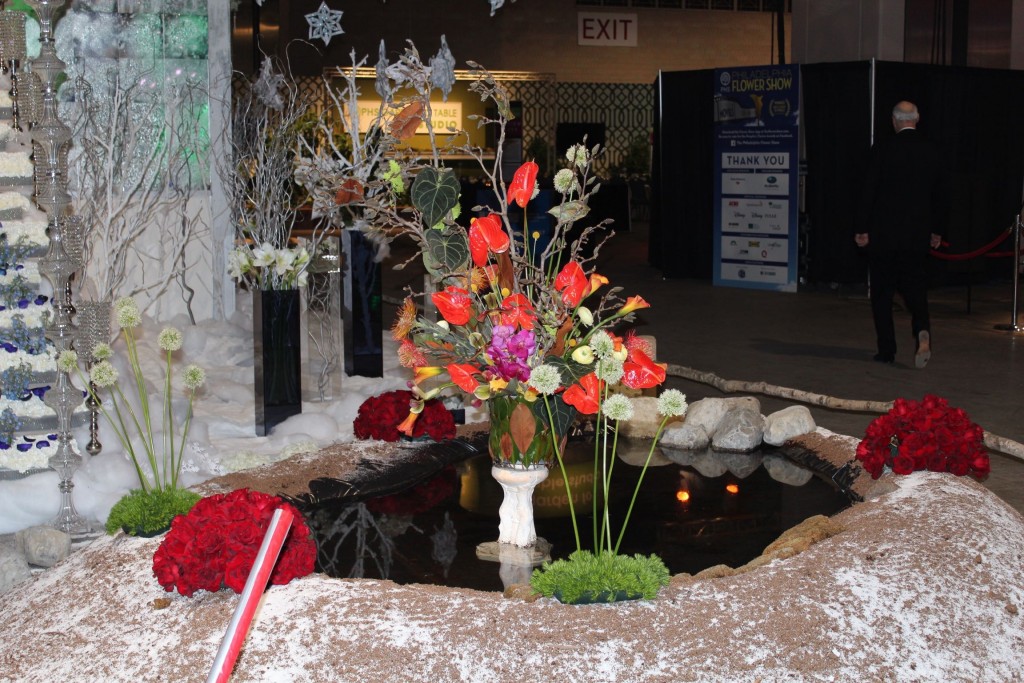 It's always interesting to see what people deem appropriate for black-tie choices. I saw beautiful floor-length gowns, and lots of chic cocktail dresses.  It was great to see a few of the younger female attendees wear fascinator hats. Of course the men have the easy choice of a tuxedo instead of regular dark suit.
The evening agenda was perfectly planned .  After one has ogled all the beautiful floral displays, it made sense to rest your heels for dinner.  Our AstraZeneca benefactor dining experience included delectable healthy bites of pasta with butternut squash, roasted brussel sprouts, dinosaur kale salad, pecorino crusted chicken, and miso glazed sea bass with sticky rice. All some of my favorite foods!
The pièce de résistance, dessert assortment included ricotta cheese cake in gram cracker shell, salted caramel mouse with hazel nut brittle and pot au crème.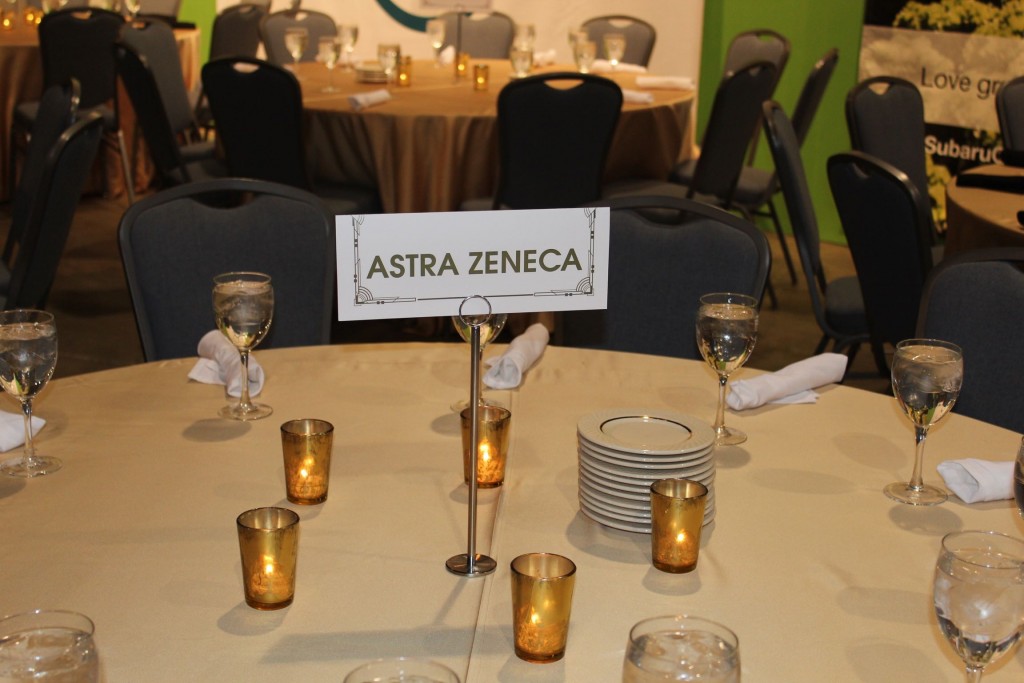 I applaud the Pennsylvania Horticultural Society when planning the annual Philadelphia Flower Show for incorporating health and wellness information. It's a great time to bring about awareness for the many many spectators that will pass through the week long event.  If you plan to attend this year's flower fest, don't forget to stop by the AstraZeneca on-site free cholesterol screening booth, it's all-day on Friday, March 7.  AstraZeneca is making it easy for you to Know your numbers!
The Pennsylvania Historical Society has done a fabulous job over the last 186 years sponsoring the Philadelphia Flower Show. Kudos to them for not only putting on the largest continuous flower show in the world. But still mesmerizing and drawing crowds of 300,000 people year after year.
I love this new way to experience the world's largest and oldest flower show.  I am already planning to attend next year's preview party.  I now have a well-thought-out plan to attend next year's Philadelphia Flower Show. I plan to enjoy more of what my home town has to offer, not just flowers.
Thank you to the AstraZeneca Crestor brand team and Cynthia, for offering this unique occasion for an exclusive access to the Flower Show. Have a wonderful week, it's 17 days until spring officially starts!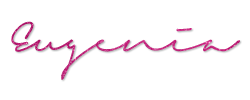 Comments
comments