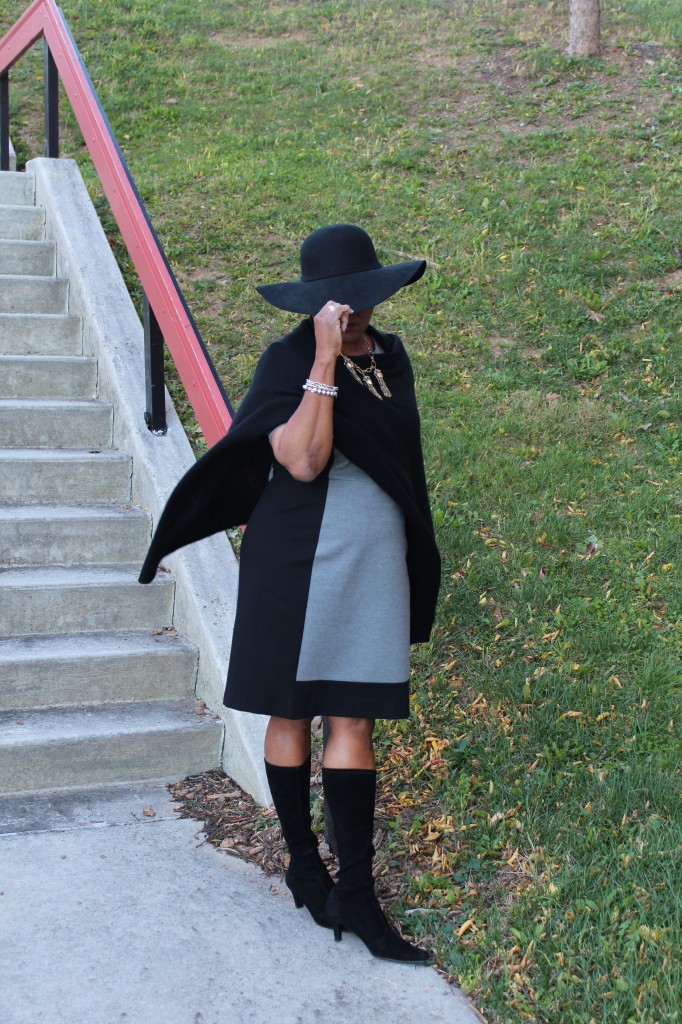 Can I tell you something personal? Would that be okay? As I am going through menopause, declining estrogen levels have contributed greatly to a stunt in my metabolism. Along with the slow go with the metabolism, it takes a greater effort for me to lose weight quickly.
Right now, I am up about 8-pounds! Nevertheless, I have learned how to drop 5—-drop 5 pounds quickly. Today, I would like to share with you how I am able to clean out impurities in my system as well as lose a few pounds with a great feeling of well being.
A few years ago, one of my daughter's BFFs, shared a diet that she followed to lose weight. It's my little secret that helps me drop 5 pounds quickly. Now, I've never been one to diet or follow the fads for quick weight loss. But this one sounded worth exploring. Called the Sacred Heart Memorial Hospital Diet (although the hospital claims no association with the diet), it was used to help overweight heart patients lose weight rapidly, usually to prepare for heart surgery. According to the American Heart Association, this diet has reached urban legend status and not just another fad diet.
I modified the diet to complete just the soup portion over a weekend instead of seven days. The diet follows a 7-day eating plan that can be used as often as you like. If correctly followed, it pushes out toxins in your colon and you lose weight. I generally do lose the 5-pounds or more.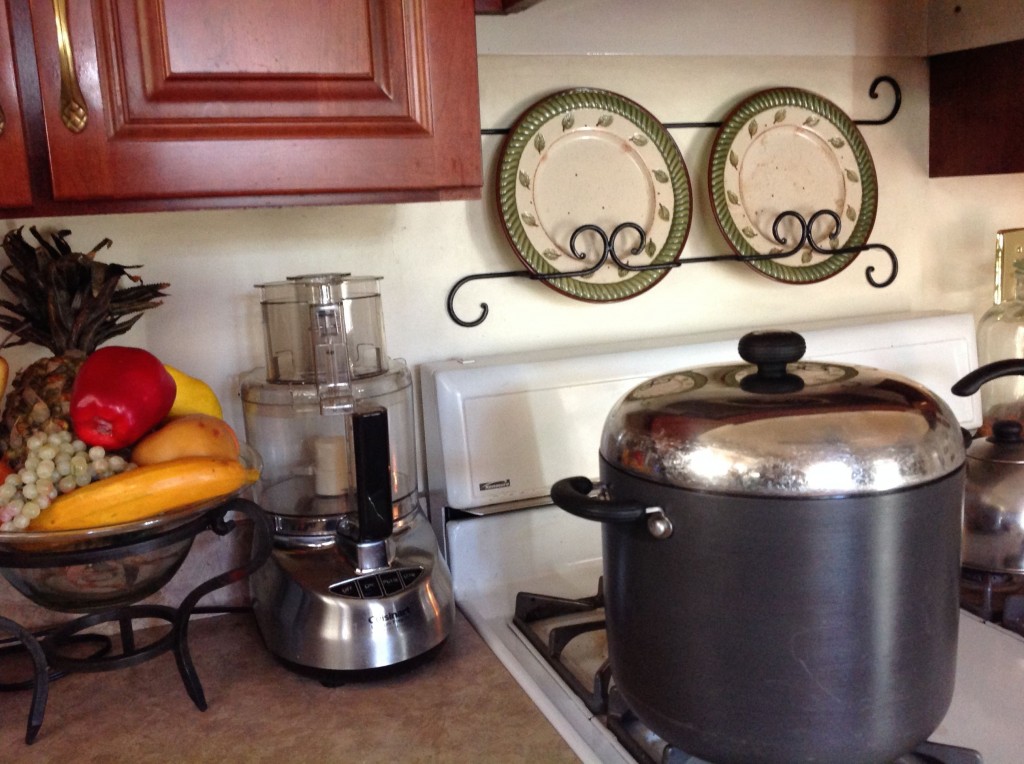 My kitchen with pot of the Sacred Heart Diet Soup.
The soup is an easy recipe to make, it calls for the following:
1 – 2 cans of low-sodium stewed tomatoes
3 large onions
2 containers of low sodium beef, chicken or vegetable broth ( I use 32 oz boxes)
1 package Lipton Chicken Noodle Soup mix
1 or 2 bunches of celery
2 cans of green beans (I prefer fresh green beans)
2 pounds of baby carrots
2 large green peppers
I eat the soup all weekend but
No: bread, alcohol, carbonated beverages (including diet drinks), absolutely no fried foods.
Do: drink plenty of water – at least 6 to 8 glasses of water a day, as well as combination of the following beverages: black coffee, unsweetened fruit drinks, cranberry juice and I like almond milk. I like to drink my water with lemons, it helps to detox the colon and further remove toxins and promote good bowel movements.
I use very little seasonings, cut veggies in small to medium pieces. Cover and simmer and continue to cook until veggies are tender. Since I will eat the soup all weekend including breakfast, lunch and dinner, I do add oven baked chicken for some protein.
This recipe is just one way that I use to help me manage my weight, eat healthy and age gracefully. I hope you find this soup recipe helpful, it's a great way to get in daily recommended vegetable servings.
Let me know what you think if you try it and lose weight.
Comments
comments