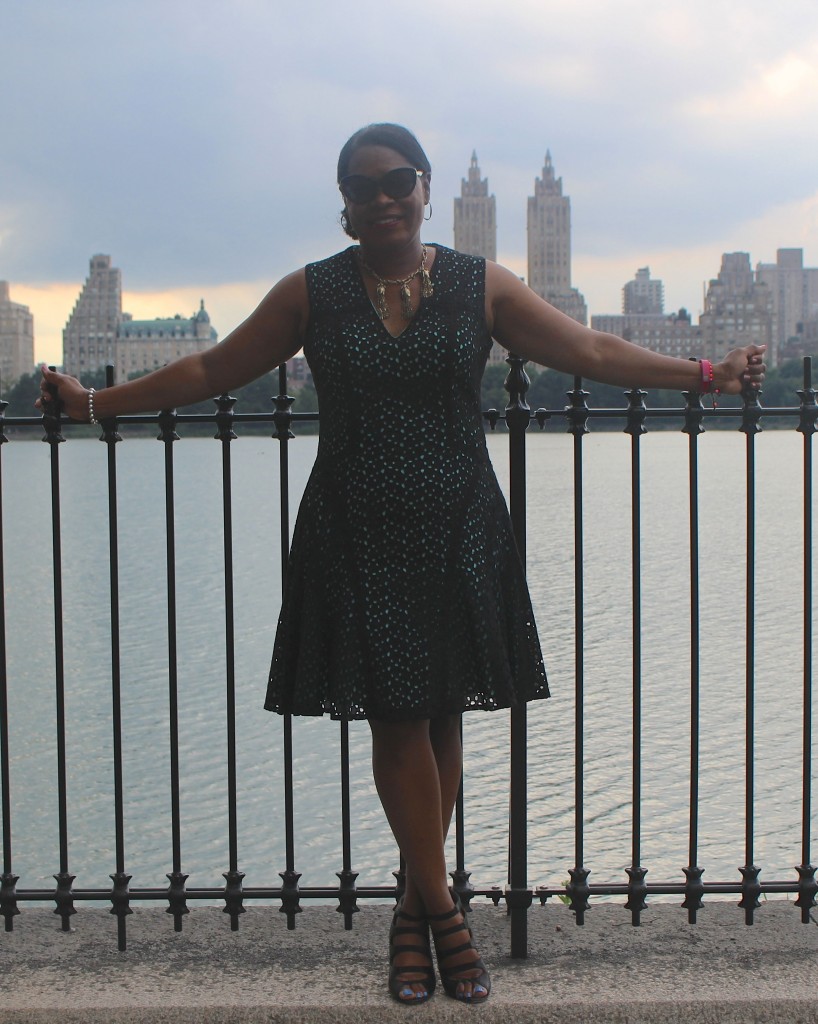 Little did I know that my weekend trip to New York City to hang out with my daughter would help me achieve a step in the right direction on Saturday.  14,022 steps that is!  Thanks to my wearable fitness device that tracks my steps and overall activity, I was able to easily achieve my daily goal of 10,000 steps by sightseeing by foot in New York City.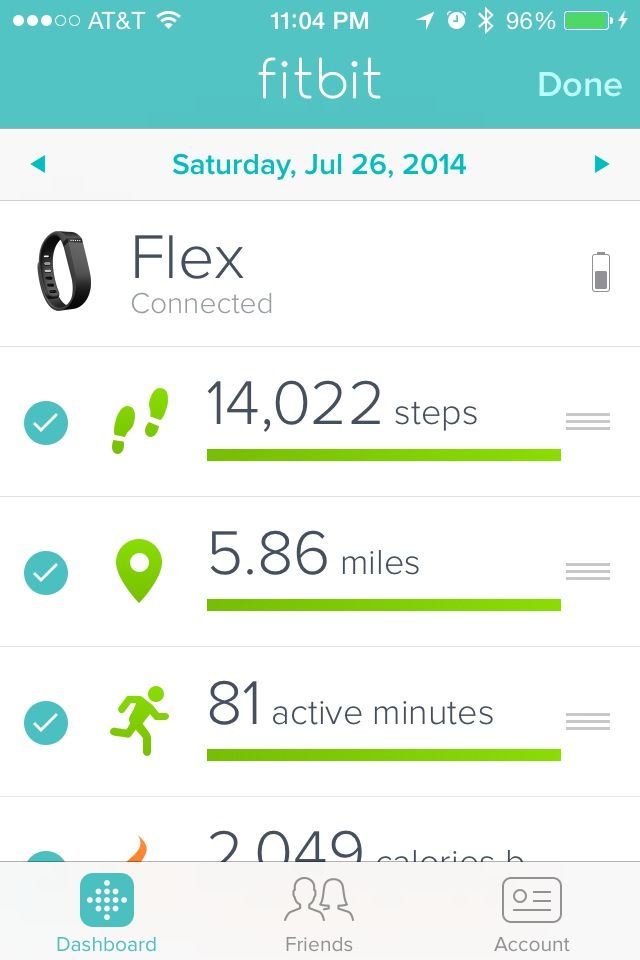 This weekend adventure included my first visit to historic Central Park.  So far, my travels to Manhattan just allowed me to drive around, through or walk along the perimeter of Central Park on Fifth Avenue to the Metropolitan Museum.  This visit I took the time to explore a small portion of the national landmark's 843 acres, the Jacqueline Kennedy Onassis Reservoir.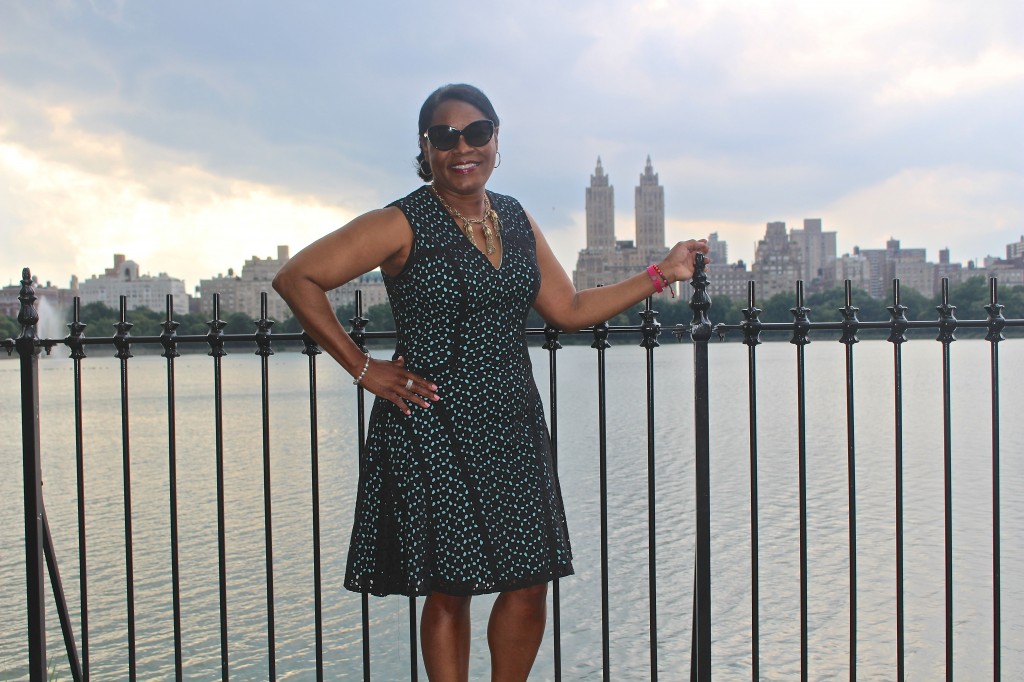 Our agenda always includes beauty stop at Sephora and mani/pedis at our fave nail salon, Blooming Nails. I opt for the back massage and mani while my daughter, the mani and pedi. I love the friendly greeting I always receive when I accompany Channing, their regular customer.
Next stop on the agenda included venture to Saks for view the Christian Louboutin windows on the debut of his nail polish line.  It's wonderful to see the creativity of the French footwear designer incorporate his signature red color into luxury lacquer, not sure what took him so long. The friendly salesperson while restocking the sold out display was gracious enough to share the "Loub" nail polish story about the exclusive debut at Saks and expansion of the nail polish colors to follow this fall.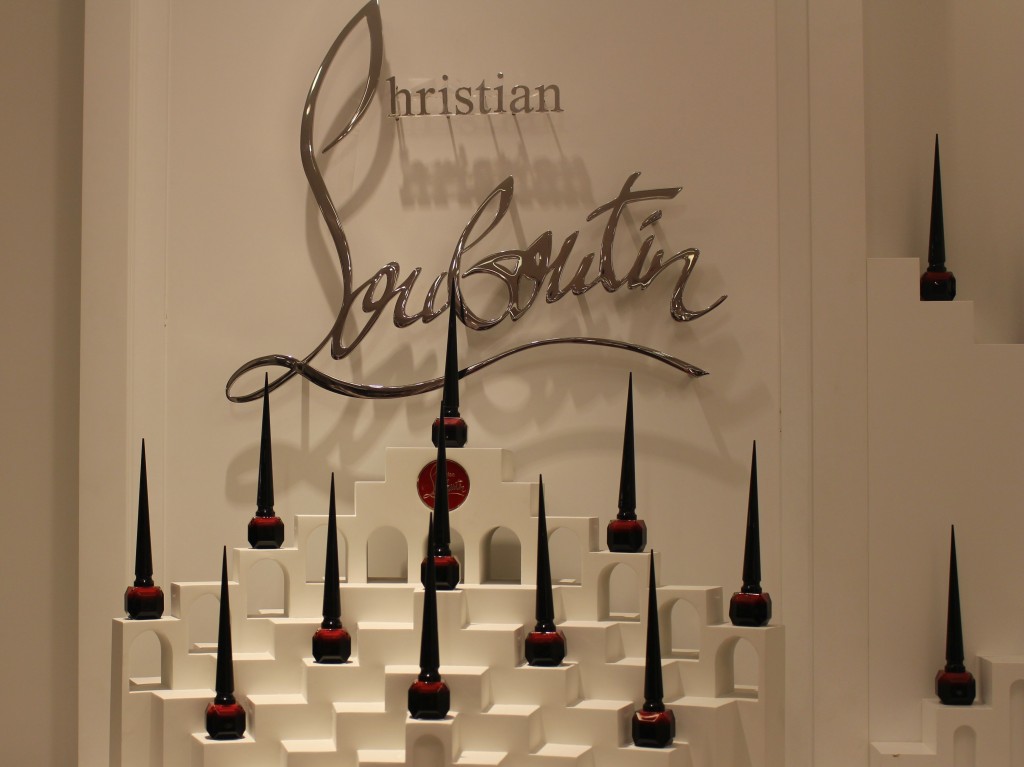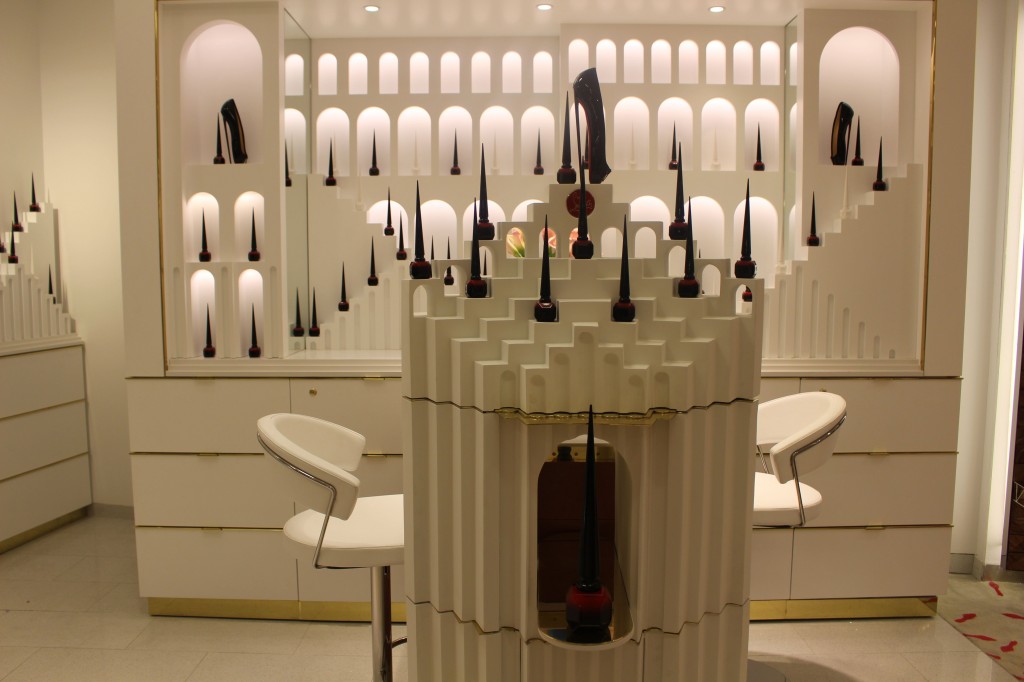 Ouch!  The $50.00 price tag is right inline with the cost of the red bottoms.  The nail polish bottle is modeled after the heel of the impossibly arched ballerina shoe that Louboutin designed in 2007.  The packaging that holds his standout scarlet hue measure eight inches tall.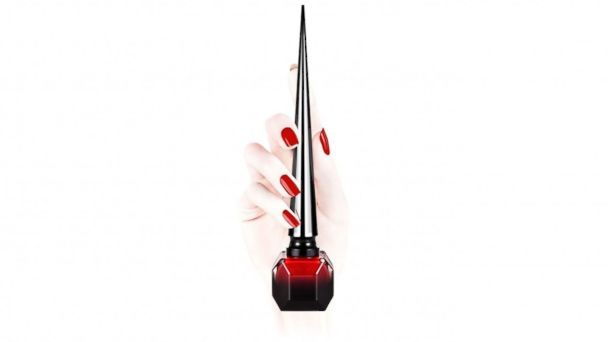 Last stop Eataly, a wonderful italian eatery located in the Flat Iron section of Manhattan right across the street from the famed Flat Iron building. No Open Table reservation available here and typically very crowded on a Saturday evening, we registered with the hosts for dinner then walked across the street to enjoy the cool breeze of the evening while we waited.  One thing about being in NY, there is always plenty to see while sitting on the many benches provided for relaxing and people watching.  Seated next to us on the park bench was a man who talked about being a real estate broker in the city but by the looks of him probably a homeless man shelling out memories of his past life.
Finally, no need to walk any more, my FItBit reminded before dinner that I achieved my physical goal for the day, so I took a step in the right direction right into a cab to my daughter's apartment.
Comments
comments