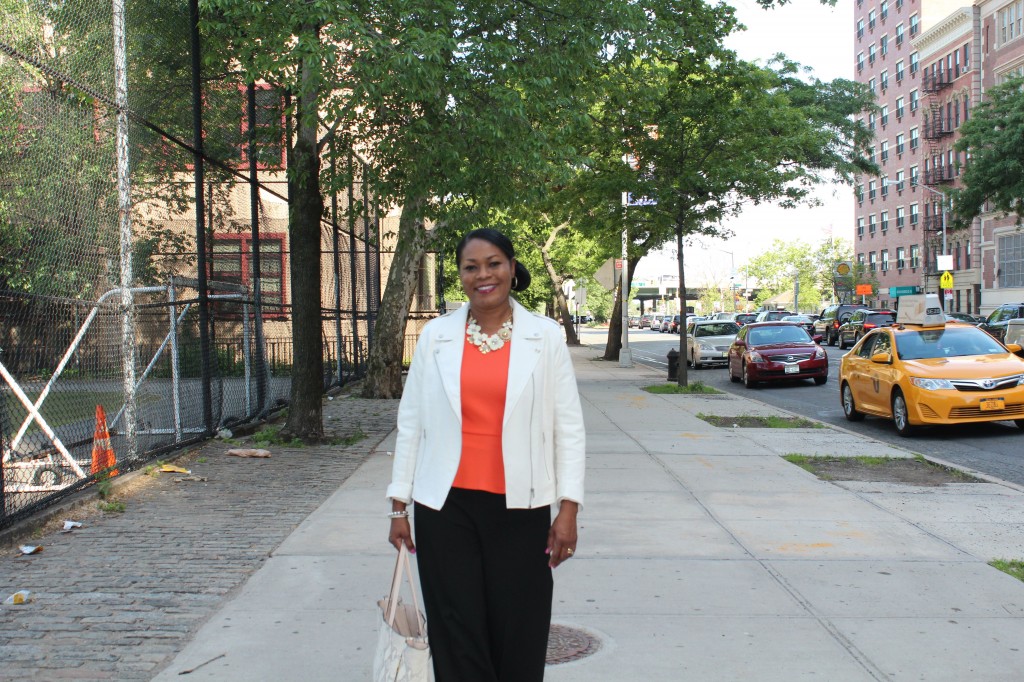 I've fallen off the proverbial fitness bandwagon and I need help getting back on.  Back in 2013, I had the courage to challenge myself and train for the Nike Women's half-marathon while raising two-thousand dollars for the Central Pennsylvania Leukemia and Lymphoma Society (LLS). I amazed myself with the ability to raise awareness for LLS, collect needed funds and train to walk the 13.1 miles in Washington, D.C with 17,000 other women.
Since my half-marathon, I continued to walk and occasionally get on my stationery bike that I have at home. I'll level with you, I fell off a consistent fitness routine. I saw I needed some motivation to get moving again, enter the power of the pink arm band, the Fitbit Flex Wireless
Wristband.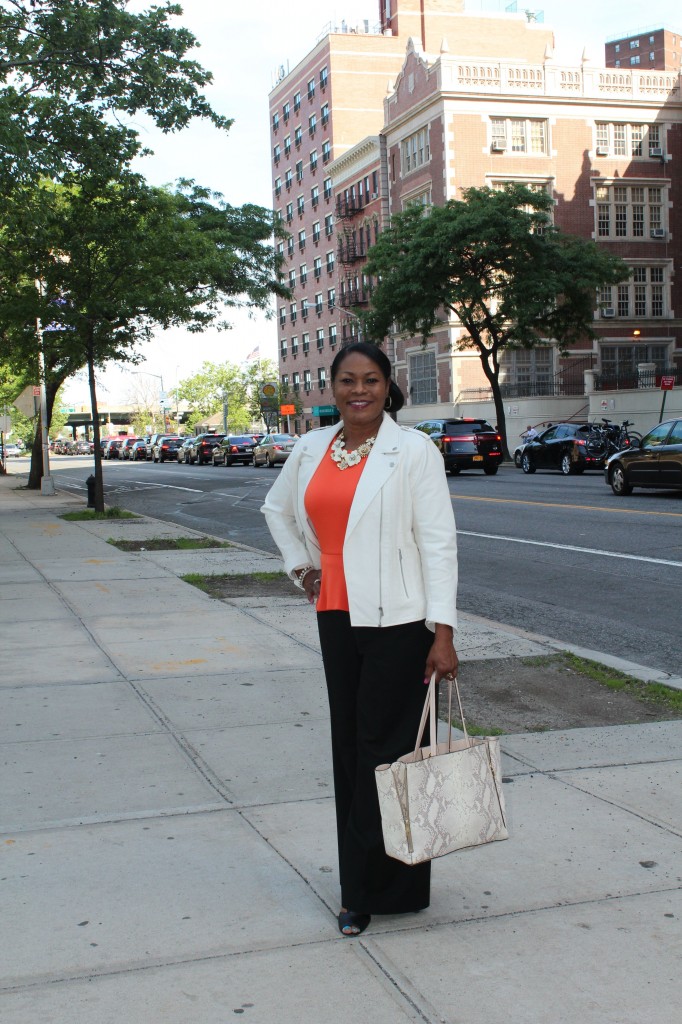 One of my personal goals for 2014 was to shake up my routine, as noted on my vision board.  We know how important once one writes down goals are to check to see how close you are moving to achieving those goals. With July quickly approaching, it's an excellent time to revisit if I have progressed toward that ambition.
When the untimely death of a local fifty something women died, I reminded you of the importance of maintaining a healthy heart.  As I spoke to you, I was speaking to myself as well.  Since that article, I instituted the 10,000 steps a day to make sure that I am moving and not being sedentary,  as a women of a certain age, not exercising is not an option at this stage in life.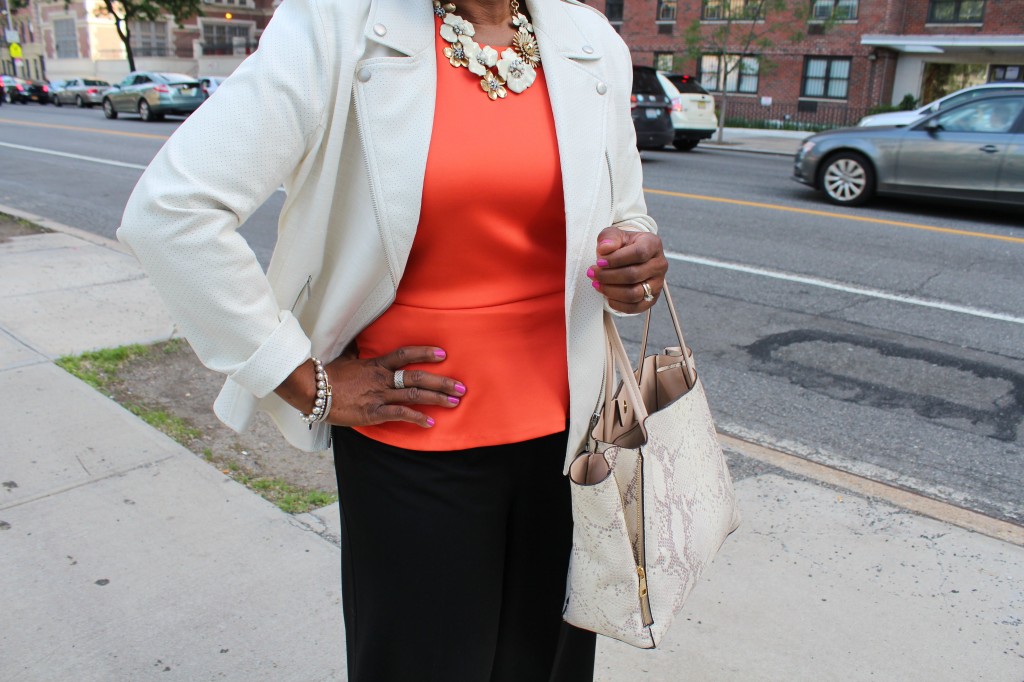 I purchased an inexpensive pedometer, which started out as inexpensive and great idea to keep track of my daily steps toward the goal of 10,000 steps.  However, half the time, the pedometer fell off or I kept forgetting that I was wearing it, especially when I would go to the bathroom when the pedometer would fall off or in the commode. Done with that!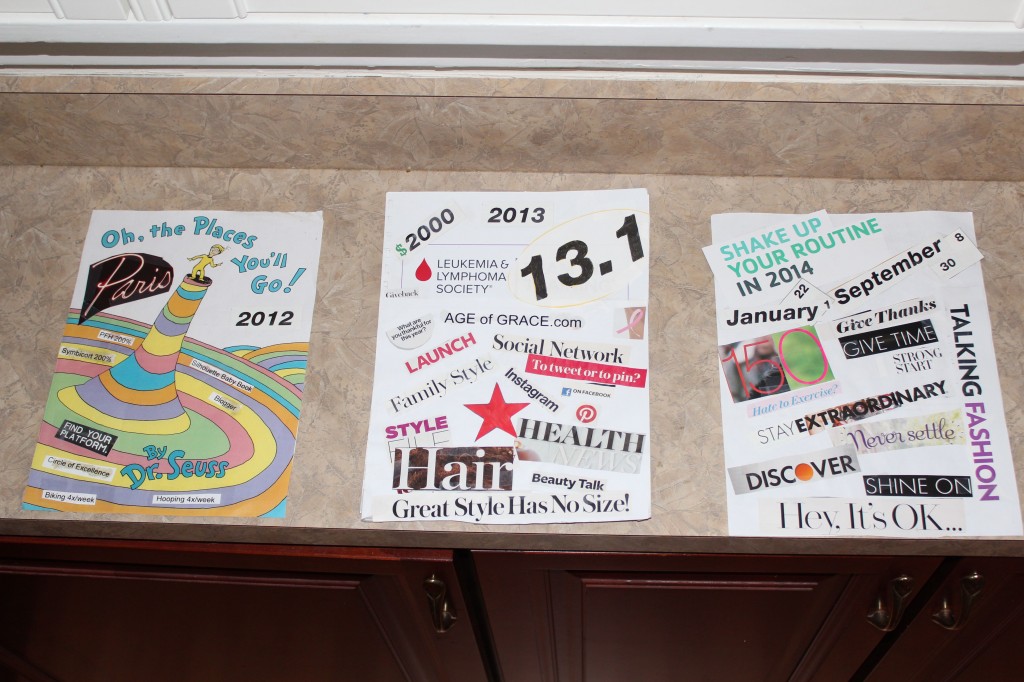 The FitBit Flex Wireless Wristband cost $100.00 (included extra bands), I look at the price as a personal investment in my health and well-being. I now sport my waterproof pink band 24/7. It helps me achieve my goal of 10,000 steps per day as well as capture key metrics.  Those metrics being:
Track My Day:  steps, distance, calories burned and active minutes
Track My Night:  hours slept, times woken up, sleep quality, silent vibrating alarm
Set a Goal and Get Moving: LED lights show me how my day is stacking up against my goal
Sync My Stats Real-Time:  Automatically syncs wirelessly to my smartphone and my MacBook Air.
Wearing my FitBit Band
Now that I have no excuses for not being active, I am considering another half-marathon, this time locally in Hershey in the Fall of this year. Did you set any health goals for this year?  Have you fallen off your fitness regiment? Do you need help getting back on it? If yes, what are you doing?
Comments
comments