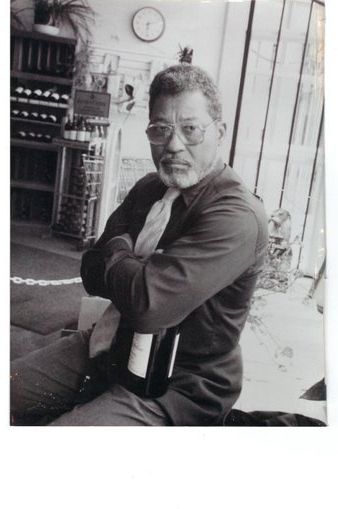 It's almost the third Sunday in June, you know what that means, time to celebrate Dads! It 's Father's Day!  No surprise that Father's Day was instituted following the success of Mother's Day as inspired by Anna Jarvis.  Another woman, Sonora Dodd was behind the movement to recognize fathers and fatherhood. Great time to talk about Dads, specifically my Dad, Genie Boy.
As long as  I can remember when growing up my grand father always referred to my Dad as Genie Boy.  What is it about nicknames?  What do we do to earn these names? Are these nicknames considered terms of endearment? Of course they are! For sure I am named after my Dad, however, instead of my nickname being a direct derivative of my name, I get Cookie, hmmm. Once I became an adult with a professional career, I didn't being to referred to as Cookie.  But of course my family and childhood friends will never call me anything but Cookie. My hubby calls me Gina. I like Gina, sounds so grown up and professional.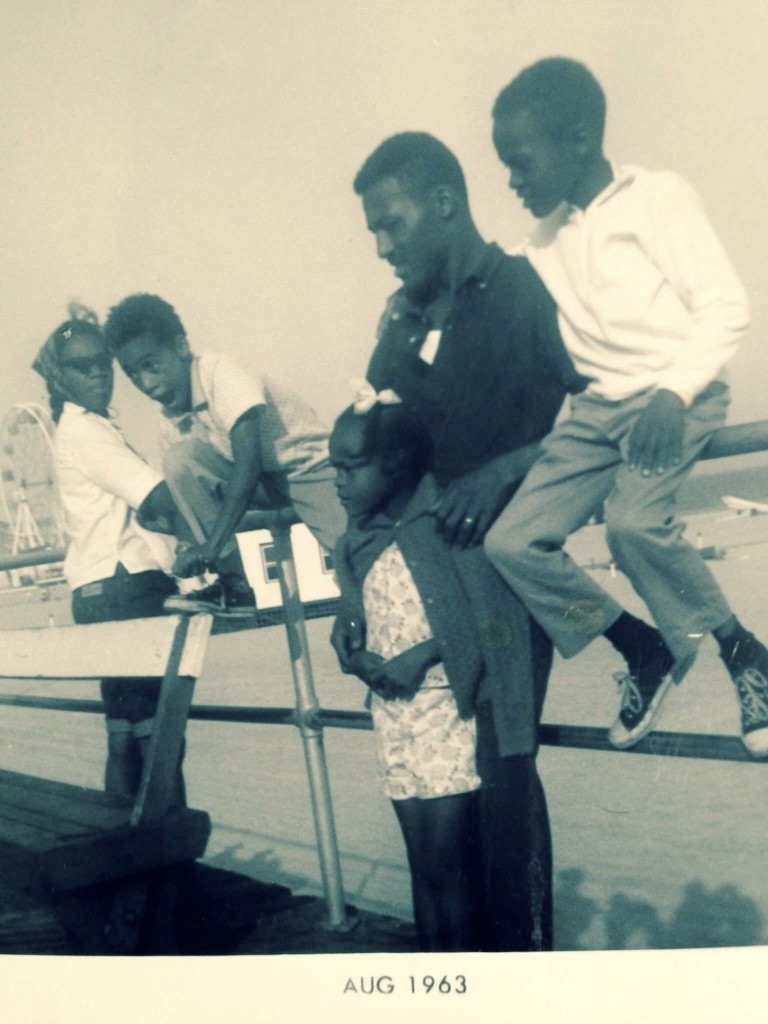 Sorry, I digressed from my story here. I am focusing on my Dad, Genie Boy. The name Genie Boy conjures up wonderful memories of my paternal grandfather that died in 1993 age the age of 93. My Dad married young, gave up a scholarship to Temple to get married and start his family, I am one of five children and the second oldest.  I was the only girl for many years, my younger sister is fifteen years younger than me. Since my parents married so young, I always say they have two generations of children.  They started with two and then there were three more.
My Dad worked two jobs most of his life, so he could provide nicely for his family.  I can remember when my parents bought their first home in Germantown and when they purchased their second home, a stone English Tudor in East Mt Airy. East Mt. Airy hasn't changed over the years, it's still a diverse and well maintained area in Philadelphia.
Last year's post, The Men's Department, I shared how my Dad was all about discipline, education and being well-mannered for my older brother and myself.  There was some fun too, trips to the Philadelphia Zoo and Atlantic City Beach every summer.  I still love to ice skate and helping him organize street cleanings at our first home in Germantown. This year marked 60 years for my parents marriage, a great accomplishment in this day and age. Their marriage reminds me of a what it means to have a covenant relationship that is ordained by God, never to give up and work through any problems that may and will arise.
I am not trying to single out my dad on any health issues but going along with the motive for writing this blog, I am obligated to mention health issues that affect men especially African-American males,   not just prostate cancer's  staggering statistics but the following are the top leading causes of death for African Americans:
1.   Heart Disease
2.   Cancer
3.   Stroke
4.   Diabetes
5.   Unintentional Injuries (Motor Vehicle Safety/car accidents)
6.   Nephritis, Nephrotic Syndrome and Nephrosis (Kidney Diseases)
7.   Chronic Lower Respiratory Disease
8.   Homicide
9.   Septicemia (caused by untreated severe infection within the body)
10.  Alzheimer's Disease
As we honor our dads, remember to be mindful of warning signs that may quickly progress to a serious disease states if not addressed early on. Be mindful of sedentary lifestyles, being overweight, poor diet and lack of exercise.
Genie Boy will celebrate his 80th birthday this Thanksgiving. I look forward to celebrating that milestone in his life.
Comments
comments