Tea or coffee?  Tea! I have a long and varied association of enjoying a cup of tea and planning tea parties.  I can recall playing with my doll babies having tea, when I was member of Jack and Jill of America,  I planned  an Afternoon Garden Tea for the boy's and girls to learn about etiquette, for our parent's 50th wedding anniversary instead of a party, my sister and I had an afternoon tea for our mother at the Ritz Carlton in Philadelphia.
If you have been following me on this blog, you know that my daughter, Channing lives and works in New York City.  I wanted to do something special to celebrate her 27th birthday and her first anniversary as a New Yorker.  I wanted to include her close friends from college, Arianna, Serena, Stephanie, Amaiya and Justine–all of whom also live and work in New York City.
I have a fascination with all things history and trivia, so when I decided to explore where one could have afternoon tea in New York City, there were many choices but instead of just walking by the historic landmark, The Plaza Hotel, I learned I could indeed go inside and enjoy the splendor and luxury of The Palm Court Restaurant at The Plaza Hotel! That we did!
The Plaza recently underwent a $12 million dollar renovation.  Originally, The Plaza, a Manhattan luxury hotel, served as a residence for wealthy New Yorkers.  Mr. and Mrs. Alfred Gwynne Vanderbilt were the first to sign the register.  For guests who chose to rent on a nightly basis at that time, this New York City Luxury note's single rooms started at $2.50 per night.  Today a single room rents for $695.   Designated a New York City Landmark in 1969.  The Plaza is listed on the Register of Historic Places and the only New York City hotel to be designated as a National Historic Landmark.
For over 100 years, The Palm Court Restaurant has been the fashionable destination for eating and afternoon tea.  Ladies who lunch no longer wearing gloves and hats but whatever is fashionable and chic.  I could not help but notice all the young little girls enjoying birthday celebrations as well as others just enjoying a great meal in and great place.  While enjoying our afternoon tea, we took in the elaborate and well-appointed design of the restaurant.


The Palm Court serves breakfast, lunch and afternoon tea.  The ladies and I enjoyed a formal afternoon tea as opposed to high tea.  The timing and formality have everything to do with what the tea is called. Our menu included choice of tea, I choose, Tuscan Pear Roobios Tea, everyone had their own servings of dainty finger sandwiches which included cucumber, strawberry and cream, organic peanut butter and jelly with assorted as tries and sweets delicate desserts and of course fresh baked scones.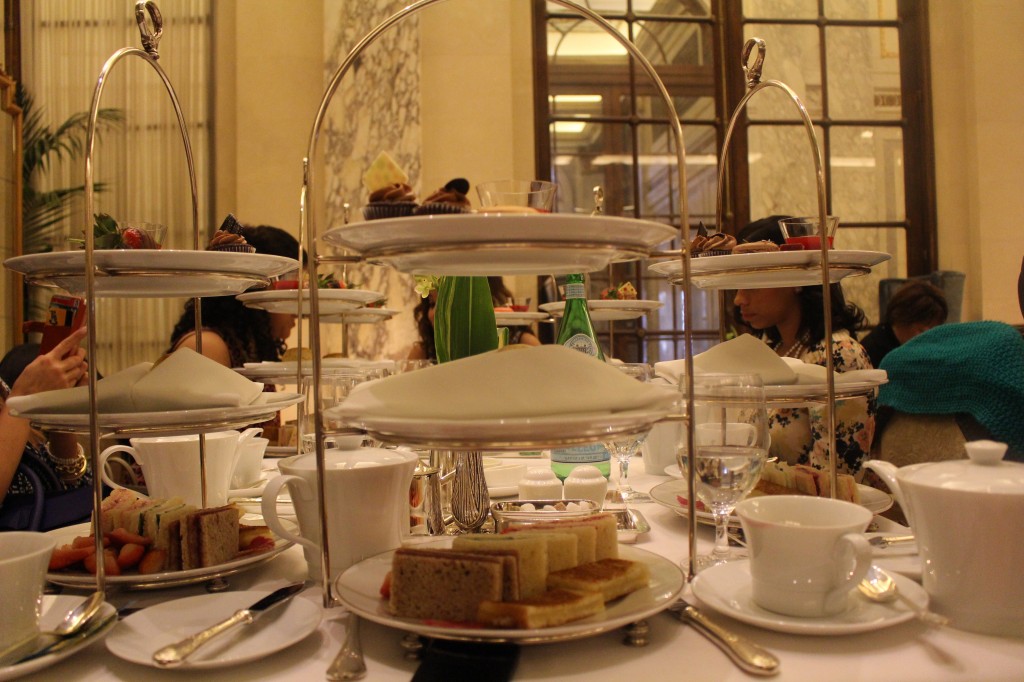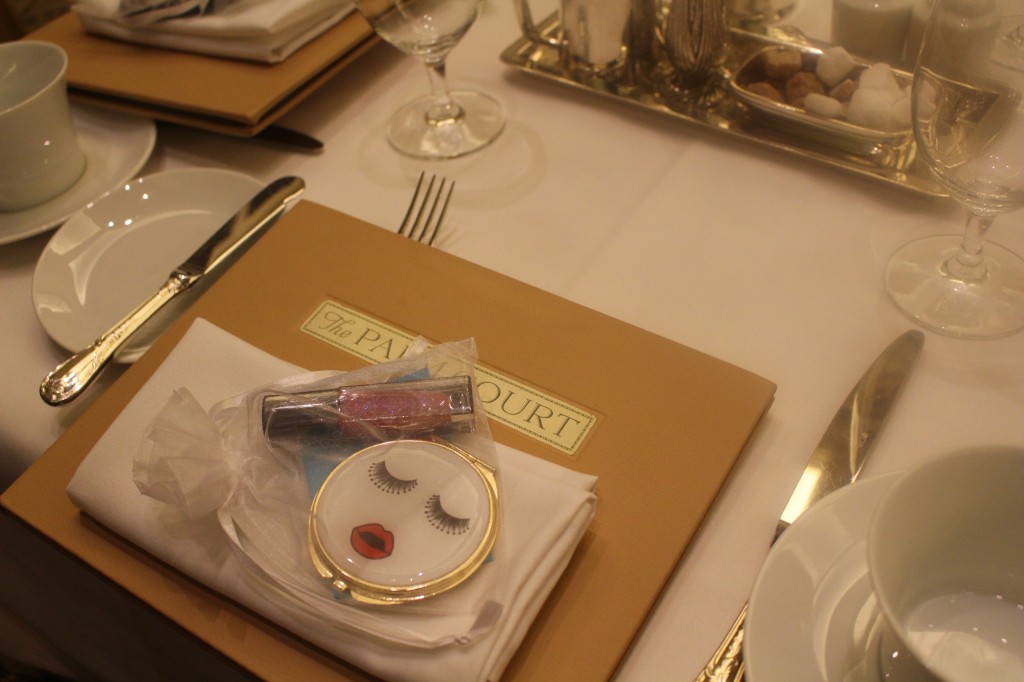 Party Favor: Forever 21 compact with Julep nail polish and thank you card for attending tea celebration.
Happy Birthday Channing!  God's blessing to you and your girls while following your dreams in New York City.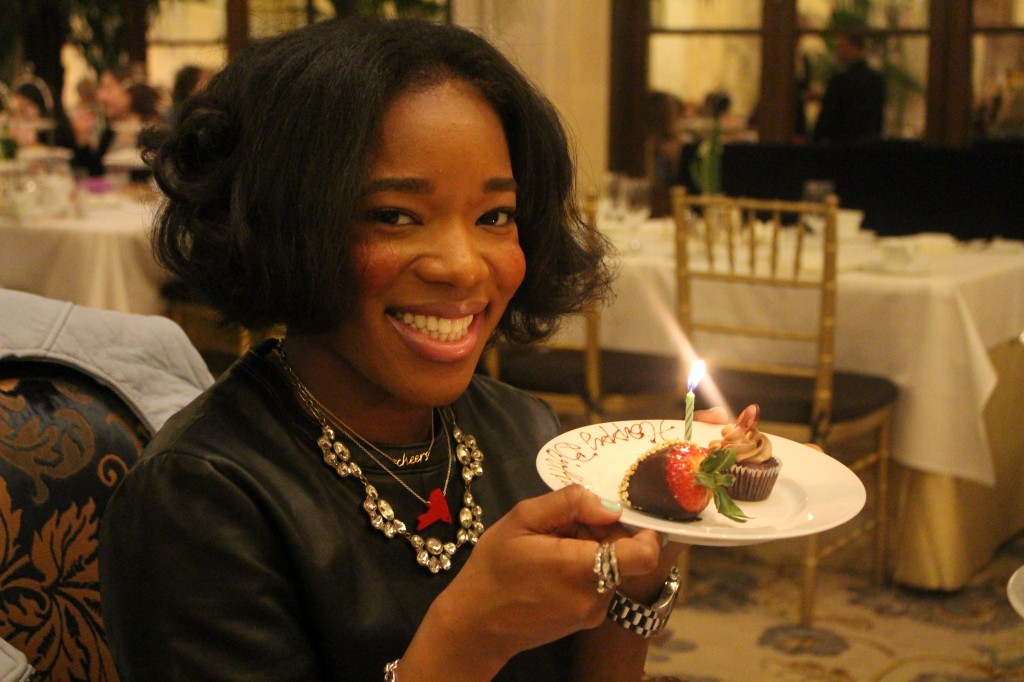 My daughter, Channing enjoying Happy Birthday wishes and treats at The Palm Court Restaurant for Afternoon Tea.
Comments
comments