It's beginning to look a lot like Christmas, everywhere you go including my home. Finally I am putting the finishing touches on my decorations, the Colonial Williamsburg fresh fruit swag that is! Read on to learn more about how my house has swag.
Many years ago, I visited Colonial  Williamsburg Virginia during the Christmas season.  I became enamored with the fresh fruit decorations on display at public buildings and private homes in the historic district in Williamsburg, Virginia.  Since that visit many years ago, I longed to create one of those exuberant eye-catching arrangements for my Dutch Colonial home, where was Pinterest when I needed it?
Several years ago, I was able to attend class to learn how to duplicate this beautiful holiday display.  The only challenges with recreating the display yearly, are finding the beautiful dried magnolia leaves and keeping the squirrels from eating the fresh fruit. The cold temperatures we are experiencing is perfect weather to prevent the fresh fruit from rotting.
Come with me as I recreate my fresh all-natural handmade Christmas door decoration.
I choose to use bright colored fruit as a nice contrast against the backdrop of the dark magnolia leaves.
Materials needed to make door swag/fan:
Half Moon Plywood Board  (12″ H x 39″ W) Painted Green
Heavy-Duty Staple Gun
Dried Magnolia Leaves ( 3 bags of 12 leaves)
Fresh Pineapple
Red Golden Delicious Apples
Green Granny Smith Apples
Lemons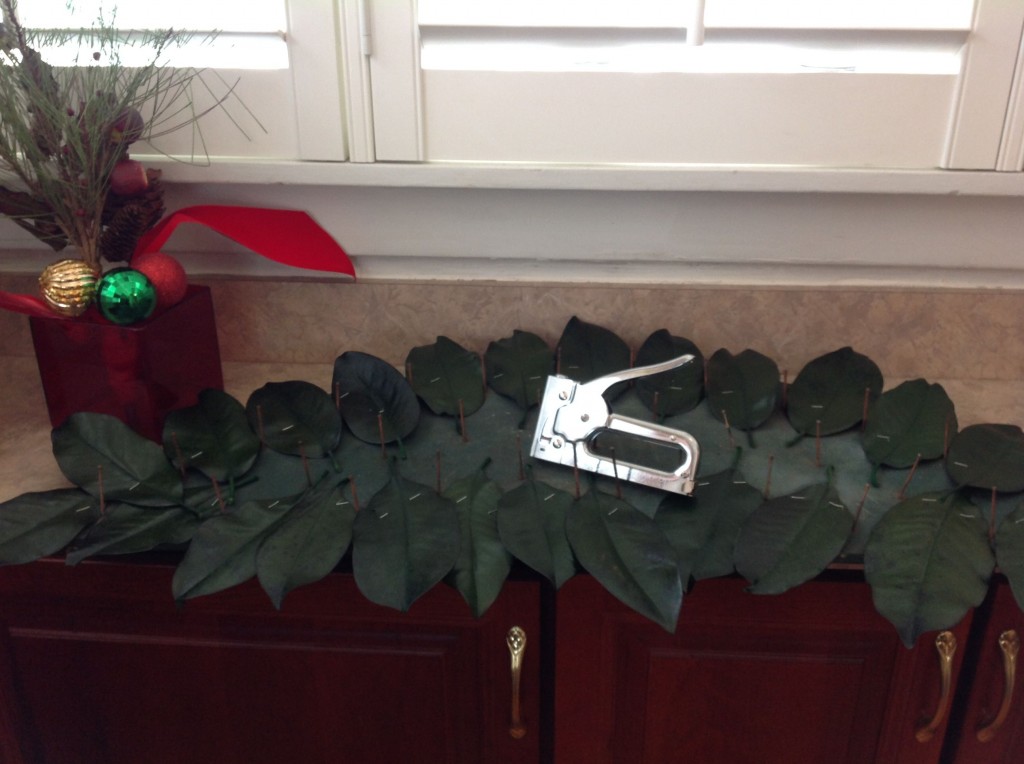 Watch below as I go through the entire process for you:
Do you "deck your halls" yourself? Do your house have swag? Please feel free to share any DIY Holiday decorations.
Comments
comments